Blog
REGISTER NOW
LOGIN
SIGN UP FOR OUR NEWSLETTER
6 Reasons To Cycle Tasmania
The Australian island of Tasmania is quickly gaining a reputation as a cyclist's paradise – from cross country to downhill, to relaxing rides along quiet country roads with scenic coastal views. Lightly-trafficked roads in good condition provide a great network to explore the entire island.
While you are happily pedalling along – on your own or as part of the Trans-Oceania Cycling Tour – be aware that Tasmania has a lot more to offer riders than just ideal cycling conditions.
1. Wildlife – Tigers, Devils, Wombats & Wallabies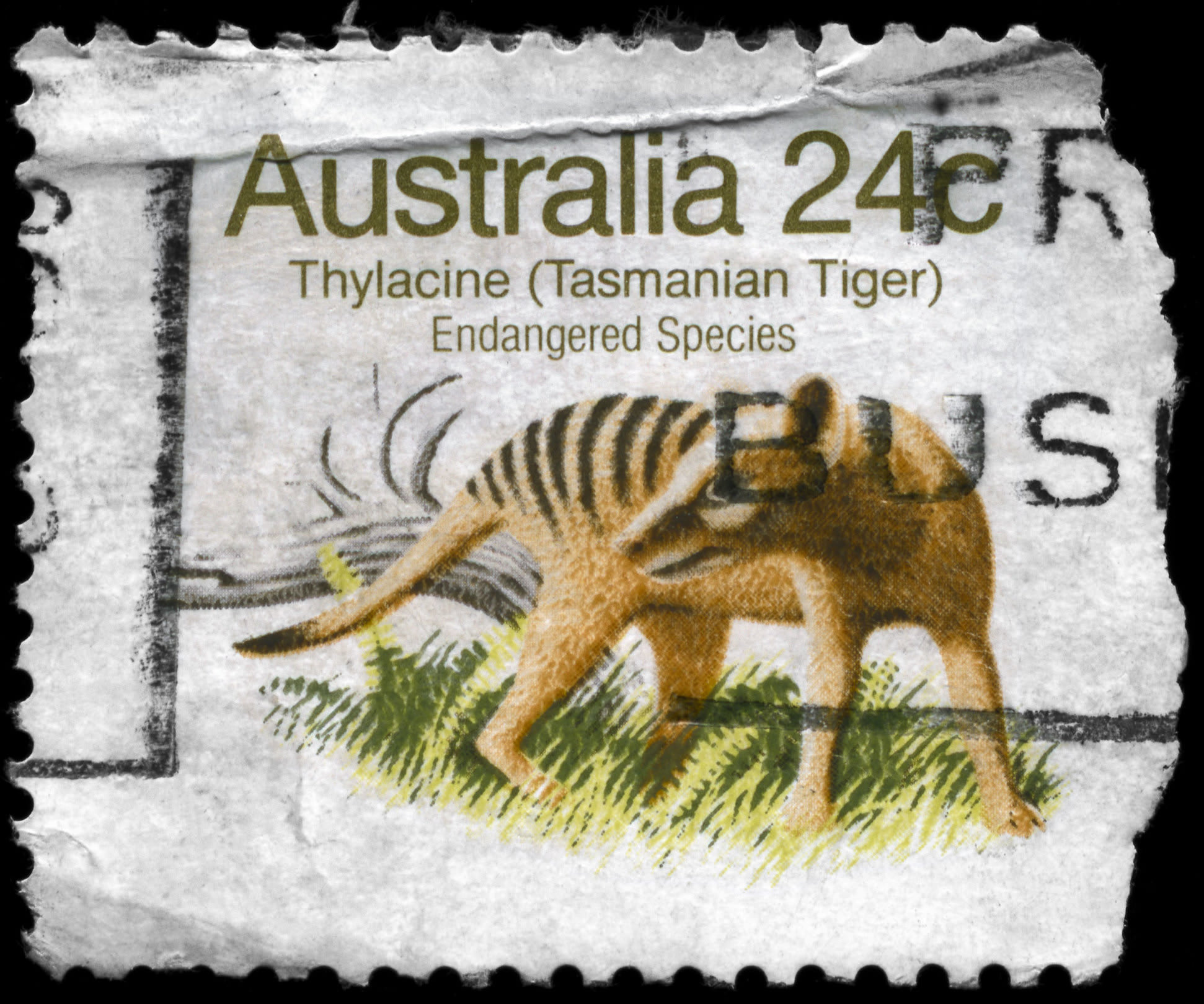 With fewer introduced predators and a relatively large amount of intact habitat, Tasmania is a haven for wildlife and has some animals that are found nowhere else on earth. Cyclists will have a good chance of seeing some of these while pedalling along the roads, save perhaps the semi-mythical Tasmanian Tiger. The Tasmanian Devil, the world's largest carnivorous marsupial, is unique to the island. It has fearsome teeth and powerful jaws which combined with its famous bad temper and spine-chilling screeches, certainly lives up to its name. Another singular Tasmanian animal is the Pademelon, a small marsupial related to the kangaroo. They are distinguished from their more famous cousins by their shorter, thicker, and sparsely haired tails. Then there is the Quoll, a carnivorous marsupial native to mainland Australia, New Guinea and Tasmania. The island is home to the Eastern Quoll where it can be found in rainforests & alpine areas. Incredibly you may also see penguins, mutton birds, wombats, dolphins, koalas, kangaroos, echidnas, possums, wallabies, bandicoots, platypus & whales!
2. Colonial History
Tasmania is named after Dutch explorer Abel Tasman, who made the first reported European sighting of the island on 24 November 1642. Its colonial history is harsh and dark and includes the genocide of the original Aboriginal inhabitants. The island was permanently settled by Europeans in 1803 as a penal settlement of the British Empire and over 75,000 convicts were sent there until the practice ended in 1853. Free settlers were attracted by the offer of unpaid prison labour and land grants. A visit to the Port Arthur Historic Site reveals the depressing scope of the colonial prison system – the sombre ruins are a reminder of the convict-labour industries which included timber, milling, ship-building and coal mining. Many bridges were also constructed by prisoners across the island including the one in Richmond, a major town in the incarceration and slave labor of convicts. This one was built in 1823 making it the oldest bridge in Australia and is reputedly haunted by the ghost of George Grover, a convict who was thrown off the bridge to his death in 1832. His ghost has been seen pacing the length of the bridge and hovering in the trees on the west bank of the river. Witnesses say they can feel the intensity of his anger.
3. Wine, Whiskey & Beer
Many people know Australia as the source of some incredible wines, especially bold, juicy Shiraz but not everyone realizes that Tasmania was one of the earliest regions in the country to be planted with vines. In fact, some cuttings from the island were used to start vineyards in Victoria and South Australia. The island's cooler climate produces some lovely Pinot Noir and Sauvignon Blanc. For those more interested in spirits, Tasmania has some wonderful whiskeys. Despite production being banned until 1992, in 2014 Hobart's Sullivan's Cove's French Oak Cask variety was judged the best single malt whiskey in the world. Riders can follow the Whiskey Trail around the island. Beer loving cyclists are in for a treat. Traditionally, Tasmania had 2 main breweries – Boags in Launceston and Cascade (Australia's oldest brewery) in Hobart. These days the craft beer scene is exploding and riders can check out such standout microbreweries as Seven Sheds in Railton or T-Bone Brewing in Hobart. One classic bike/beer experience is to tackle the challenging climb up to Weldborough and then sample the dozens of local craft beers available at the historic pub in town. Fortunately the hotel has rooms for those cyclists who may have tried a few too many.
4. Hobart
This city has come a long way from its founding in 1804 when it was a collection of tents and huts, its population consisted of 178 convicts, 25 Royal Navy marines, 15 women, 21 children, 13 free settlers, and 10 civil officers. It is now home to over 40% of Tasmania's population and its streets are lined with classical examples of Georgian, Victorian and Edwardian architecture. Its attractive waterfront is lined with pubs, restaurants and cafes and is the site for many popular festivals. Cyclists can pedal through the city stopping to visit attractions like the Cascades Female Factory Historic Site where colonial Hobart's female convicts were held (1 in 4 prisoners sent to Tasmania were women) or spin out to the Royal Tasmanian Botanical Gardens, home to over 6000 exotic and native plants species. There is also a wonderful cycling path, the Intercity Cycleway, running along an abandoned railway line from the city northwards to the exquisite Museum of Old & New Art (MONA). After all that activity, riders will be more than eager to explore the city's exciting craft beer scene, stopping to sample the brews at the Hobart Brewing Company or Shambles Brewery.
5. Arts & Culture
Tasmania is blessed with some wonderful galleries, festivals and museums. Perhaps the most incredible is Hobart's Museum of Old & New Art (MONA). The largest privately funded museum in the Southern Hemisphere, it has been described as a "subversive adult Disneyland." Exhibits include Wim Delvoye's 'Cloaca Professional', a machine which replicates the human digestive system and turns food into faeces, excreting it daily. Another must-see destination would be the small town of Sheffield. It reinvented itself in the 1990's as an arts hub by encouraging residents to paint large scale murals. There are now more than 50 examples around the town and it hosts an annual mural painting festival. The Queen Victoria Museum and Art Gallery (QVMAG), in Launceston is situated in both an 1870s era railway workshop and an 1891 Royal Park Art Gallery building. You can see dinosaurs, death masks, planes soaring above, and artefacts from Australia's oldest merchant shipwreck. Or join the locals in experiencing Aussie Rules Football when the North Melbourne Kangaroos play in Hobart or the Hawthorn Hawks visit Launceston's Aurora stadium.
6. Historic Railways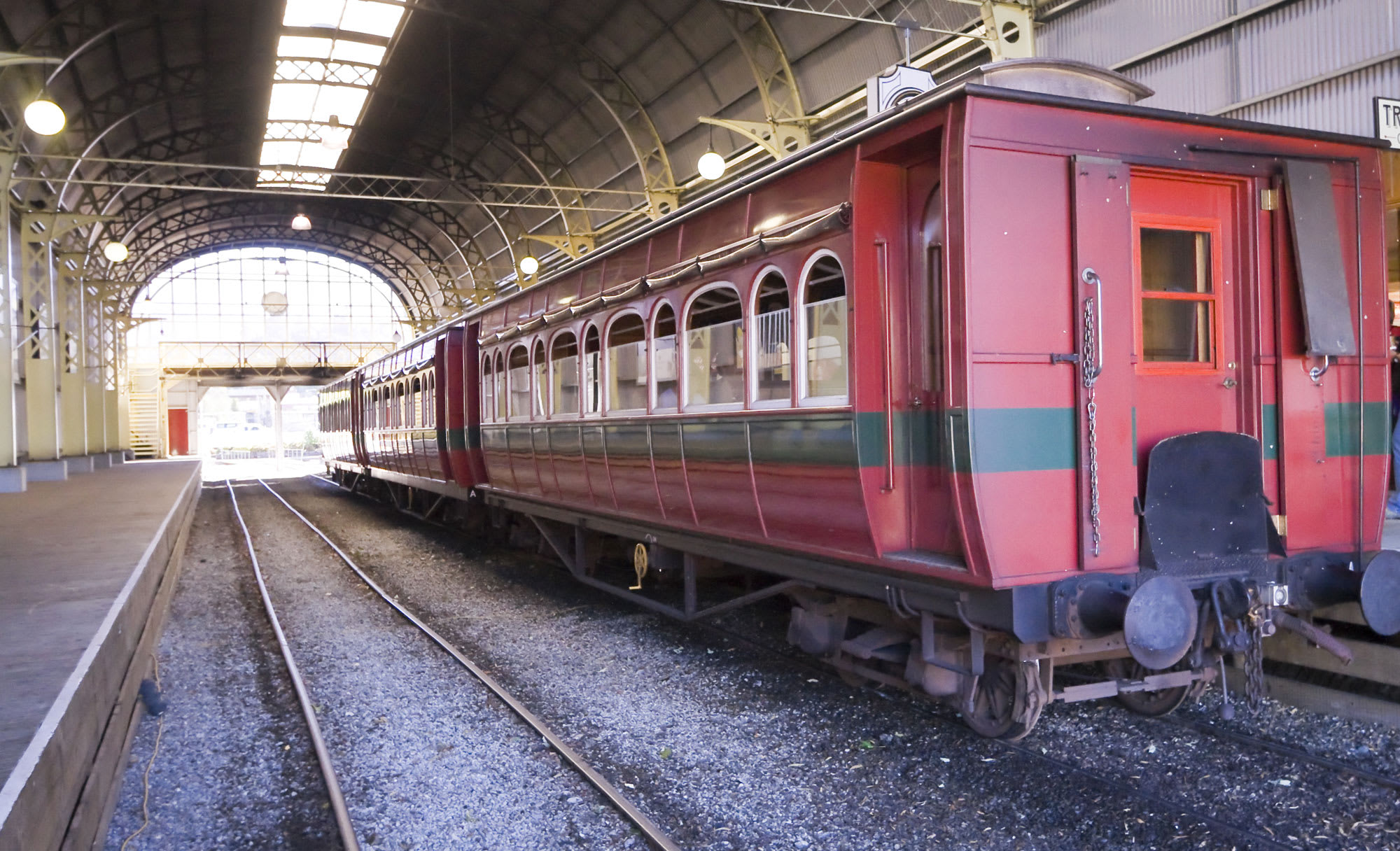 Railway enthusiasts might regret both the end of Hobart's unique double decker tram network in 1960 and the cessation of all rail service in 1970 but, happily, Tasmania is still blessed with a couple historic train lines. The small west coast town of Tullah (Aboriginal meaning 'meeting of 2 rivers') is the location of the Wee Georgie Wood Steam Railway. In the past the only way to get to Tullah from its founding in 1900 until 1961 was on a narrow gauge railway. Now you can take a 20 minute ride through the area's stunning temperate rainforest pulled by an authentic 1924 steam engine. Just under 60 km further south, riders will discover the West Coast Wilderness Railway. Running through breathtaking rainforests and over 40 bridges, it runs between Queenstown and Strahan. Built in 1896 for the Mt Lyell Mining Company, the original railway closed in 1963 but restoration began in 2002 and in 2014 operations were restored along the complete original route.
RELATED
TOUR
Trans-Oceania
Pedaling across southeastern Australia, Tasmania, and both islands of New Zealand the multitude of experiences will be hard to fathom: pleasant wine...