Blog
REGISTER NOW
LOGIN
SIGN UP FOR OUR NEWSLETTER
A Few Thoughts From My Basement
A few days ago one of the participants on one of our upcoming tours regretfully cancelled his participation, adding "I have been putting my business hat on and trying to imagine the difficulties of operating a business during this time of so many unknown unknowns. I can't imagine the challenges that you are facing trying to make decisions for your staff and clients. I wish you the best in terms of pushing through this challenging time."
'It's about how you handle fear rather than not having fear'
Challenging times indeed and I expect it to be much more so as times goes by. As the days pass, we at TDA see the necessity to cancel another tour and then another, tours that took months or even years to prepare. We analyze, talk through, look at all the possibilities and options and then do what needs to be done.
If, even for a moment, I start feeling negative in any way, all I have to do – as I sit in my basement in self-isolation – is to look at the pictures sitting on the desk in front of me. I smile. I smile because I see photos of my father and my mother both now deceased.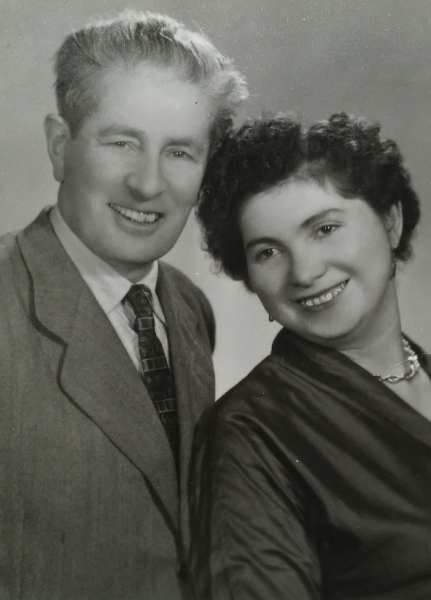 During the Second World War my father spent many months hiding in a hole dug out for him and two others under a kitchen table,  going out only at night to stretch his legs and get some food. How can I, with any seriousness, feel that I am having a hard time, when in my basement isolation I have a nice soft bed, warm water for showers, a cup of tea or coffee and snacks anytime I feel like it?  And plenty of toilet paper – though, frankly, after spending much time traveling around  the world, I know there are many other more important necessities.
When I look at my mother, always smiling, a woman who was on the 3rd transport to the infamous Auschwitz concentration camp, a woman who lost all seven of her siblings, her parents and grandparents, how can I for a second allow myself to think this is hard? When asked by her friends, wasn't she worried about her children travelling or working in some unknown corner of the world,  she would resolutely reply "and that will help me?"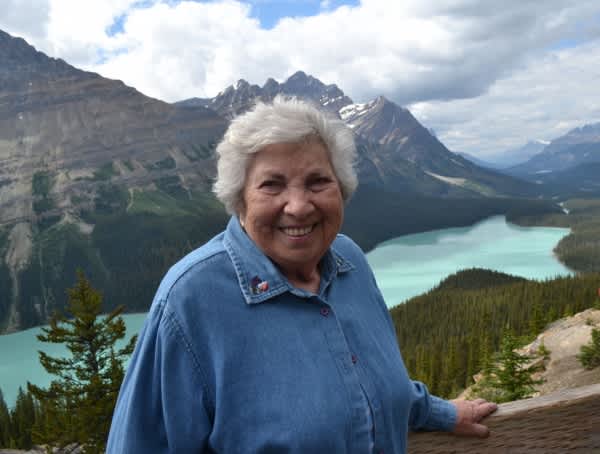 Several months ago, one of our young talented videographers, Laundon Peacock, who filmed the 2019 Tour d'Afrique video series – suggested that it was time to do a short video of the origins of our little company, one that now offers cycling experiences in over 80 countries. I can also assure you that we will add a few more destinations in the near future. He came to Toronto, shot some footage and edited a seven minute video called, The Origin Story.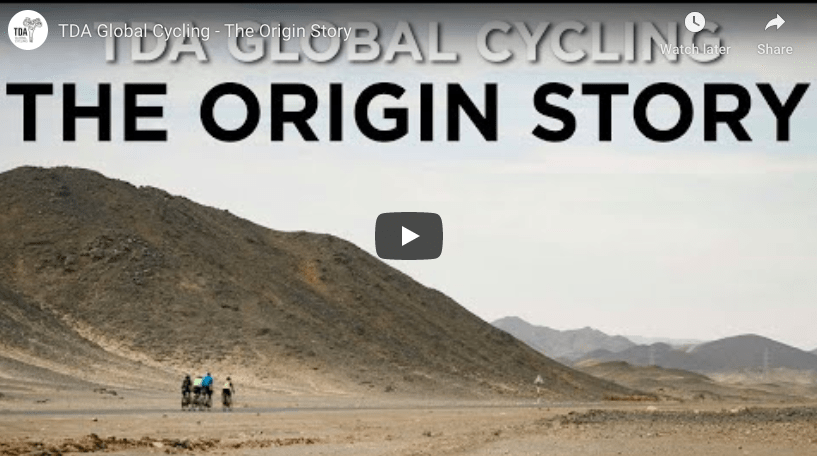 Interestingly enough, he chose the following line from our interview to begin the video – 'It's about how you handle fear rather than not having fear'. Yes, today we are facing some challenging times, but to me, now is no different than other times in our brief history. Since the start of this company, we have undertaken projects to which there were no precedents. There was no one to learn from.  We had to gather as much information as possible, think it through, talk about it and then make a decision and deal with the unknowns. It is no different now. We look at all the info that is available, discuss it thoroughly, challenge each other if we disagree, make a decision and follow through.
Many years ago, I went to visit the man and his family, the ones who created the hiding place for my father. I asked him a question. I was trying to understand why would he do such a thing. After all, he had risked his own life, his wife's life, the lives of their three children and possibly the lives of his whole extended family in the village. It seemed to me completely inconceivable. He took his time before he answered, "because it was the right thing to do".
Yes, currently there are many unknown unknowns but our modus operandi has not changed. We, as always, strive to do the right thing, whether that means taking steps to protect our participants or offer full refunds for our cancelled tours. We also try to see the big picture, keep our wits about us and deal with whatever comes up in a rational way. The coronavirus is a challenge but if you look at the big picture of humanity and the adversity it has overcome, if we all keep our wits about us, soon enough it will be just another virus which humanity has learned to deal with and overcome. We at TDA certainly have no doubts about it. And this one thing is certainly not an unknown fact.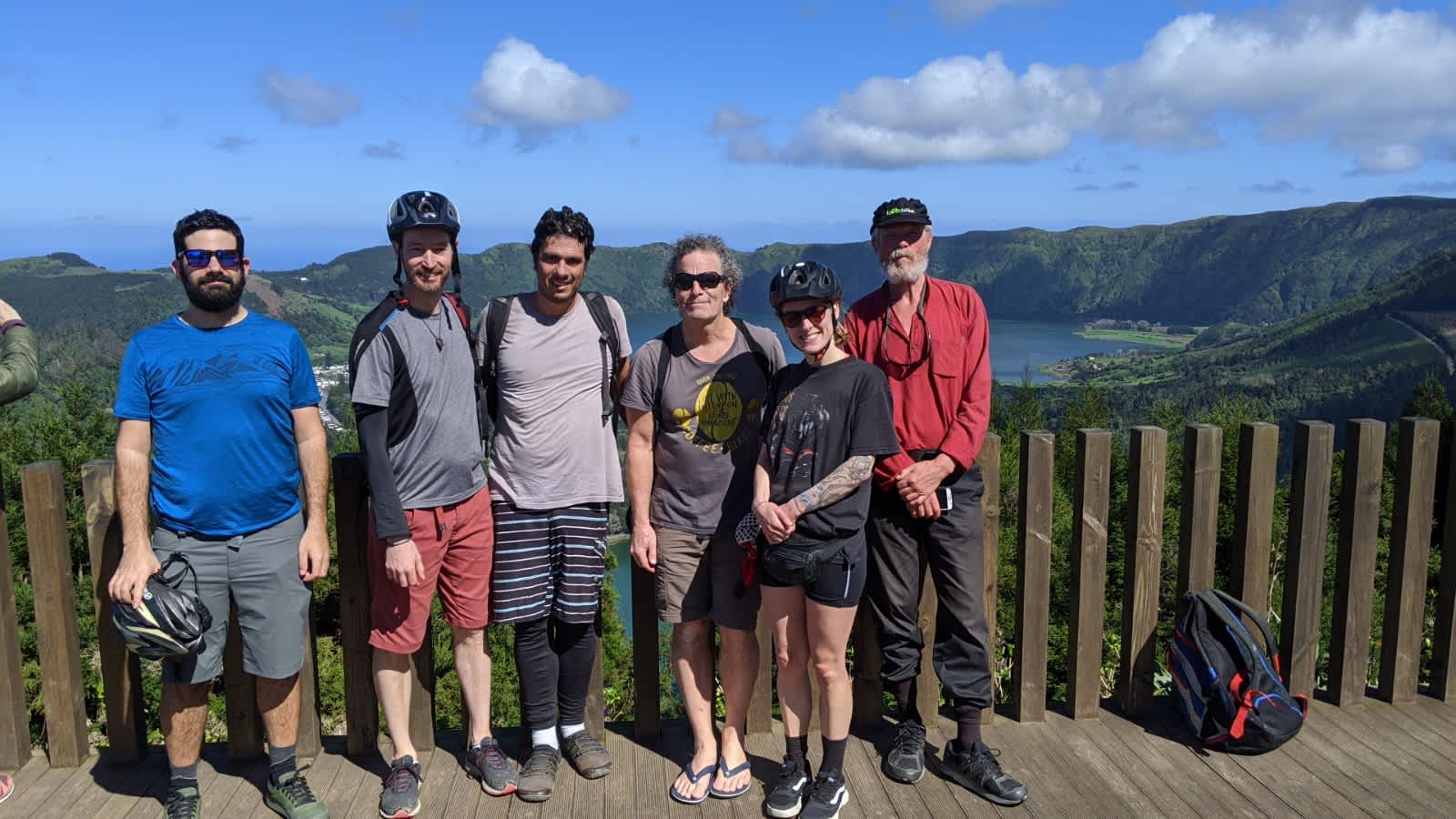 In conclusion, stay well, do your sit ups and push ups, and maybe add in half an hour of meditation. Call those old friends you have not talked to for a long time. Look for that lengthy War and Peace book as now is the time to finally read it but most of all, just remember how great it will be to get back on your bike when, soon enough, that time arrives.