Blog
REGISTER NOW
LOGIN
SIGN UP FOR OUR NEWSLETTER
TDA Reports From The Field: Life In Sunny South Africa – "Nkosi Sikelel' iAfrika" (God Bless Africa)
TDA Global Cycling is fortunate enough to have employees working around the globe. In these uncertain times, we are asking some of them to share their perspectives on the current situation. First up, legendary TDA Tour Leader Sharita van der Merwe checks in from South Africa.
Whoo haaa….. crazy times indeed! How the hell did we get here? Or did my wish for 2020 simply came true? At the turn of the century I wrote: "Happy New Year!! May all the stars align this year #2020 May smartphones disappear and tring tring phones return! May the world slow down a bit and may there be life on MARS."
I guess I have to be careful what I wish for because now the world is at a complete standstill and it is back to basics and we kind of have to tring tring each other to stay sane and connected. It is time to exhale the bullshit and focus on the basics like caring for each other, supporting each other, being kind and counting our blessings.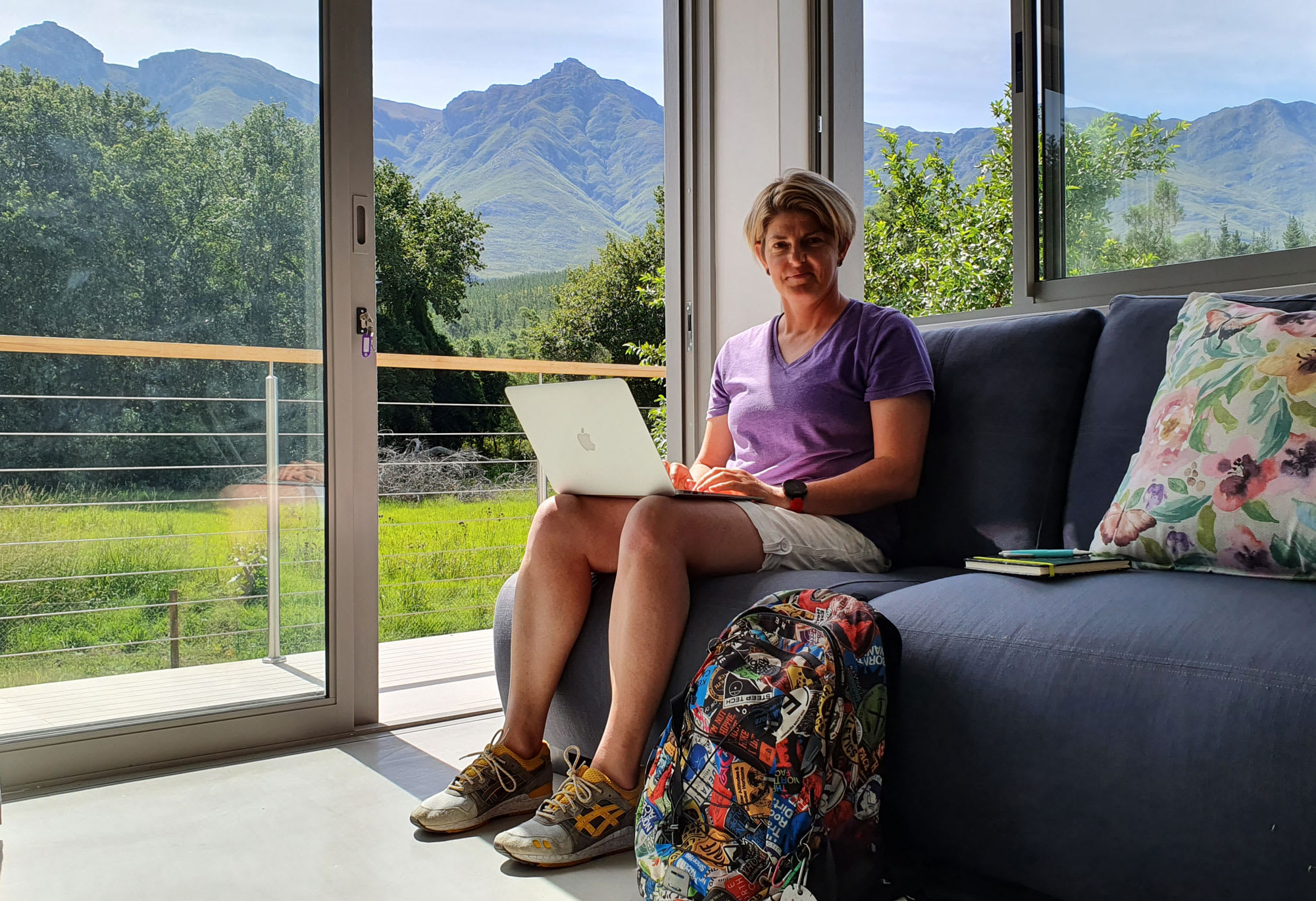 Here in South Africa, the Rainbow nation is under lock down and I thank our President for taking the bold but right steps. For once, we have a president we can be proud of, other than Nelson Mandela. If I survive the twenty-one days without escaping the lock down (which I'm already planning) it will be a new personal record to sleep in ONE bed for twenty-one days without moving. The last time I had that privilege was eleven years ago. I've been trotting the globe and was well on course to visit country number 100 this year.
Now that travelling is not permitted and I'm stuck in one place with the military patrolling the streets, I guess I have to obey the orders from government. To kill time, and not each other, I've set three very basic goals for myself:
1.) I've managed to escape cooking my whole life. At the end of the twenty-one days I hope I'll be able to fry an egg and maybe learn how to cook pasta and rice. Fried eggs for all on the next cycling expeditions if I can manage to master the skill!
2.) My mother has a real talent for gardening. She can put a stick in the ground and it will grow so I'm curious to see what will happen if I try and do the same during this lockdown. I have a small vegetable garden in mind but time will tell if I can put life in and out of the ground.
3.) At the moment I'm fat and healthy so I'm hoping to keep up with the 50 push ups a day challenge that Henry put out to the team.
Who knows where the road will take us and what will be around the next corner…but until we are allowed to explore and travel the planet again… may the force be with all. Eat your vegetables, take your vitamins, do your push ups and play the lotto.
"I am fundamentally an optimist. Whether that comes from nature or nurture, I cannot say. Part of being optimistic is keeping one's head pointed toward the sun, one's feet moving forward. There were many dark moments when my faith in humanity was sorely tested, but I would not and could not give myself up to despair. That way lays defeat and death." – Nelson Mandela