Blog
REGISTER NOW
LOGIN
SIGN UP FOR OUR NEWSLETTER
Fernando Da Silva: A Language Apart
When we decided that we had to cancel the remainder of the 2020 Tour d'Afrique cycling expedition, we discovered that there was a blog written just before the cancellation that had not been published. It is such a wonderful story that we have decided to post it now for your enjoyment.
Fernando De Silva appears to be always smiling. When you ask him how his day was, he always seems to answer with something along the lines of, "Amazing! the best day yet!" You begin to wonder if ever day is tied for his favourite day or if each day is just better than the last.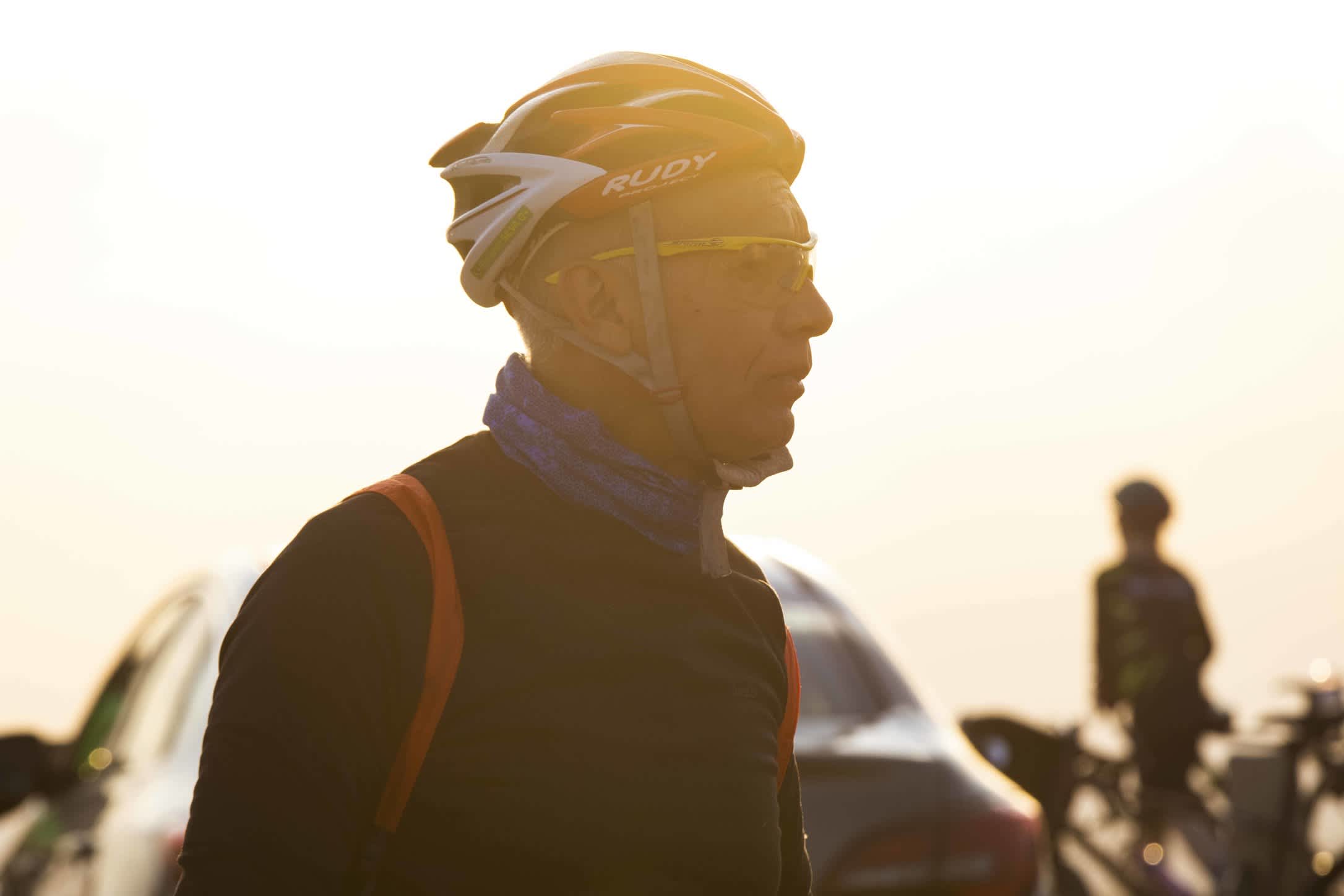 Fernando is one of the riders on the 2020 Tour d'Afrique. He is cycling the full 12, 000 km from Cairo to Cape Town. No matter how difficult our day was, he always seems to be happy and excited. Fernando is from Bombinhas, a city along the south east coast of Brazil. He has 2 daughters, twins, Nicole and Iasmin and he lives with his wife overlooking the ocean. Nicole is studying economics in Berlin and Iasmin just graduated from a University in Brazil with a degree in Architecture. He also owns a small construction business that builds homes on the beach in Bombinhas, where he lives. For as long as he can remember, Fernando has wanted to drop everything and go on a big cycling adventure but because he had 2 young daughters, a wife and other responsibilities at home, it just hadn't been possible. At the end of the tour his wife is meeting him in Cape Town, South Africa. This is the first time that they have been apart for over a week in their 25-year marriage and Fernando can't wait until they are reunited.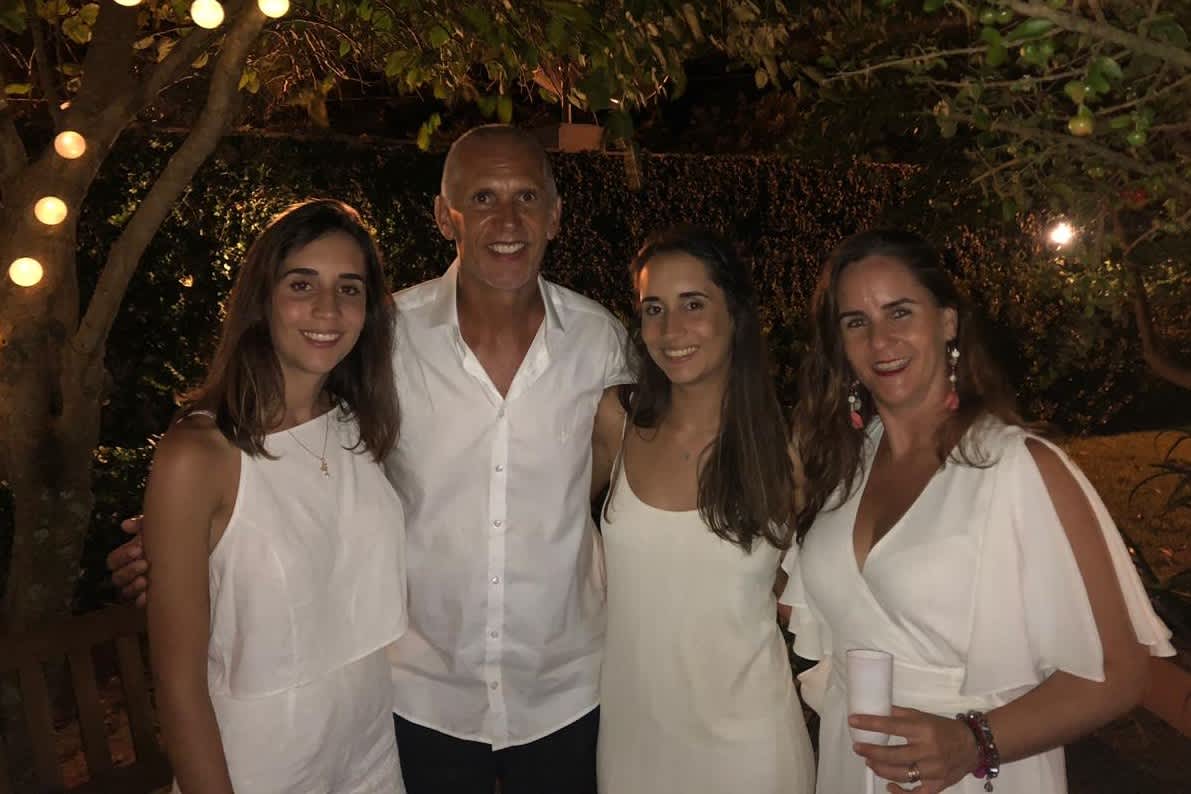 What he likes most about cycling is that when he is riding a bicycle, he feels connected the environment around him. He notices the wind, the temperature, the vegetation and the geography in a way that he wouldn't otherwise. He also really likes observing different cultures. He likes to see how different people live and interact with each other.
But it hasn't always been smooth sailing for Fernando. What is really unique about him is that he doesn't speak much English. Being from Brazil, his primary language is Portuguese. Since he is the only rider on the tour that speaks the language this can sometimes make things quite challenging. The tour is mostly conducted in English. Some riders may communicate with each other in the language of their homeland, say Dutch, French, Spanish or Afrikaans but for the most part important information is conveyed in English – the one language that everyone can communicate in. Except for Fernando. So, on a long-distance bike tour that requires a lot of communication and relaying of information, how does Fernando do it? How does he communicate with the staff and fellow riders?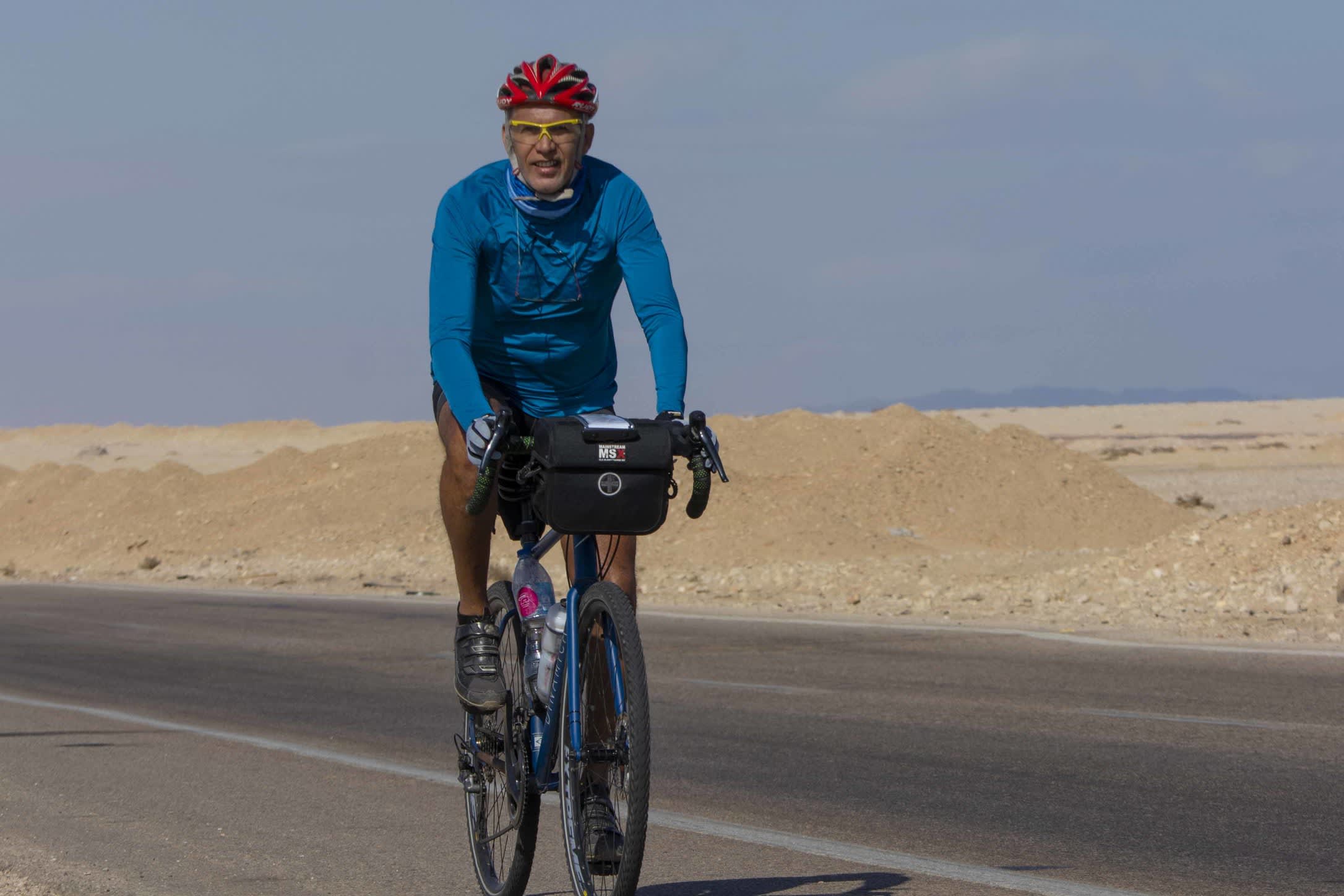 On top of Portuguese, Fernando can also speak some Spanish. Surprisingly, so can a few of the staff and participants, to varying degrees. For many people, it is just on a basic level but even the simplest communication helps Fernando to feel like he is part of the group.
The language barrier has certainly been a challenge for him. Not speaking the same language as most of the people on a long-distance bike tour, including the staff, can pose real risks. There are things that riders need to be aware of when it comes to the safety of each day's ride. Every evening before dinner we have a group meeting where the tour leader goes over the plans for the next day, in English. We may discuss road conditions, safety hazards, route changes and important details related to all aspects of the tour. Missing even a small detail could cause big problems in the future.
To make sure Fernando is getting important information, all informational whiteboards are translated into Portuguese. After important meetings, a rider that speaks some Spanish relays the information conveyed in the meeting. He also sometimes uses translation software to ask important questions and communicate with those who do not speak Spanish. So far this has worked well. Fernando says that he feels really comfortable in the group, even though he does not speak the language because other riders and staff on the tour are always looking for away to communicate with him, whether it be through Spanish, hand gestures or attempting to learn some Portuguese words. Sometimes Fernando does feel a little sad though because he believes that he is missing out on the opportunity to really connect with some interesting people on the tour.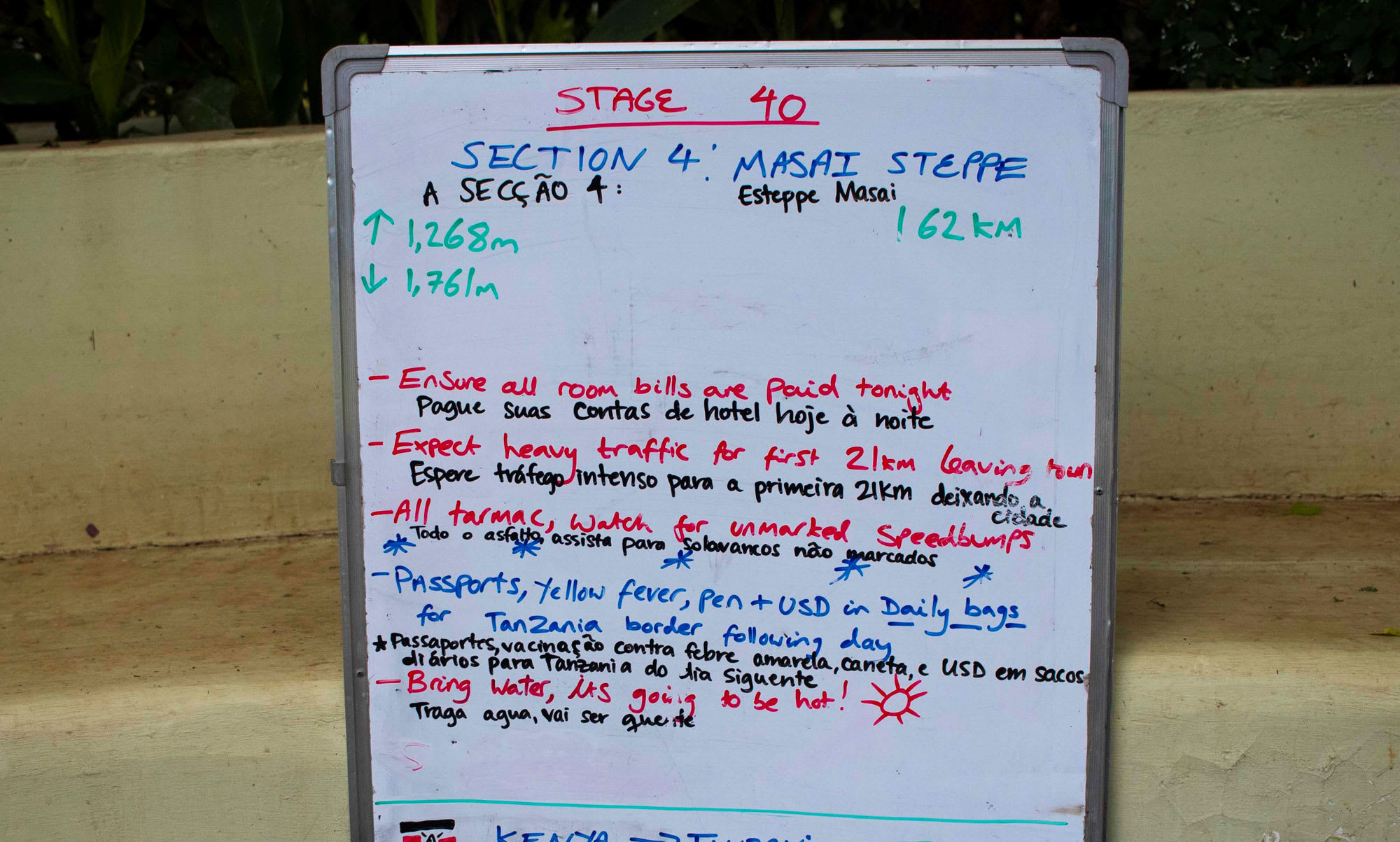 Another challenge that Fernando has experienced has been the daily camping. The last time that he slept in a tent was over 30 years ago and so it has been a learning curve of sorts to get used to sleeping and living outdoors. We have been on the tour now for 2 months and Fernando has adjusted very well to the accommodations. His advice to people who are thinking about doing the tour is to be prepared to give up some comforts that you are used to at home. He also adds, "You must first enjoy riding a bicycle because it's the main thing that we are doing here."
For most people going on a bike tour across Africa is intimidating enough let alone doing that with the inability to easily communicate with people that you are travelling with. As many of the riders travel through these countries, we experience the frustration and discomfort of trying to communicate with the locals that we meet on our way, whether it be at restaurants, hotels, taxis or people we bump into in the street. It can sometimes make situations quite difficult and misunderstandings can be quite common. When you think about how difficult it would be to do this constantly, on a long-distance bike tour you really begin to appreciate how difficult it must be for Fernando. He is a truly incredible person and he makes the tour better for being here. We are certainly glad that Fernando decided to join us and he hopes that his story will inspire other cyclists from his home country to take the leap and do something like this.
RELATED
TOUR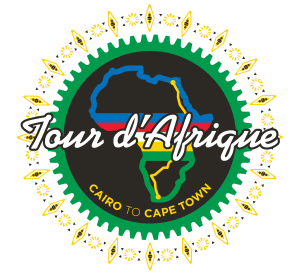 Tour d'Afrique
Our original trans-continental journey and flagship expedition crosses Africa from north to south, covering 10 countries in all. Beginning at the...