Blog
REGISTER NOW
LOGIN
SIGN UP FOR OUR NEWSLETTER
We Just Pedal Harder: The 2020 TDA Global Cycling AGM In The Azores
Every year, the staff at TDA Global Cycling tries to gather somewhere on the globe for about a week to review, discuss, plan and organize the company's past and future – to sit down to go over marketing, staffing, vehicles, finances etc. For  2020, we choose the Azores, a group of islands in the mid-Atlantic belonging to Portugal. Strangely, for such a well-travelled group of individuals, none of us had ever been there! We were all looking forward to it and studying our strategies. Opinions can be very strong so it is a good idea to get yourself ready to defend ideas and to be convincing.
As the scheduled meetings approached, so did the news about the COVID-19, and, as you can imagine, COVID-19 ended up taking over the first few days of our meetings (and the rest of it too, I guess!). It didn't seem to make any sense to be talking about things like marketing and vehicles as our minds and hearts were obviously somewhere else. All we could think about was how to deal with the possible cancellations, refunds, evacuations and safety outcomes of such a pandemic.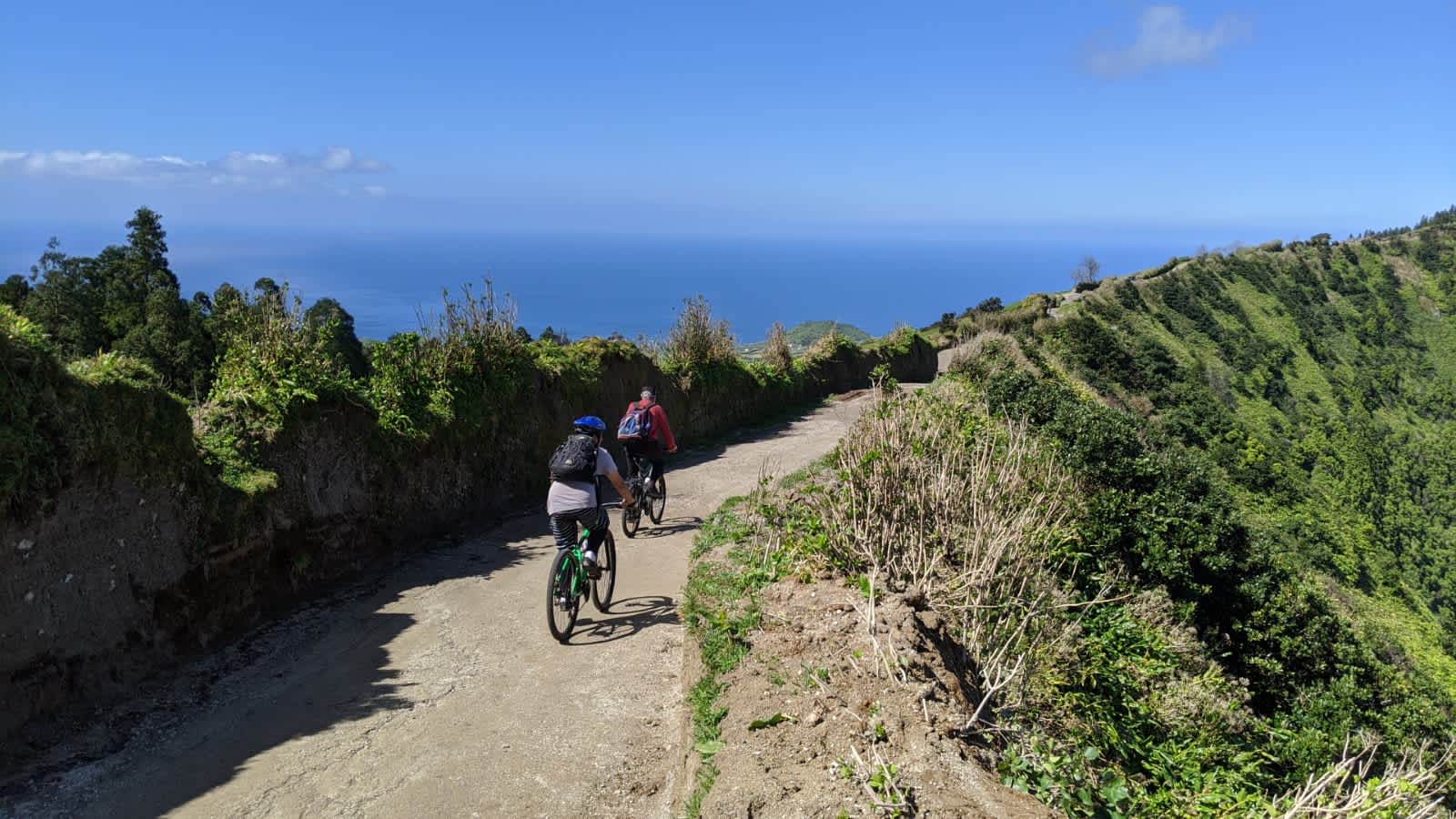 On the third day, after 2 long days of meetings, we decided to try to switch our mindset a bit and rented 6 bicycles to go on a morning ride. Micah, from the TDA Toronto office, created a route on Ride With GPS, warning about a strenuous 10 km climb. As many of you know, maps, elevation graphs and rider briefings are easily underestimated, and, in reality, the climbs were much longer and steeper than we had anticipated. We all felt like you, our riders, do on one of those days on a tour that end up being harder than people expected it to be.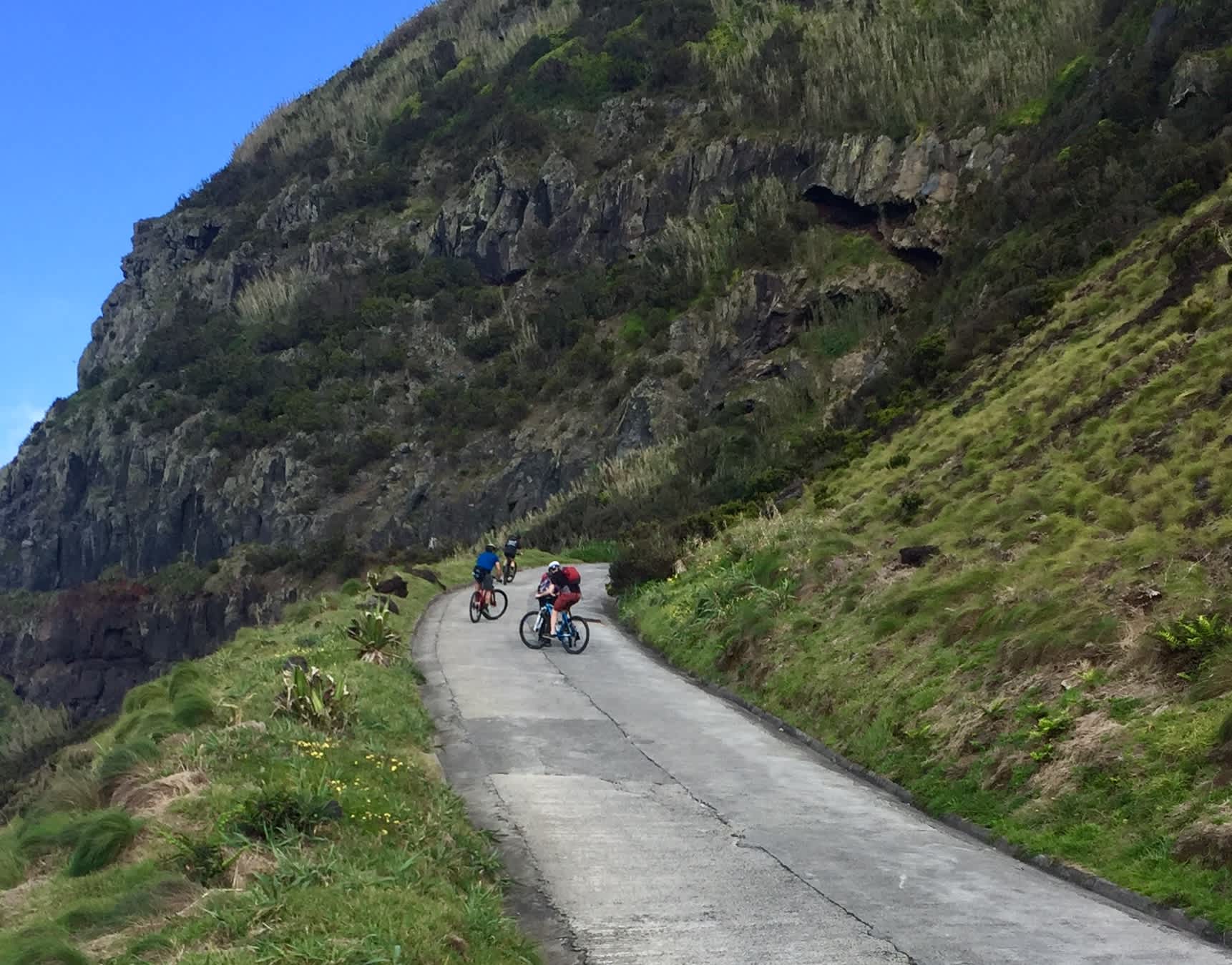 As we started climbing up from the ocean shore, I realized that Micah, who was already being cursed by all of us, was zigzagging up the climb, using an old technique that makes a climb longer but less steep. I decided to follow his example as it seemed to be the smartest thing to do on these old and heavy MTBs we had rented. Knowing that Micah has an All-Mountain bicycle back in Toronto, I joked that he was using techniques learned from riding on a full suspension MTB, but he corrected me saying that he got into the habit of climbing like that because of the single speed bike he uses for his commute in Toronto.
With the virus still monopolizing my thoughts, I believed I saw a metaphor in his 'zigzagging trick.'  This was the way that TDA would have to get creative to deal with what was coming over the next few months. I said this out loud, something like "so this is what we do when the going gets tough, hey." Micah's answer came as a slap in the face and well represented the actual approach our little company was going to be using to deal with this crisis from that moment on. He said, "Yes, you just pedal harder."