Blog
REGISTER NOW
LOGIN
SIGN UP FOR OUR NEWSLETTER
Travel Insurance for Cycle Tourists in the Time of COVID-19
At TDA Global Cycling we organize bicycle tours through more than 80 countries and have participants from around the world. From our experience, we know there isn't one travel insurance product that fits every tour, every nationality, or every participant; especially during a pandemic.
To learn more about the process of buying travel insurance, you can read our detailed travel insurance advice here but in this blog post we are focusing on what you need to know about insurance during COVID-19.
COVID-19 Travel Insurance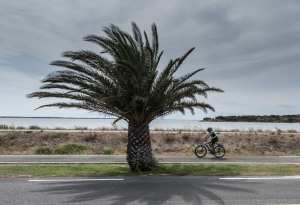 The good news is that compared to the early days of the pandemic, finding travel insurance that includes coverage for possible COVID-19 medical or quarantine costs has become easier. For most nationalities, though not all, there are multiple travel insurance options to choose from.
While the current marketplace for travel insurance in relation to COVID-19 remains fluid, it is becoming clear that many insurance companies have realized selling travel insurance covering COVID-19 is a profitable venture. For this reason, travel insurance covering COVID-19 medical and quarantine costs is likely here to stay, but as the saying goes, 'it's all in the details', the policy details in this case.
A few key details to check when purchasing travel insurance are…
Does the insurance cover COVID-19 medical costs?
Does the insurance apply to your age group and your nationality?
Do you need to be fully vaccinated to be covered?
Does the insurance cover COVID-19 medical costs in the countries that you are travelling to? Depending on the policy, this may be affected by your respective government's travel advice for those countries.
Travel Interruption and Cancellation Insurance for COVID-19
It is always important to read the policy to be sure it fits your needs before purchasing. In addition to the travel insurance covering COVID-19 medical and quarantine costs, does the policy include trip cancellation and/or trip interruption insurance? (You can read more about what these are in our general travel insurance blog – Travel Insurance for Cyclists – Everything You Need to Know.)
At this time, we have not seen cancellation insurance that covers you if you decide not to travel, or if it becomes impossible to travel due to a worsening COVID-19 situation at your destination. However, cancellation coverage does now exist in the event that you were to contract COVID-19 before your departure and not be able to travel for that reason. There are also some plans that appear to have trip interruption coverage – this is insurance covering the non-medical costs of ending your trip prematurely due to COVID-19 – but there are caveats and exceptions, so we can't stress enough the importance of reading your policy carefully.