Blog
REGISTER NOW
LOGIN
SIGN UP FOR OUR NEWSLETTER
A 'Day in the Life' on our Supported Cycling Tours
HOW TO PREPARE: An 8 part series to get you ready for your first TDA tour. Click here to read more.
"This was my first bike tour I was really worried I would be too slow. I was also nervous about joining the group not knowing anyone else. I found there were riders of all speeds and I was never the slowest. All the riders were friendly and it was easy to make friends, a number of who I am in regular contact with. The tour staff were all fantastic, friendly, supportive, knowledgeable and helpful." – Kaye from New Zealand
What often holds people back is the unknown. It might be the fear of being the slowest rider in the group or perhaps the worry you will not be able to find things in common with the other participants. People may also wonder whether it will be fun, rewarding and worth the significant effort it takes to get yourself halfway across the globe with your bike and bags in tow.
Most of our tours will require you at some point to step out of your comfort zone and deal with a variety of challenges. We provide a strong framework of support but there is certainly an element of freedom and adventure that is often missing on other guided trips. This post will attempt to explain what it's like on any given day during our bicycle tours. Hopefully it will help you feel more confident that this is an experience worthy of your time.
You can use these shortcuts to jump to the different sections:
A Typical Day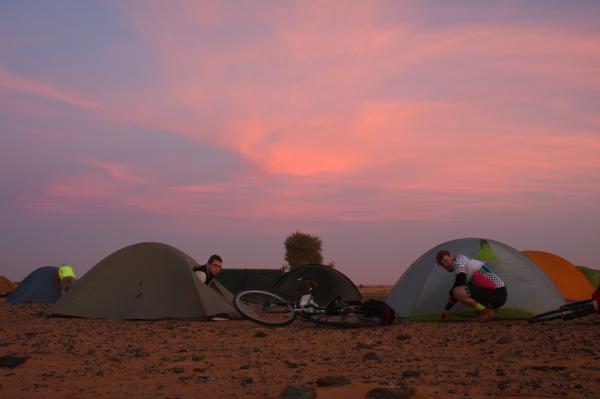 On cycling days, we wake up at or soon after sunrise. Whether it is a hotel based or camping based tour, we ask the riders to have their bags packed and loaded on the support vehicles before they have their breakfast.
Breakfast is typically open for 30 minutes after which riders can depart for the day's journey.
On hotel tours, the breakfasts vary widely – from a buffet with a variety of all your favourites to a fixed plate of local specialties you may be less used to having at breakfast time – but we always work with the hotel restaurant to ensure they provide as much protein and quantity to fuel the cyclists for the day ahead.
On our camping tours, we offer 'breads and spreads' and often provide eggs, oatmeal, cereals, yogurt, fruit and other items  that we are able to source locally. We encourage riders to pack an extra piece of fruit or a sandwich for a mid morning snack on the bike. Regardless of whether you are shivering in a campsite gobbling down oatmeal or seating in a climate controlled breakfast room looking out on an endless buffet, remember that you need to remain open to trying new things and accept that some days a more basic offering might be available.
Approximately half way through the day's ride, you will come upon our lunch vehicle parked alongside the route. It will provide simple and nutritious ingredients for riders to make sandwiches. There will also be water, fresh fruit and, on select tours, energy drinks or juice. There are also camp chairs to sit on and shade to hide under.
Depending on the tour, the weather, the terrain and your own personal style of riding, you can expect to put in about  4- 6 hours in the saddle each day. Of course, this can vary day by day…sometimes by a lot!
On camping tours, riding into camp at the end of the day, you will find our support vehicles and our field kitchen. Riders will locate their equipment and set up their tents. On our Expedition level tours, we will also have an afternoon soup for the riders to enjoy while sitting by the support vehicle, discussing the ups and downs of the day with their fellow cyclists. Here is a typical day in the life on the Tour d'Afrique in one minute:
On our hotel tours, when you finish the day's ride and arrive at the next hotel, you will find a white board with instructions for checking into your room, timing for group meals and other important information. The remainder of the afternoon can be spent exploring the historic sites, local restaurants, catching up on the internet or your laundry or just relaxing.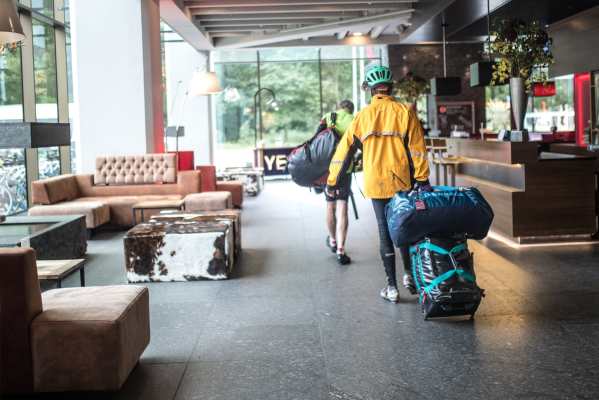 Each evening before dinner, the staff will host a rider meeting. This will cover the following day's route, including navigation, hazards, interesting sites and accommodations. The route directions and any other pertinent information will be provided, either on a white board for you to copy into your own notes, or in some cases on printed sheets.
While the selection of food at all meals will vary depending on the day and which tour you are on, we are always focussed on providing good nutritious food. We can accommodate a variety of food allergies as long as you let us know if advance. And, of course, the chef can be bribed with drinks and snacks and offers to assist with dinner prep.
After dinner it is your choice to retire for the evening, to socialize with the group or to explore the local community. On camping tours, a few participants are assigned to help the staff clean up the pots and pans.
On rest days, you will be staying in a variety of hotels or campsites depending on the tour. We plan our rest days in destinations that have cultural, historical and natural significance wherever possible. While taking in the splendours of the countries we pass through, riders will also be busy dealing with laundry, internet, shopping, eating and, of course, getting a good night's sleep.
The Sweep Rider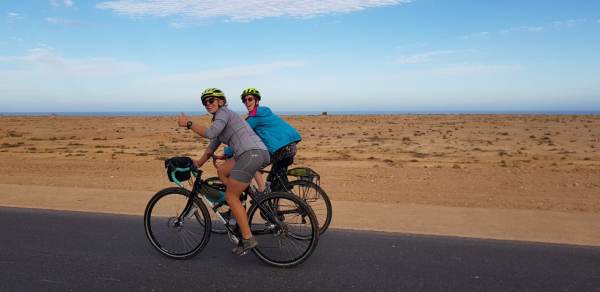 Each day one of our staff is assigned as the 'sweep' rider. That means they will be on their bike, riding behind the very last riders in the group throughout the day.
Sweep riders are instructed to stay no more than five minutes riding time behind the last rider. Typically, they keep their distance so that the slower riders don't feel pressure to cycle at a certain speed. This system allows our staff to know where the riders are along the route, but it is not a perfect system. The sweep can easily ride past and not notice if you are stopped off route. Therefore, whenever it's safe to do so, leave your bike near the roadside making it easy for the passing 'sweep' to spot.
Riding Rules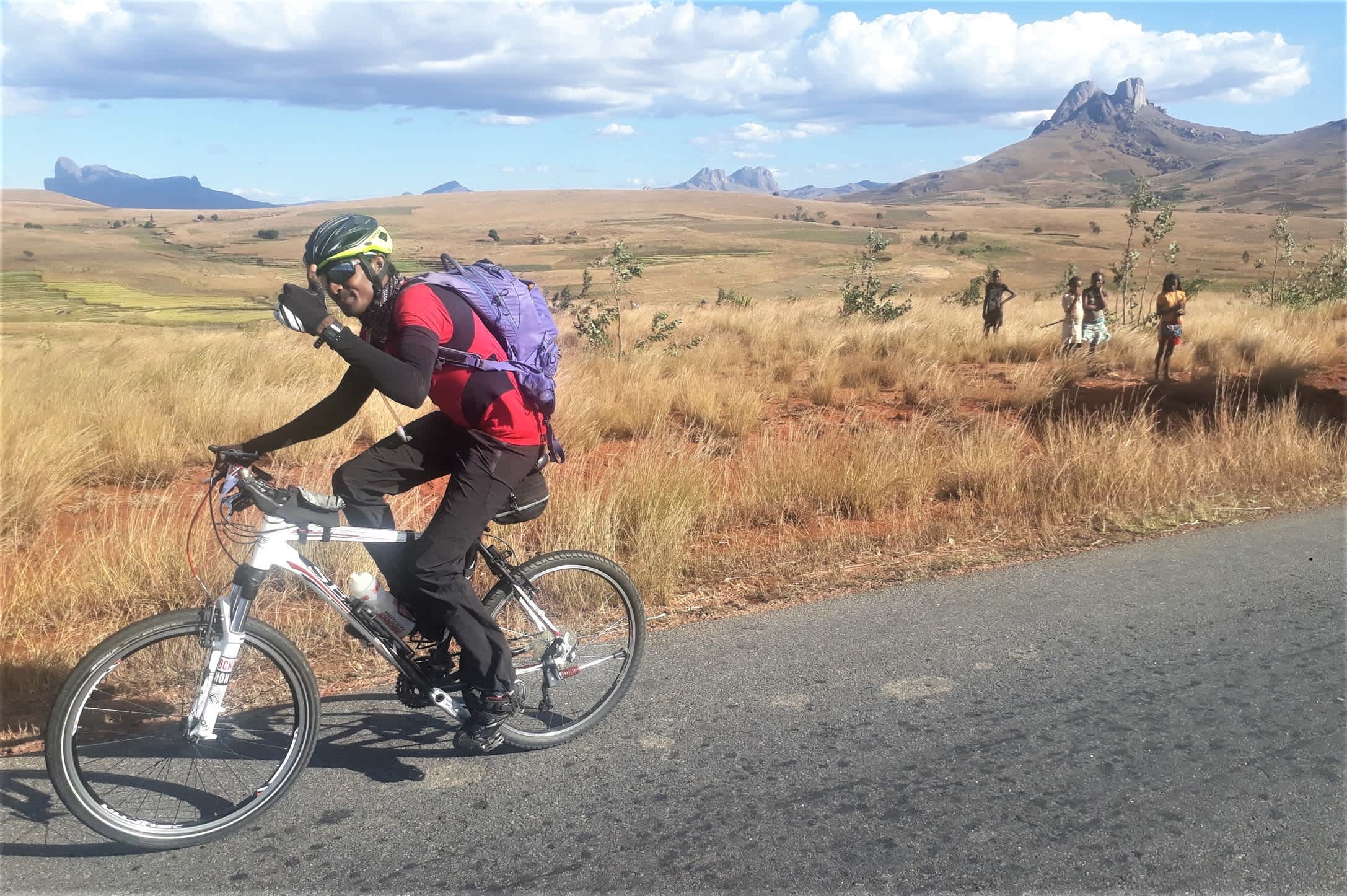 The emphasis on our cycling tours is always on safety and fun for all those involved. Here are the basic rules we expect everyone to follow:
Number plate must be visible on your bicycle.
You must wear a helmet whenever riding your bicycle.
No cycling is allowed before dawn or after dark.
No intentional deviation from the set route of the stage is permitted.
No holding on to or drafting of a vehicle at any time while cycling is allowed.
Riders must obey the local traffic regulations at all times.
Riders are not allowed to ride while under the influence of alcohol or recreational drugs.
It's never ok to litter.
Verbal or physical abuse is never acceptable.
Navigation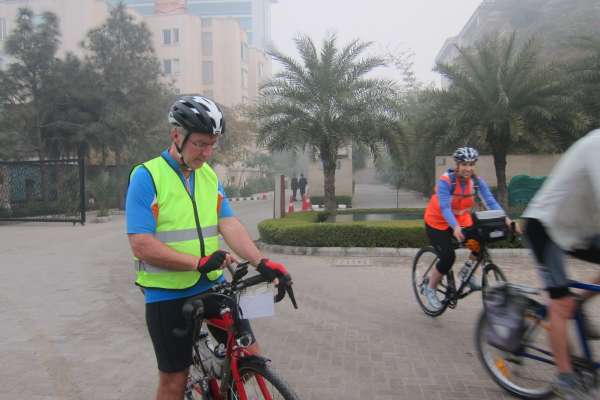 In the weeks before the tour, you will receive the GPS tracks for each stage through the Ride with GPS app, which you can use on your smartphone or GPS device. These GPS tracks also include turn by turn directions. These can be printed and brought with you to the tour, as well as copies of each day's route in map form, along with elevation profiles.
GPS is a very important navigational tool during the tour, which we highly recommend taking advantage of, but for people who prefer a less tech-based approach, it is also possible to cycle with the printed turn by turn notes, and a basic bicycle computer measuring distance so you can be aware of upcoming turns.
Occasionally, we also use flagging tape – a brightly coloured ribbon – tied by our staff to tree branches or signposts where the route may deviate from the GPS track or for particularly confusing turns.
Camaraderie with Likeminded People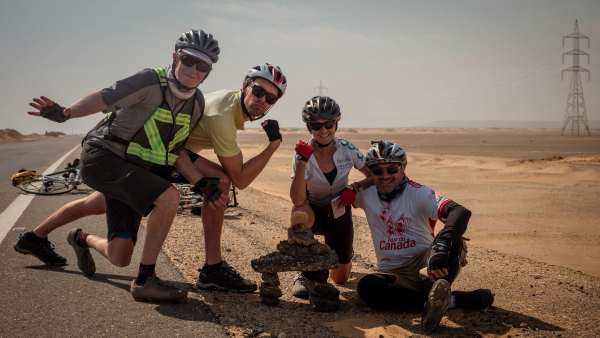 It is usually easy to make friends on the tour. While participants come from varied backgrounds – from truck drivers and school teachers to tech entrepreneurs and scientists – everyone is striving for the same goal and overcoming the same daily challenges. Groups are made up of men and women ranging in age from 20 to their early 70s. They come as solo participants, as couples, as friends and siblings, all with varying degrees of cycling experience and fitness and all are welcomed and encouraged to take on the challenge.
The group size (anywhere from 10 to 40 typically) means there are lots of interesting people to get to know as you chat on and off the bike, in the camps or in the hotel lobbies. We have had many 'TDA marriages' over the years as people who met on the tour eventually decide to make their relationship more permanent. Others keep in touch over the years and some hold regular reunions to reconnect with their cycling friends.
Guest Rider Days Program
We hope this post has helped give you a sense of what a typical day on tour is like. Another great way to get a feel for our tours is to participate in our Guest Rider Days. You join one of our tours close to your home at no charge for up to 3 days. Details here.
>>RELATED: What to Expect on a TDA Tour
How to Prepare
An 8 part series to get you ready for your first TDA tour. Click here to read more.