Blog
REGISTER NOW
LOGIN
SIGN UP FOR OUR NEWSLETTER
The Red Boxes
"As usual the wake up call was @ 6am with breakfast @ 6.15, tent packed, red box loaded (always a challenge as most have too much stuff, and the boxes are squeezed into their racks with much straining grunting and squashed fingers)." – Anon.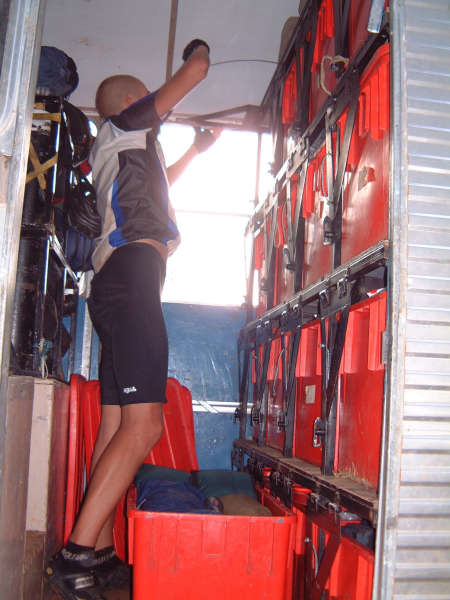 TDA Global Cycling Expeditions are a life-changing experience. They immerse riders in daily challenges in terrain, climbing, climate, environment, language and culture that each require mental toughness over multiple months. The roads vary wildly from smooth paving, to rutted, broken tracks and riders can expect limited amenities and nights of rough camping. The very last thing you want to have to deal with on these incredible adventures is your luggage!
Over the 20 years that we have been running the Tour d'Afrique, we have experimented with various ways to effectively transport the luggage and spare parts of up to 80 riders and staff across the African continent – not an easy puzzle to solve. After the inaugural trip in 2003, we decided to build shelving inside the support trucks with slots for plastic boxes that could be safely clipped in to avoid crashing out during the rough and challenging drive but that could also easily be removed by the riders to access their belongings. That was the thought, in any case… Our local staff in South Africa went out shopping and found a good deal on a load of red plastic boxes. Hence the infamous Red Boxes that provided much comment and entertainment from 2004-2008 when they were in use on the trip.
>>Related Blog: Paradise Lost: The Good Ship S.S. Sagalnaam
The idea was for all the riders' belongings – clothes, spare parts, camping equipment, etc. – to fit snugly inside this box. Upon registration for the tour, riders were sent the dimensions of the red box so that they could pack accordingly. The more, shall I say, organized of us actually constructed cardboard replicas of the boxes at home and then test packed their creation to see what would fit. The rest of us simply packed for the trip and hoped, somewhat hopelessly, that it would all work out when we arrived in Cairo.
Watching newly arrived riders in Cairo attempt to stuff, squeeze, cram, jam, ram, shove and wedge their personal supplies for a 4 month pedal across Africa into a small red box provided our staff with unparalleled entertainment. Tough decisions had to be made –  toilet paper or arm warmers, baby wipes or brake cables (the former in each case!)? Eventually the boxes were packed and slid into their assigned slots (unlucky riders got the top or bottom rows) on the support vehicles and the ride began.
Along the way they would find some additional uses for these memorable red boxes.
Washing Machine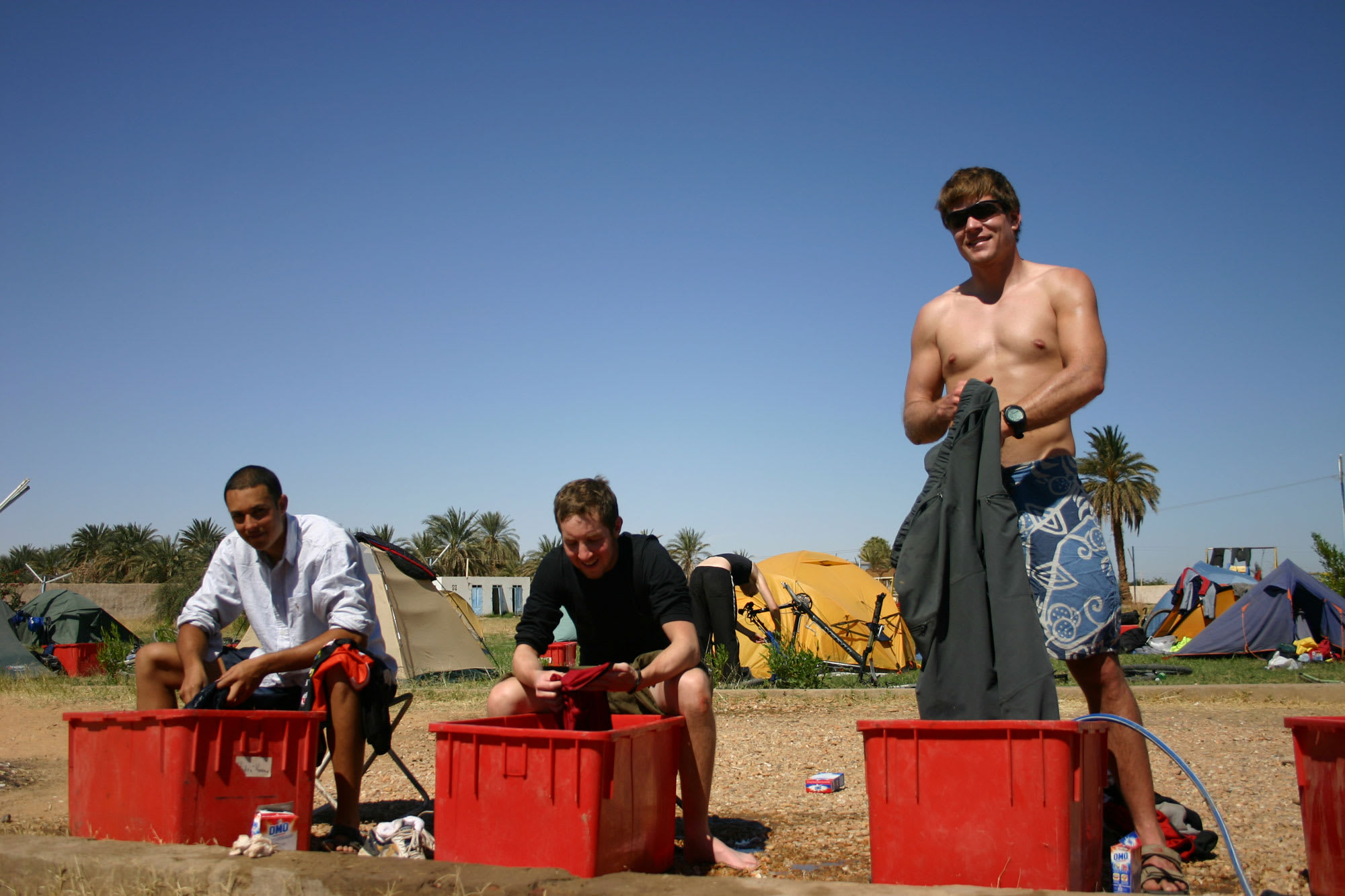 Bathtub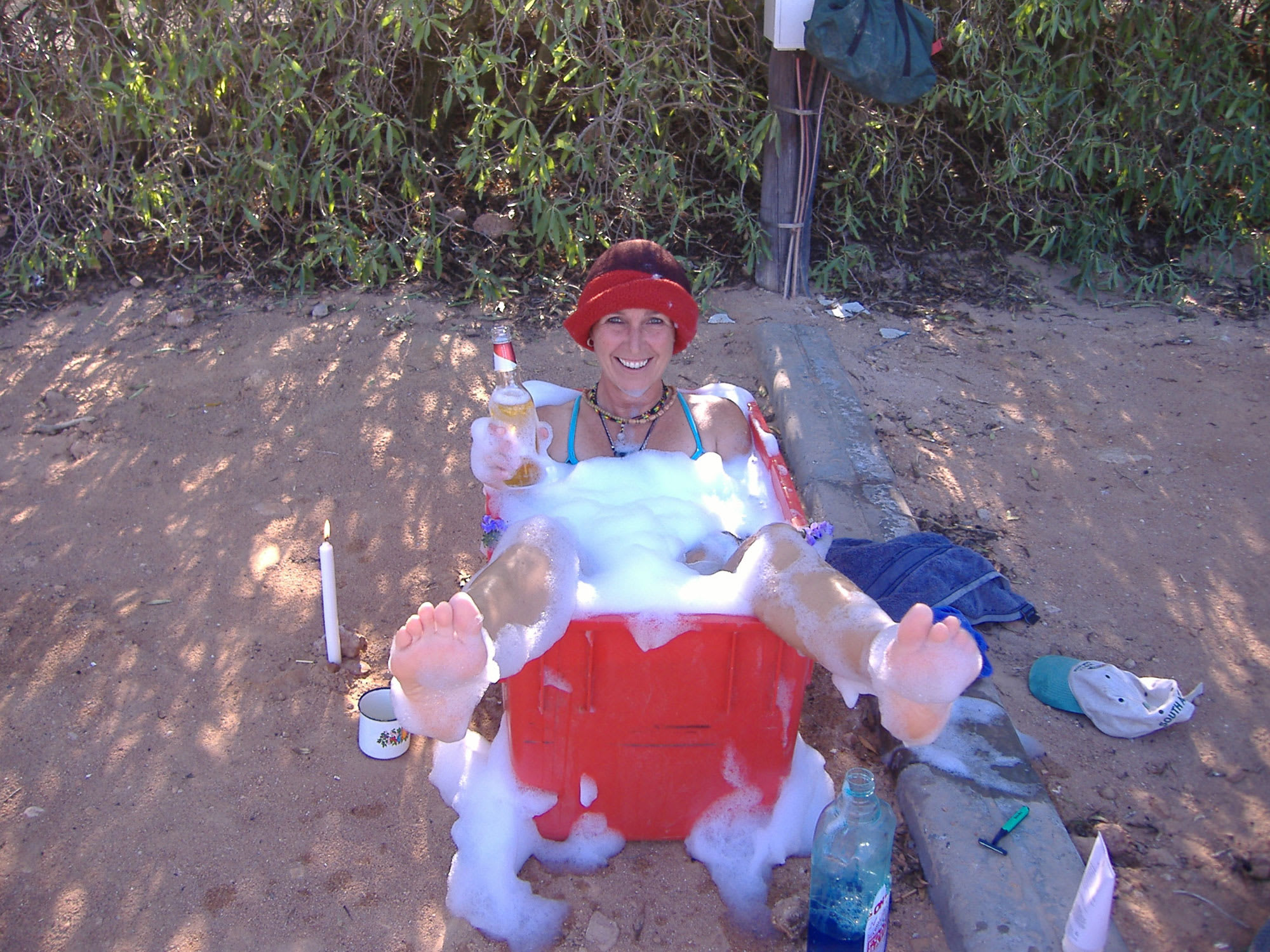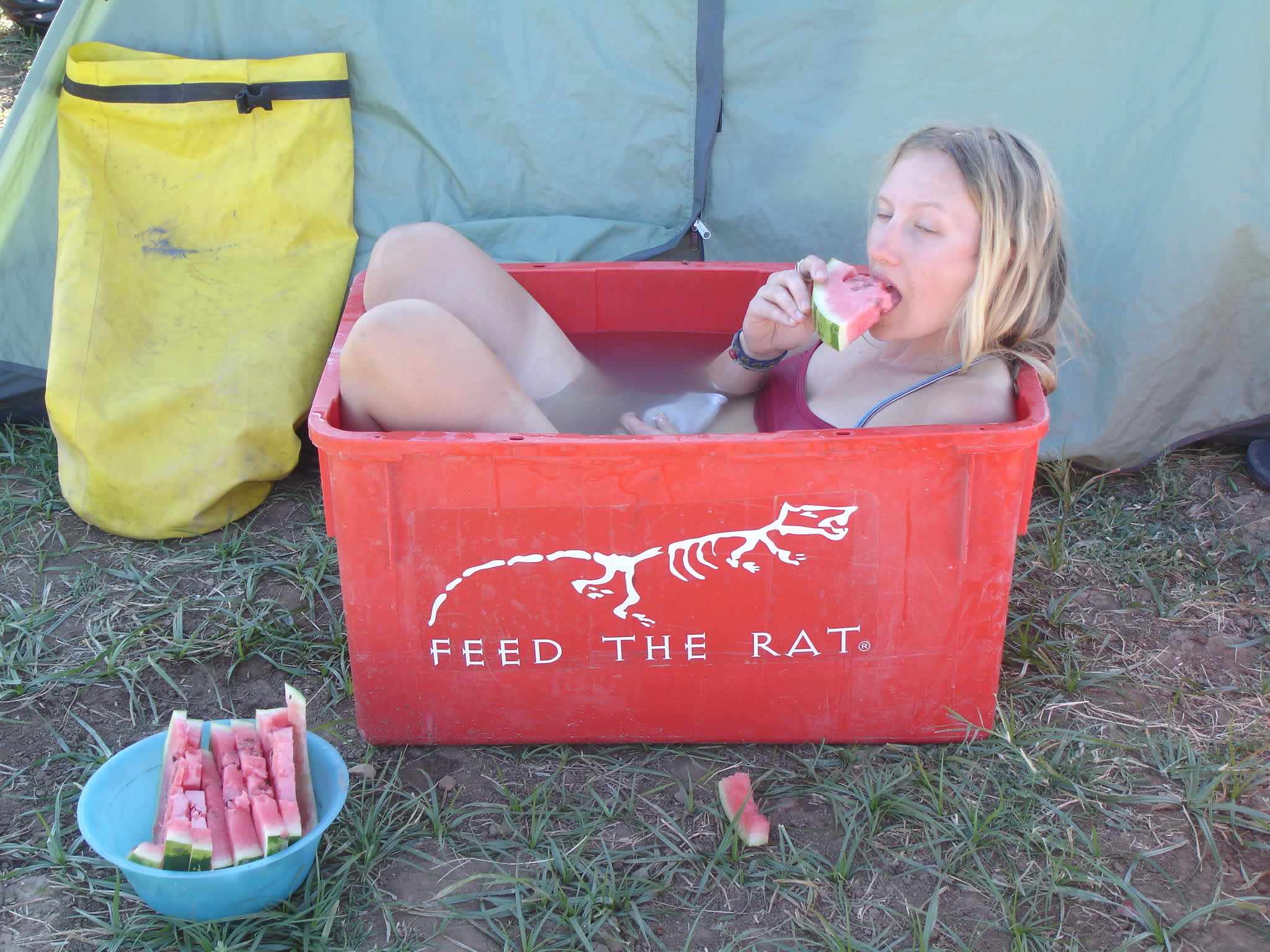 >>: Related Blog: Paradise Lost-The Good Ship S S Sagalnaam
Card Table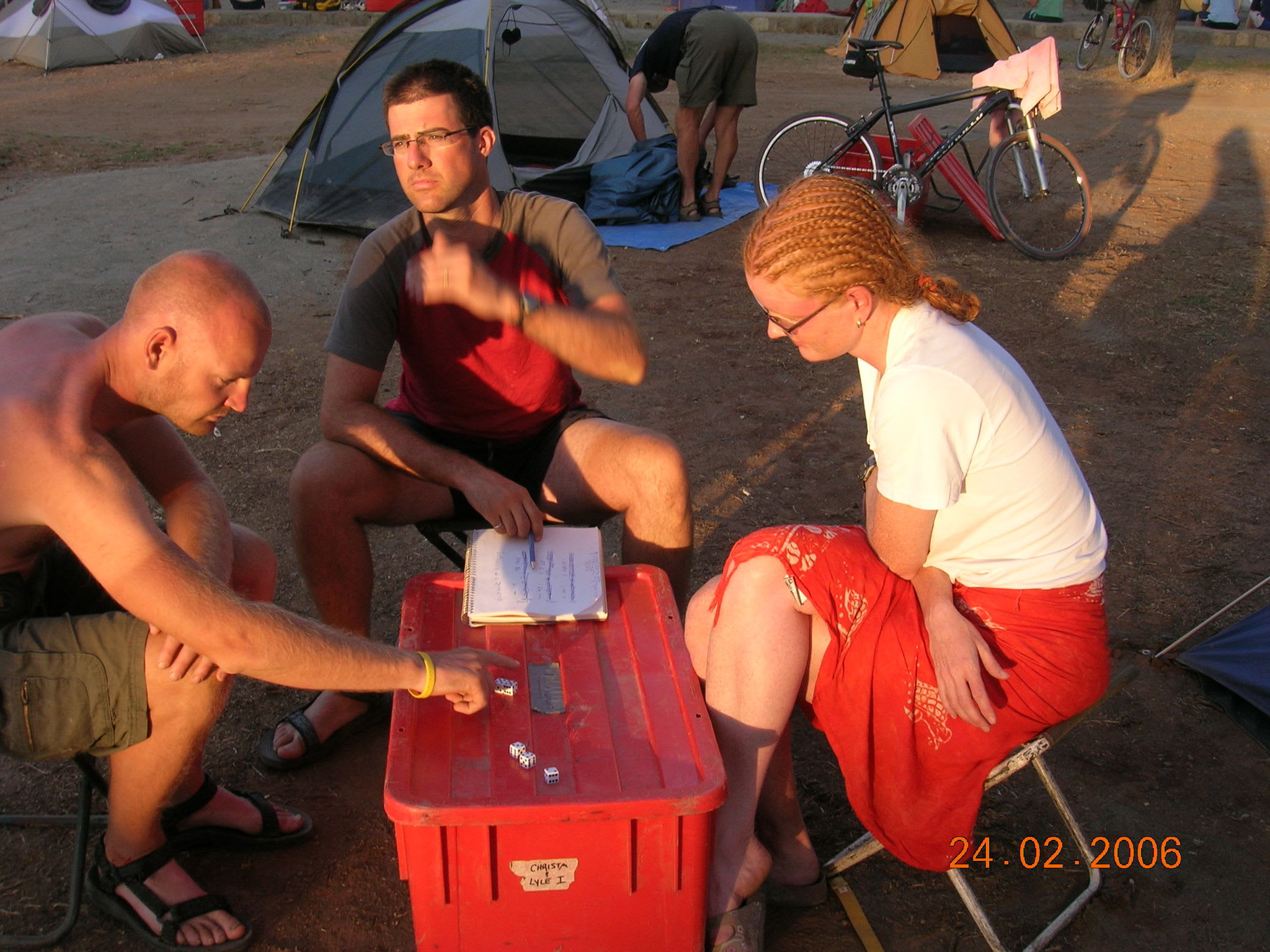 Camp Chair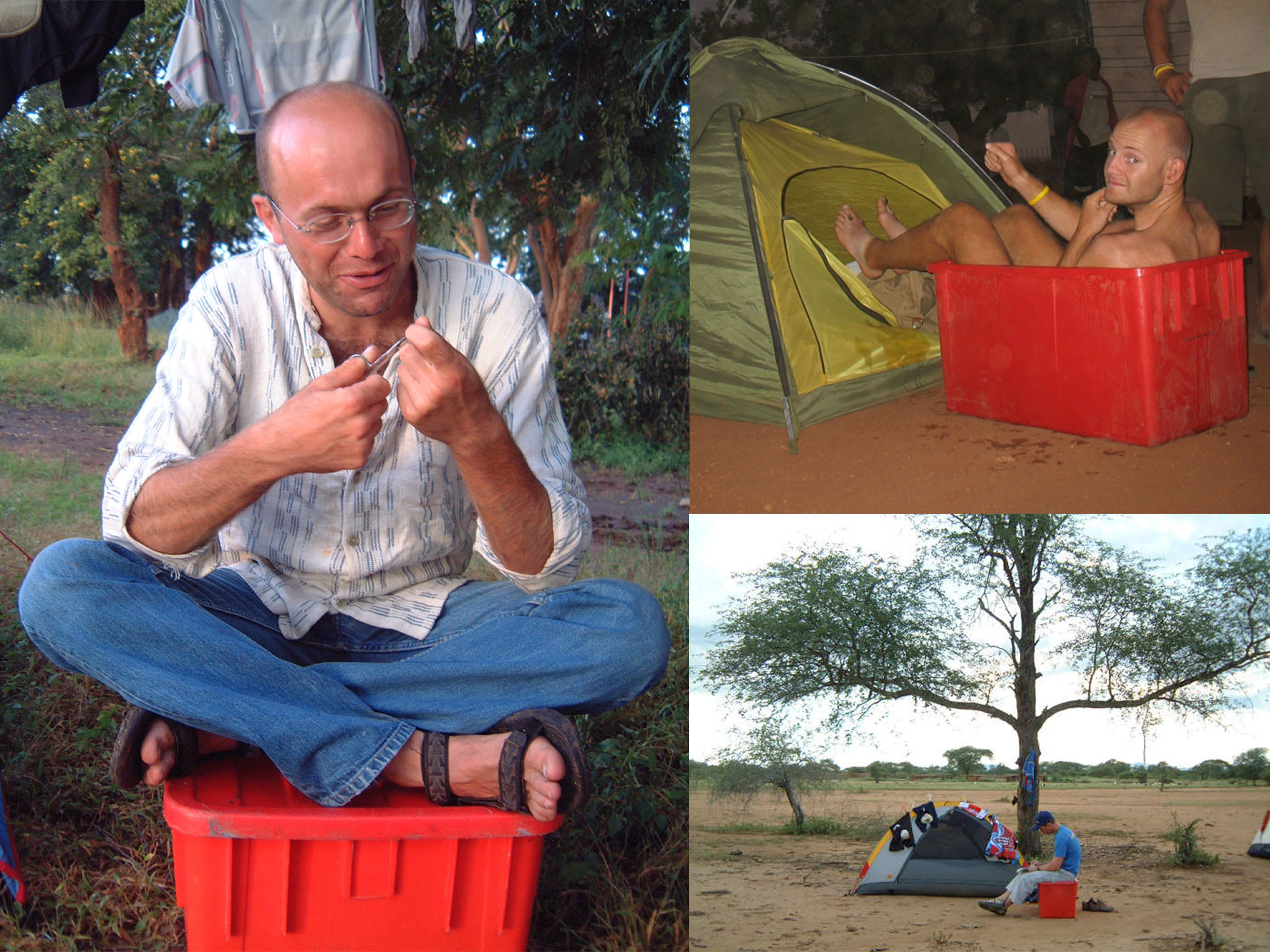 Library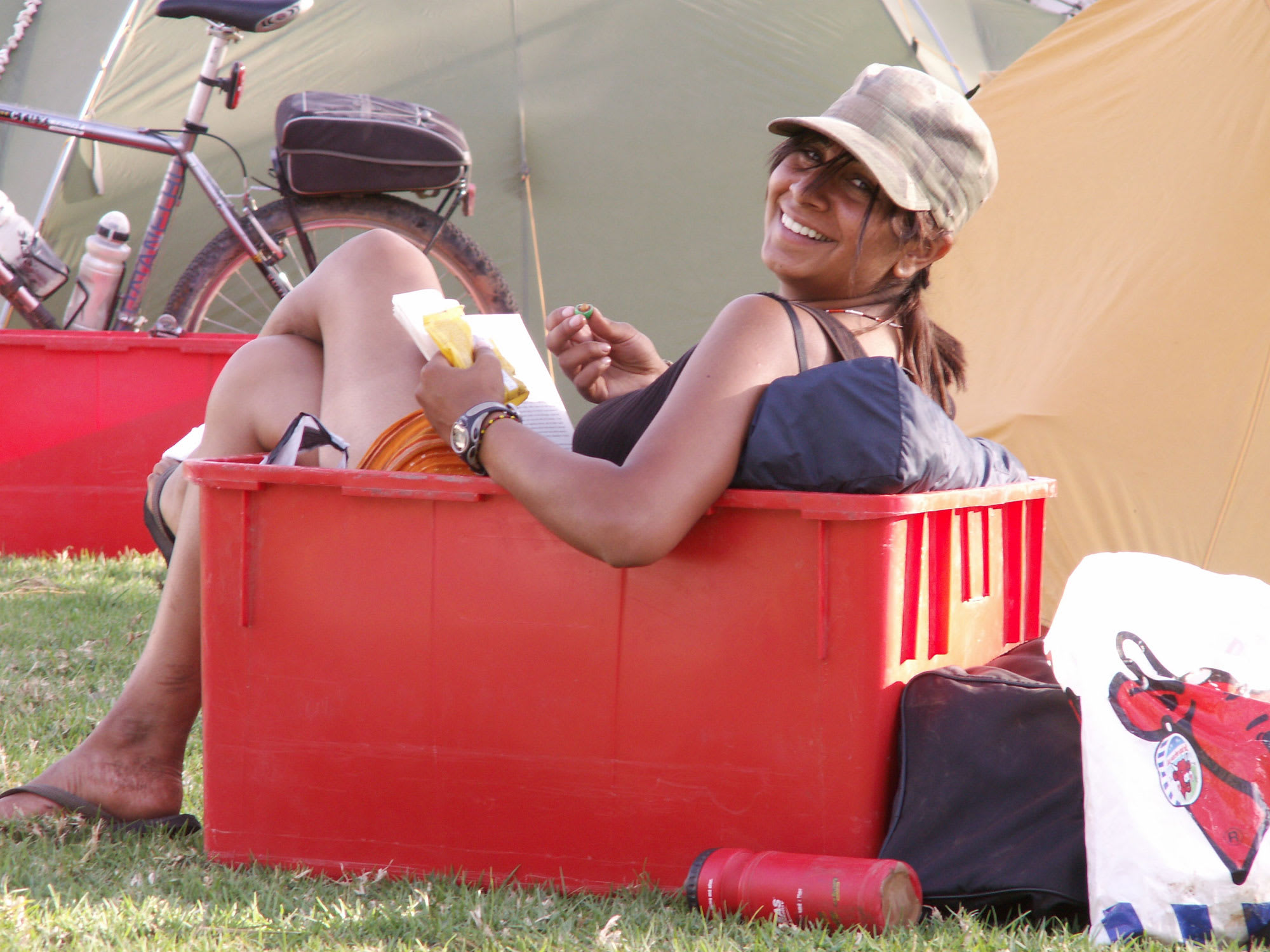 Mobile Office
It wasn't always easy getting everything to fit…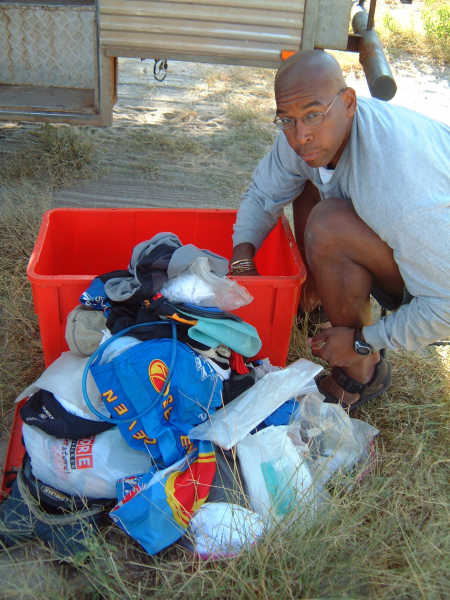 …or getting the red box to your campsite (unless you had help)…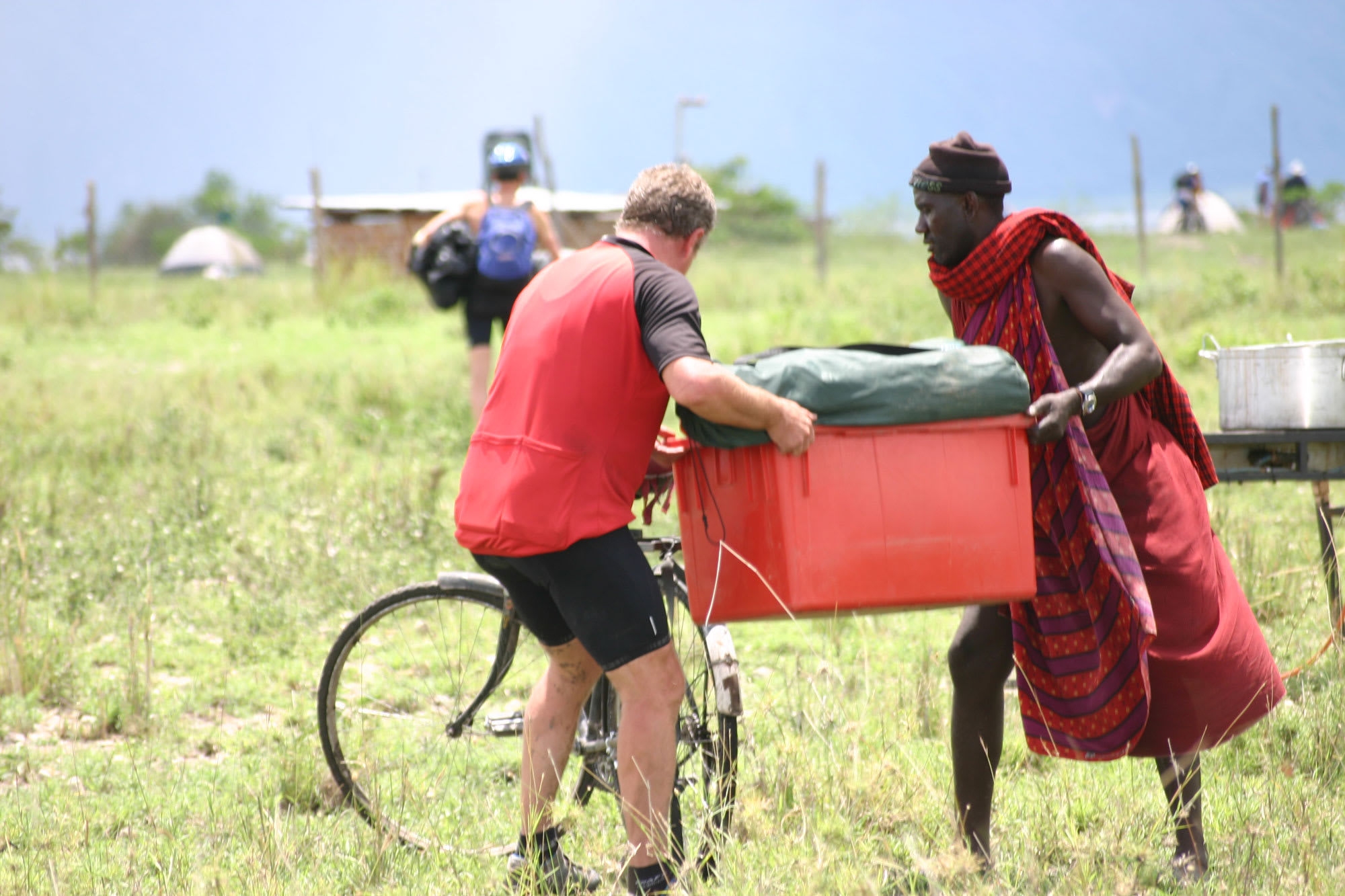 …but they brought riders together…
…so let's raise a glass to the the memorable Red Boxes…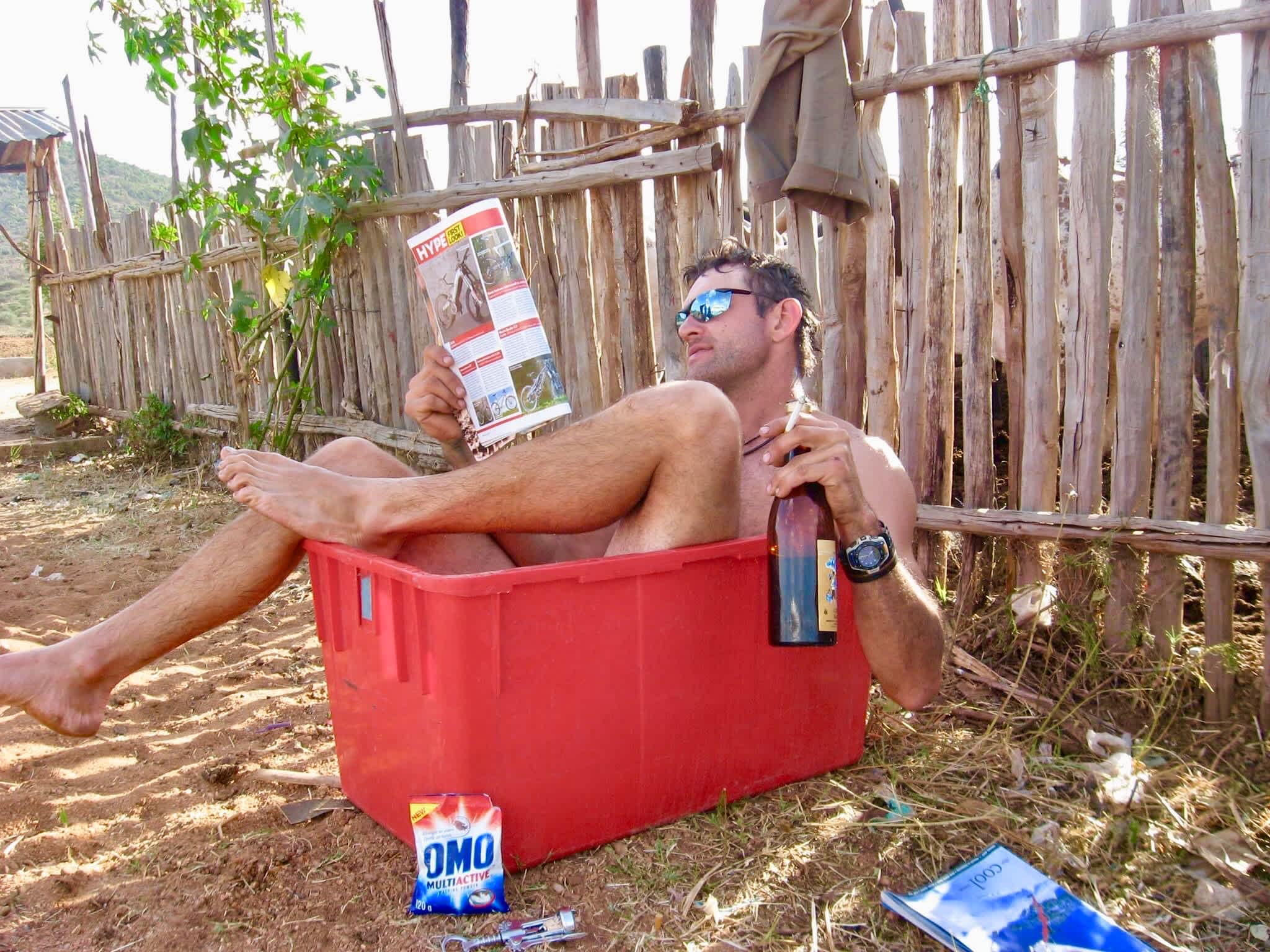 …we'll never forget you!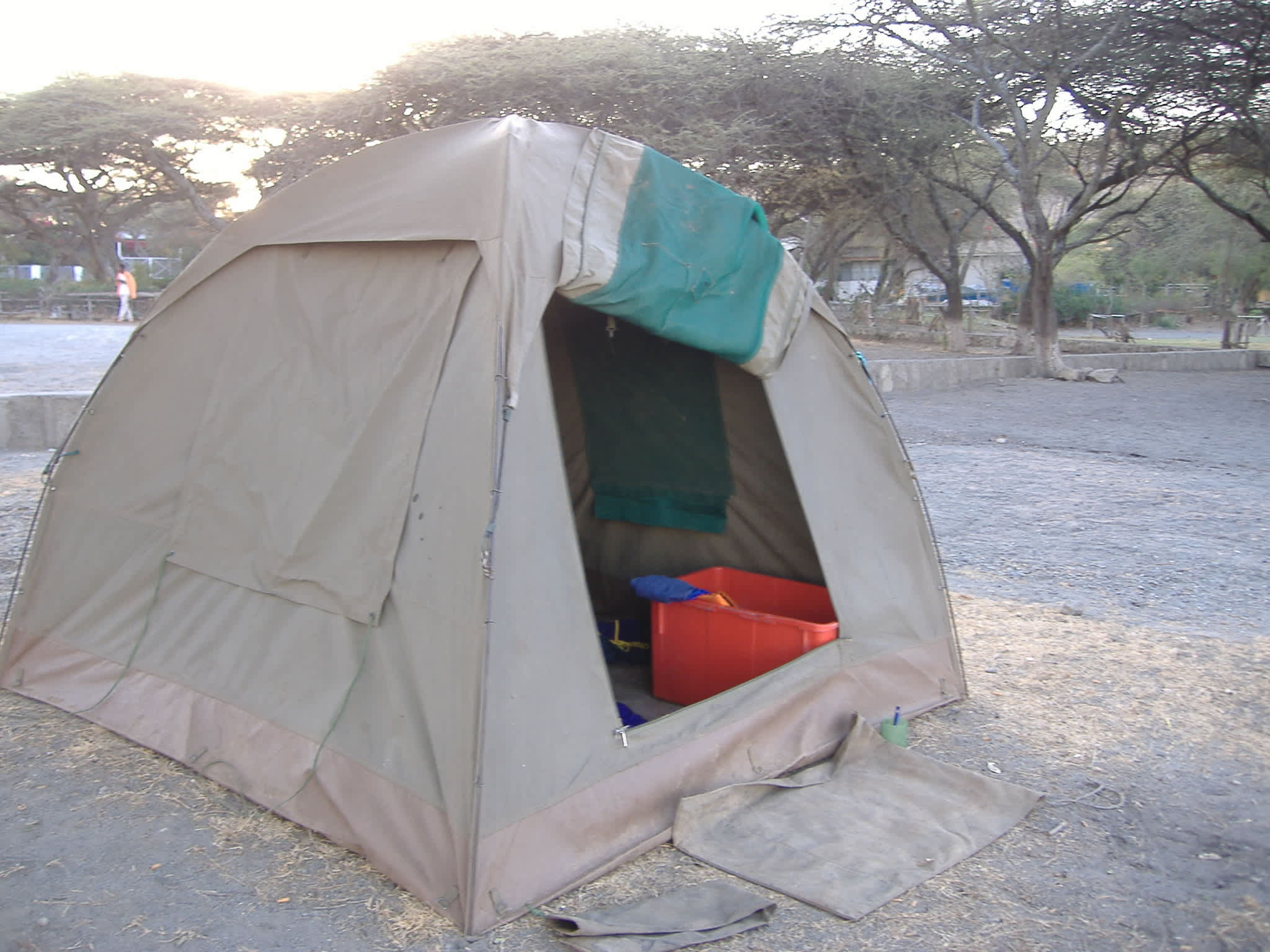 RELATED
TOUR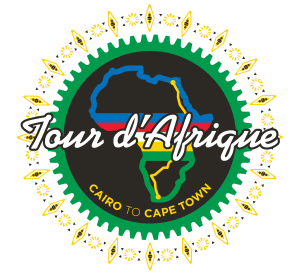 Tour d'Afrique
Our original trans-continental journey and flagship expedition crosses Africa from north to south, covering 10 countries in all. Beginning at the...