Blog
REGISTER NOW
LOGIN
SIGN UP FOR OUR NEWSLETTER
Adventures In Rural Spain
Tim Millikin is working on the 2021 Trans-Europa Cycling Tour and sends this report from Granada.
After a wonderful rest day in Valencia, the riders on the Trans-Europa turned their bicycles to the west. We said our goodbyes to the sea, to the Valencian architecture and to the easy road. Goodbye to the hustle and bustle of the Costa Blanca and the Costa Dorado. We had been cycling along the Mediterranean coast for the past 10 days, from the Cote D'Azur in France and on into Northern Spain. While it had been fun to visit it was time to head inland and see what else Spain had to offer.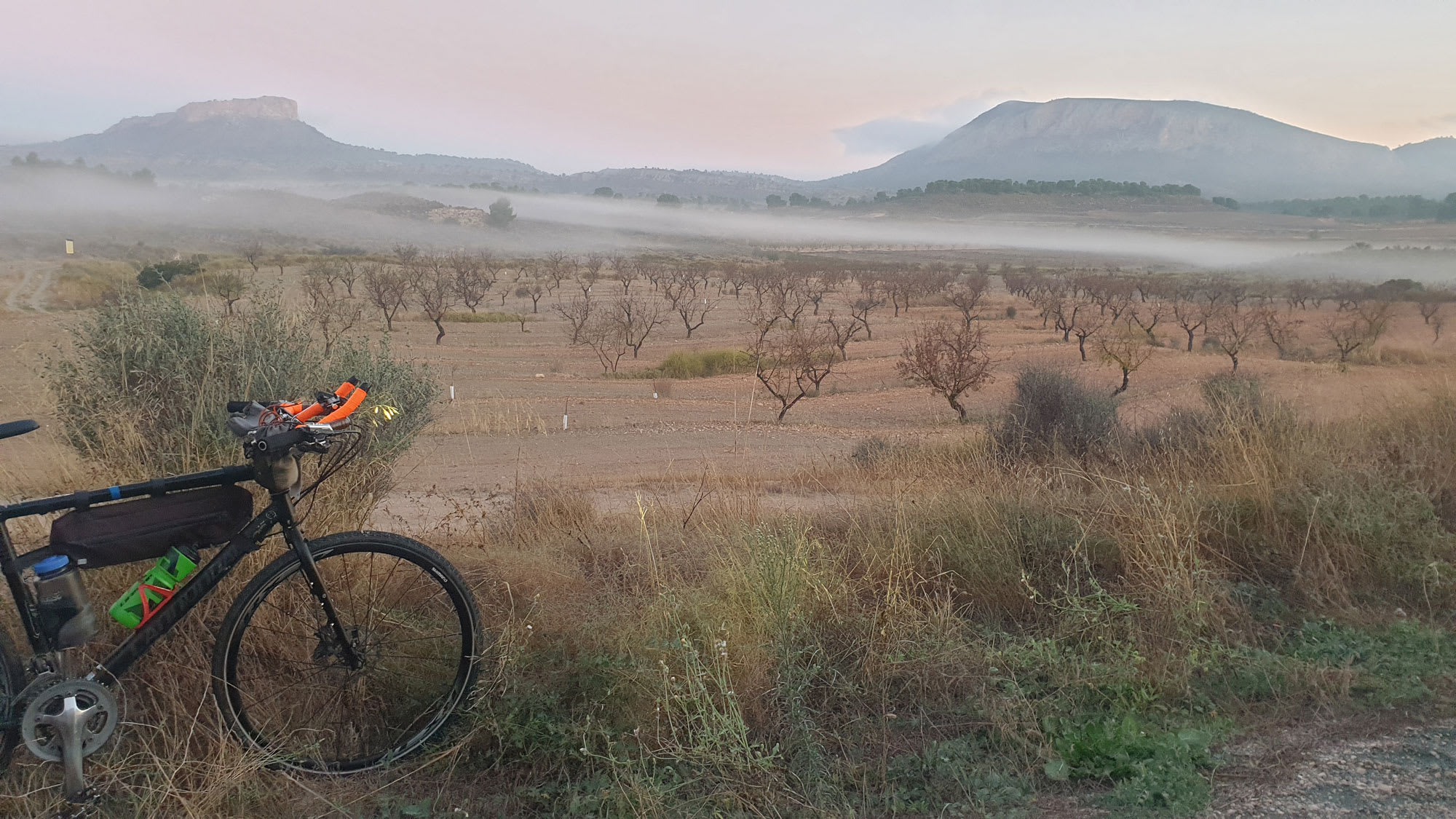 We left Valencia at sun up, with local traffic buzzing past us. Our destination for the day was Ontinyent and a stylish Moorish hotel in the heart of the city. We quickly left the city behind and made our first foray into rural Spain. Endless vines of grapes, both purple and translucent green in colour, dotted the highway as we pedalled towards the hotel. One hundred kilometres of gentle riding meant that we reached the hotel with smiles on our faces, happy to have been riding on the quieter roads.
As we ventured west, the coast gave way to olive orchards and vineyards. Blue and white hues gave way to browns and greens while the busy traffic vanished and made way for quiet secondary roads with pristine tarmac and the occasional gravel sections! Population centres were quickly replaced by small, sleepy, stone villages and the landscape opened up before our ever widening eyes.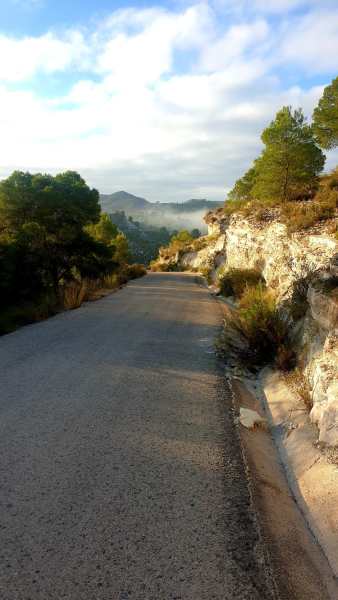 This was the start of a six day ride between Valencia and Granada, a stretch of wild Spain where we cycled in the shadow of two mountain ranges, the Sierra Castril and the Sierra Nevada. Riding along the vast mountain ranges , we were guided westwards, spinning between towering peaks. In three days we had reached Caravaca De La Cruz, a pilgrim town famous as the fifth Holy City of Catholic Christianity. Old yellow walls, pockmarked with a secret history, towered over us, creating narrow, shady walkways as we wound our way to the hotel. We stayed at the excellent Circulo Articulo hotel directly outside one of the old churches where the hospitality of the owners, Alex and Mercedes, echoed the beautiful style of this peaceful and charming town.
Over dinner, the talk was of climbs, descents, wide open landscapes and how the riders would best handle their energy over this long six day stretch. The reason for the slight concern was the last day into Granada which would be a 134 km stage with 1860 metres of elevation gain, possibly the toughest stage of the entire tour. Energy conservation was their aim, with each rider putting forward different strategies on what would suit them best. Leaving Caravaca De La Cruz, we had a climbing day with 1300 metres of elevation gain factored in over 80km. This short, but relatively slow stage, meant our riders could take some time off their bikes to enjoy the scenery.  I was riding ahead that day and loudly shouted my admiration for the views ahead as the road wound around, giving me a new vision on every turn! It was excellent! All the talk of strategy and conservation was replaced with smiles, excitement and a realization of just how lucky we were being able to see the sights around us.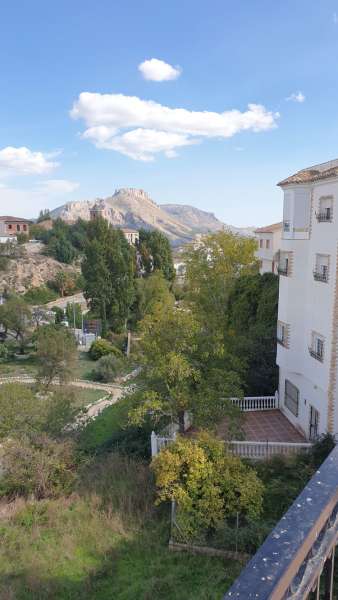 That day we reached Velez Blanco, a town nestled under the protection of a 16th century castle. Our hotel, Casa De Los Arcos, had arranged an eight course degustation dinner, perfect to re-energize and refuel everyone. It was magnificent to sit on the terrace as the sun went down, drinking wine and eating amazing food. It was a real treat for our riders with some saying it was the best meal of the tour. The whole evening was put on by just two people, a chef and a waiter and before everyone went to their rooms the two of them were treated to a standing ovation for all their hard work and excellent food.
The final day into Granada, we left just after sunrise in order to compensate for the long day of riding. Some rain the previous evening had dampened the mood and the riders were keen to get going after a brief breakfast. The road was tough. It began with a challenging 12 km climb followed by a mix of gravel and pot-holed farm roads. It was a stunning ride as we pedalled past vast open landscapes that looked similar to Mars or even Utah! After lunch, the road surface greatly improved as we snaked around the Sierra Nevada Range. We climbed up to 1290 metres and then took a deep breath, as the views from the top of the pass meant we could see for kilometres all around with villages perched on steep mountain slopes. Moments like this make for unforgettable memories and these six days of rural Spanish cycling will stay with me forever. Our final task to get to Granada was to cycle 35 km, all downhill.  The road whipped us away and we rode like pros, leaning into the smooth bends of the fun, fast descent.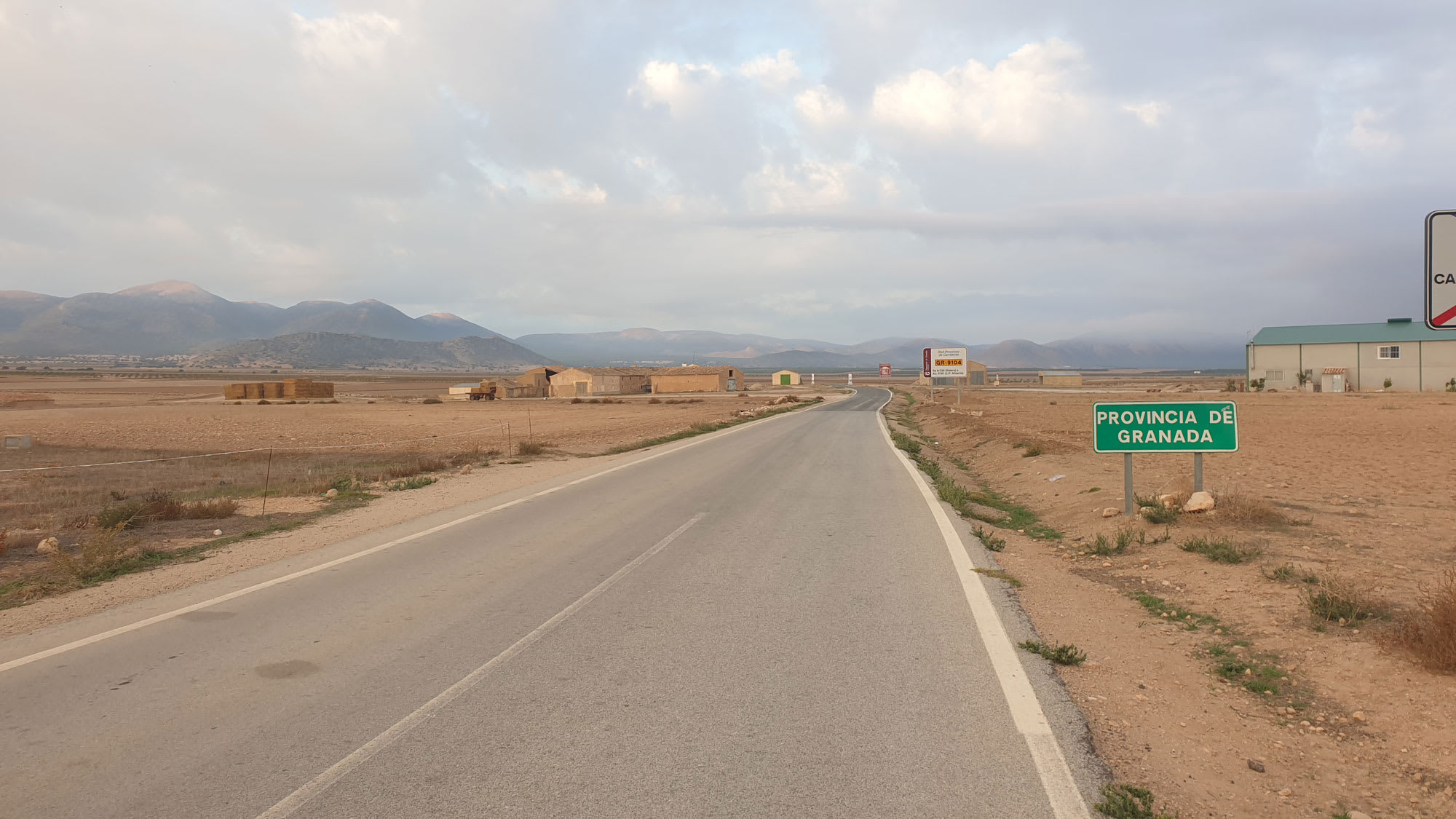 We had come so far, both in terms of distance and but also in our mindset! We had been challenged and had risen to it. We had taken the tougher route and had been rewarded with beautiful views, lasting memories and a companionship which will last forever. Southern Spain had been exactly what we wanted and more.
RELATED
TOUR
Trans-Europa
Join us on this spectacular eleven week Trans-Europa bicycle tour through twelve countries starting in St. Petersburg. Our itinerary initially follows...