Blog
REGISTER NOW
LOGIN
SIGN UP FOR OUR NEWSLETTER
Let's Get This Show On The Road!
Mats Fredrix is the Content Creator for the 2022 Morocco: Kingdom of the West Cycling Tour. He reports from the starting line in Casablanca.
The rear derailleurs are screwed back into their sockets, the handlebars re-attached to the stem mounts and the seat posts slid with minute precision into their optimal riding positions. Last up are the pedals. Screwing them back in feels like re-establishing a familiar connection, much more than just a bond between rider and machine, steel and flesh. It's like a trustworthy friend that has come back to life from hibernation, a little piece of home to lean on for an adventure.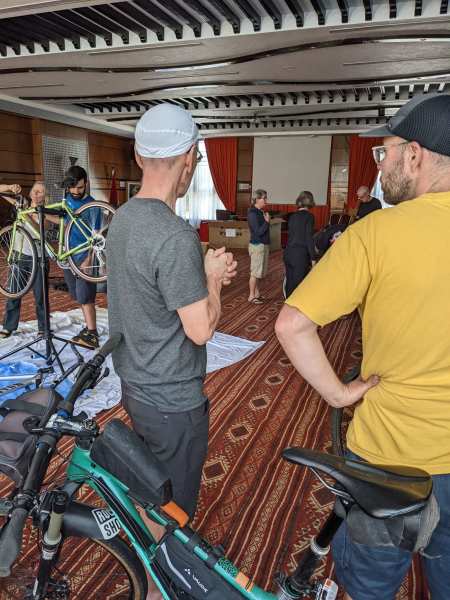 An air of anticipation hangs over this scene, as it is repeated over thirty times. Excitement, nervousness, even stress, but mostly there's this unquenchable appetite to get going. One phrase is repeated over and over: "Let's get this show on the road!" This is how every TDA tour starts. No bikes, no TDA. And the first ever Morocco tour is no different. With the bikes waiting as eagerly as their owners in the hotel's conference room, a mix of experienced TDA alumni and a few rookies – this writer included – dribble into the very first rider's meeting on tour day minus 1.
Veteran tour leader Doug Percival immediately set the group's gaze on the elephant in the room. The beautiful, but oh so challenging, Atlas Mountains. Incredible scenery comes at a cost, and that cost is regular 2000m+ days of climbing. But with those being more than two weeks away, the group turned their attention to more pressing matters: hashing out how to deal with number two in a bush camp. Without going into the finer details, it involves a shovel, a good long walk, and something that can only be described as a funny snake dance.
As the sun sets on the beach in Casablanca, and the Moroccans have their Iftar, or breakfast, to end their day of Ramadan fasting, 24 adventurers with an appetite for burning rubber decide to call it an early night. And although stage one from Casablanca to the nation's capital, Rabat, is one of the flattest stages on the tour, everyone is more than aware of the amount of shut eye they'll need to make it through their month-long adventure through the Kingdom of the West.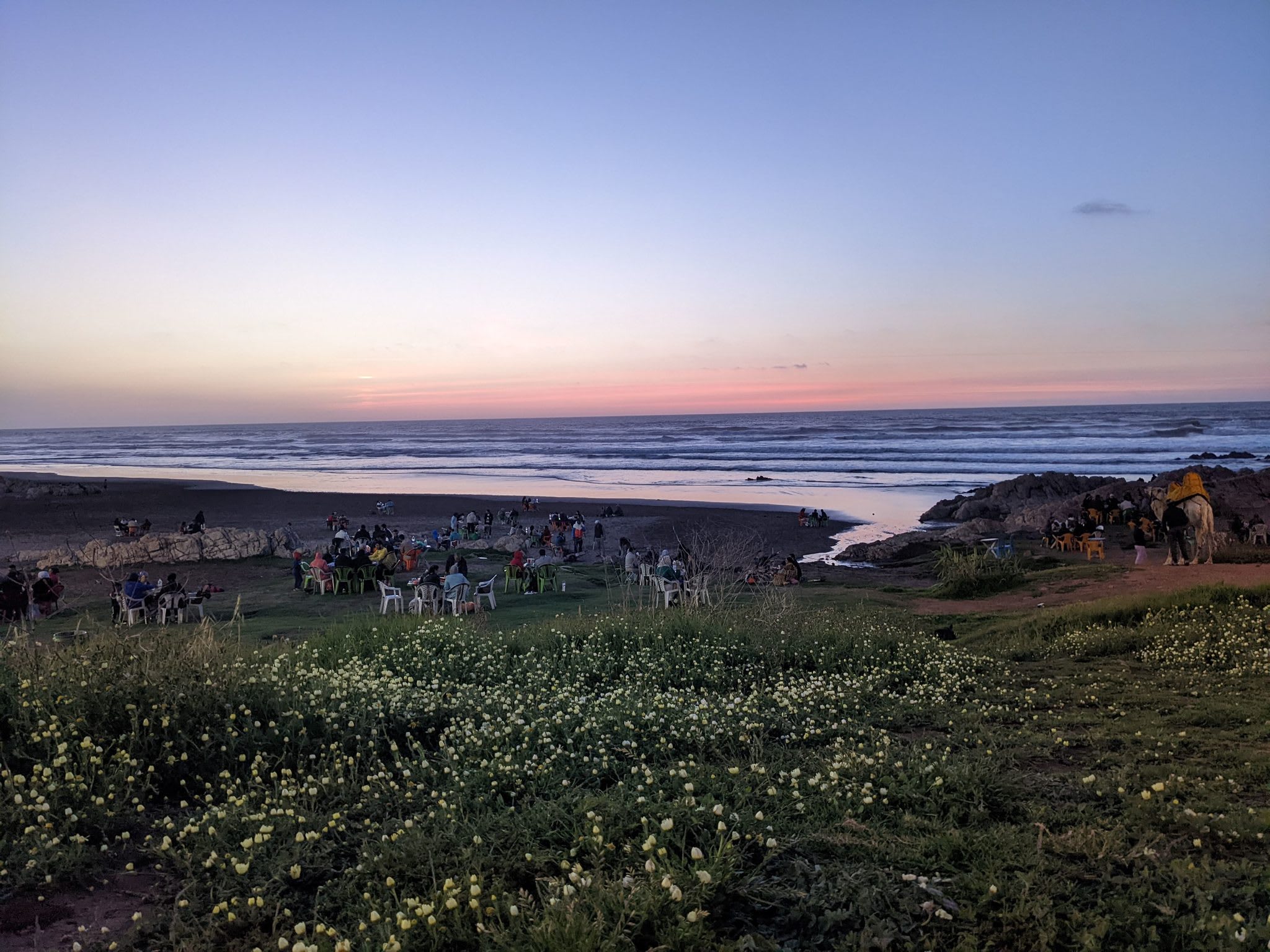 RELATED
TOUR
Morocco: Kingdom of the West
Join us on this mystical cycling odyssey through Morocco – The Kingdom of the West. It is a country of mountains and beaches, souks and mosques...