Blog
REGISTER NOW
LOGIN
SIGN UP FOR OUR NEWSLETTER
Morocco: Kingdom Of The West – A Day In The Life
Ever wondered what a typical day on a TDA cycling adventure looks like? Well, rider Stephen Hyde from the UK has got you covered. He is keeping his own tour diary to document his very first TDA – and first ever long-haul cycling trip.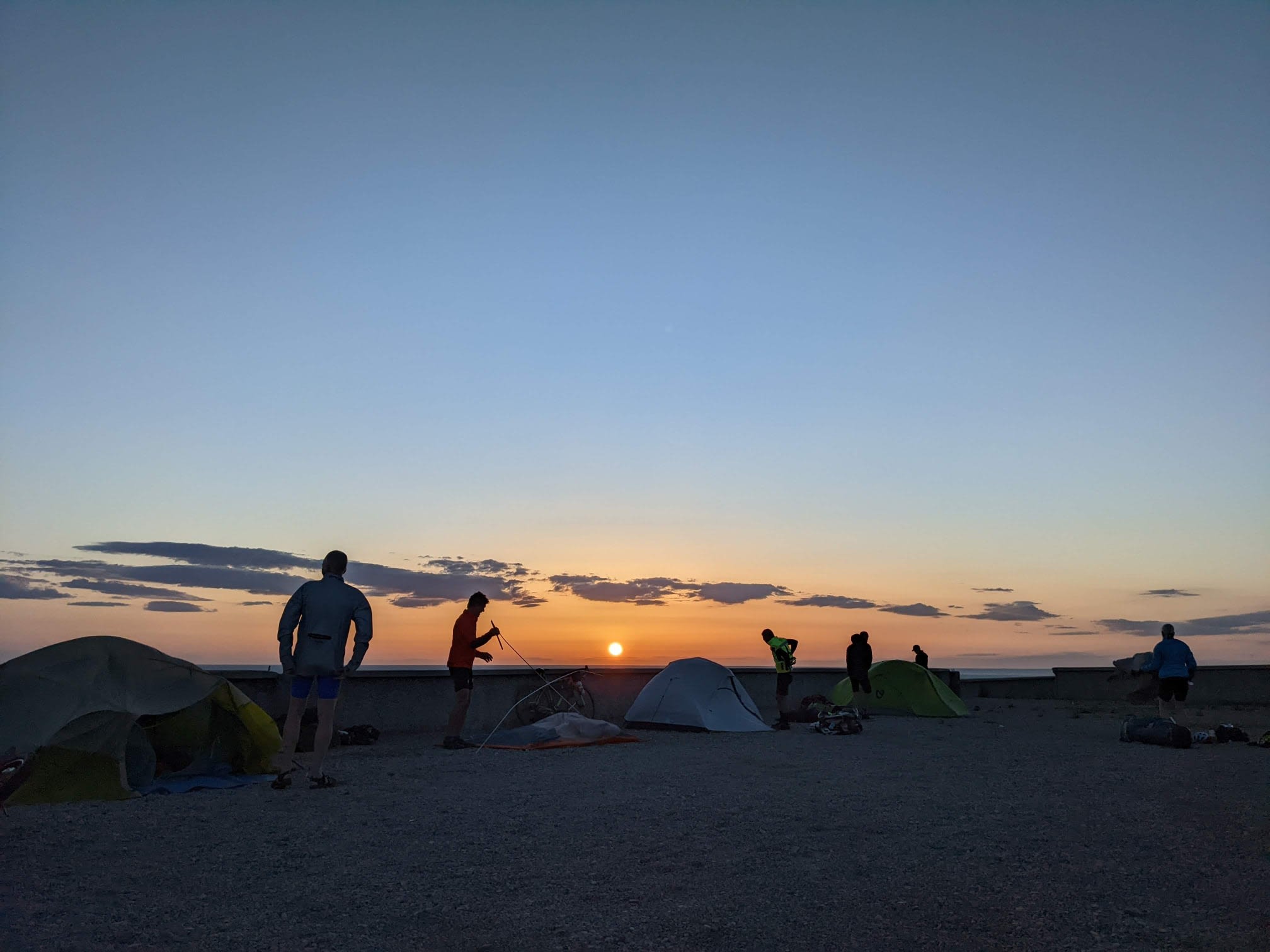 5AM – Wake up to start organizing tent and get dressed. Being prepared the night before is key. Bag packing is somewhat of a challenge – how come it all fitted in before but not now?
6AM – Bag dropped off and grab a coffee – freshly brewed and strong. Everyone is very diligent on timing (beware the wrath of the TDA staff …).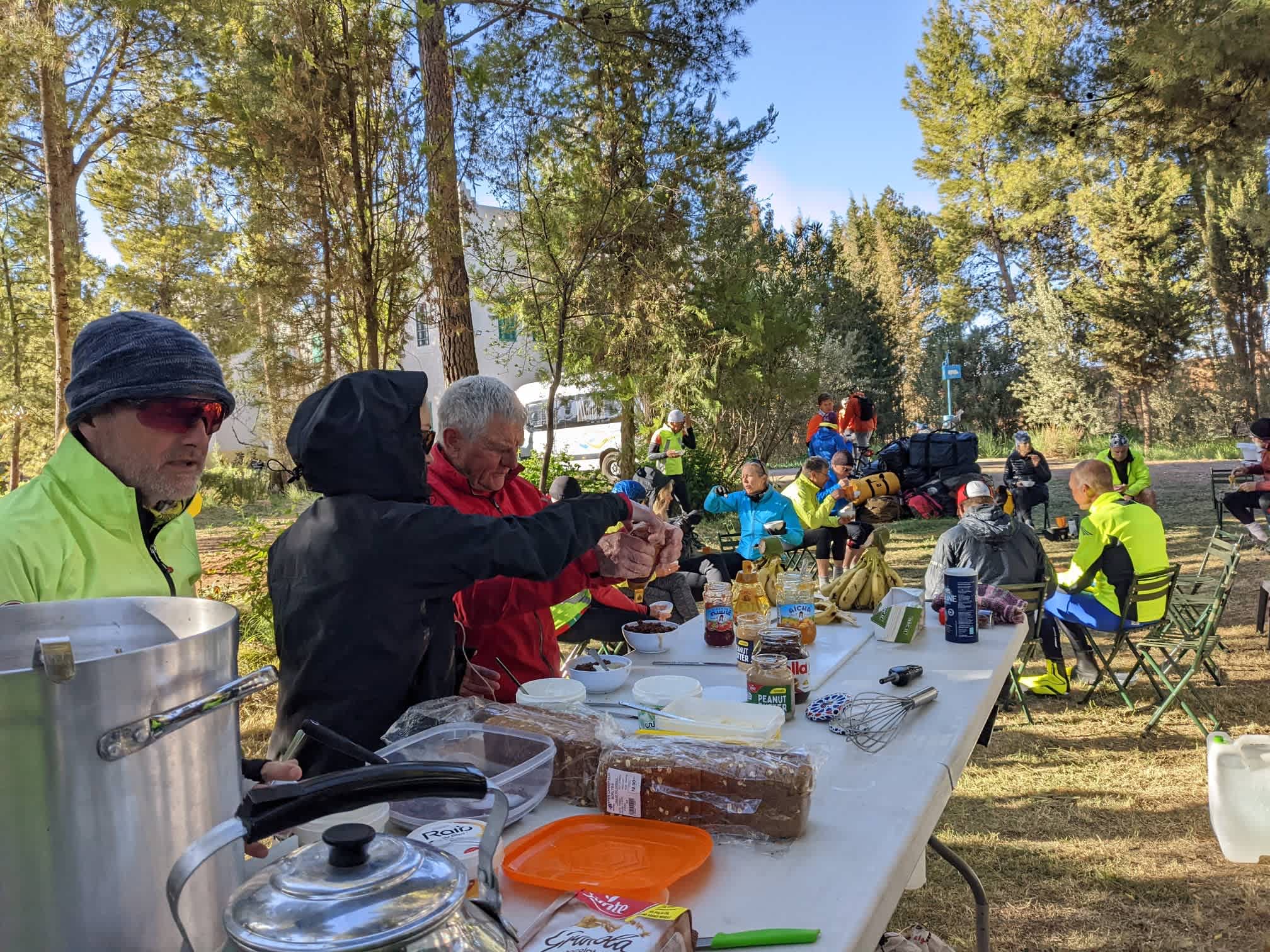 6.15AM – Breakfast time! Porridge, yoghurt, fruit and granola – sometimes eggs or fresh flat bread. Hygiene is key, so hand washing first – if we are lucky with warm water! On a hard riding day, there is an opportunity to prepare yourself a sandwich snack for along the way – cheese & jam being my preferred option.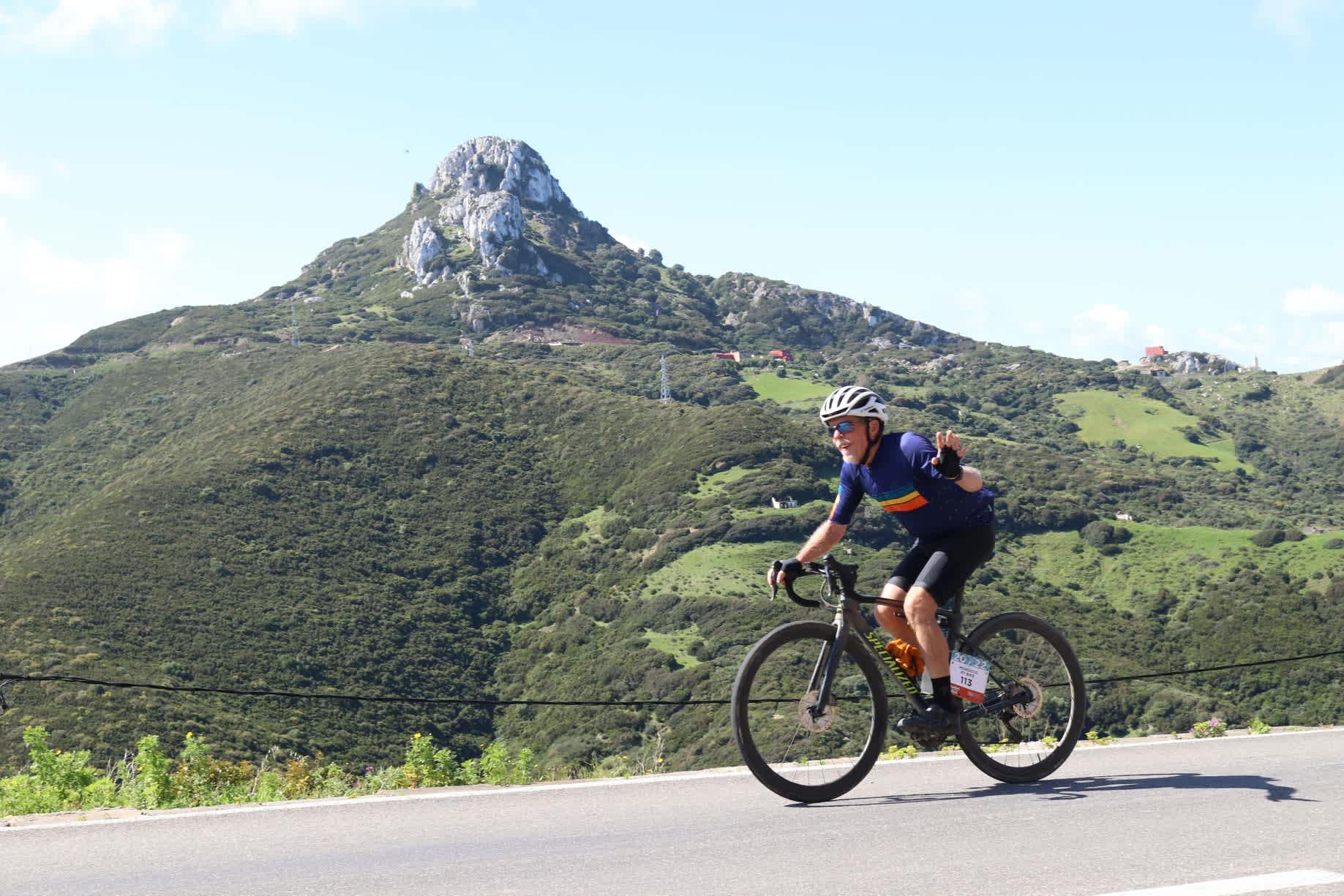 7AM – On the road straight after breakfast, after washing up your plates, a final tinker with the bike, a decision on clothing and a final trip to the loo. Everyone has their own cycle plan – so typically groups of 2 or more individuals. The support from the TDA staff is fantastic – with thumbs up or down checks as the support vans pass and a quick call to tour leader will get help to you as soon as possible.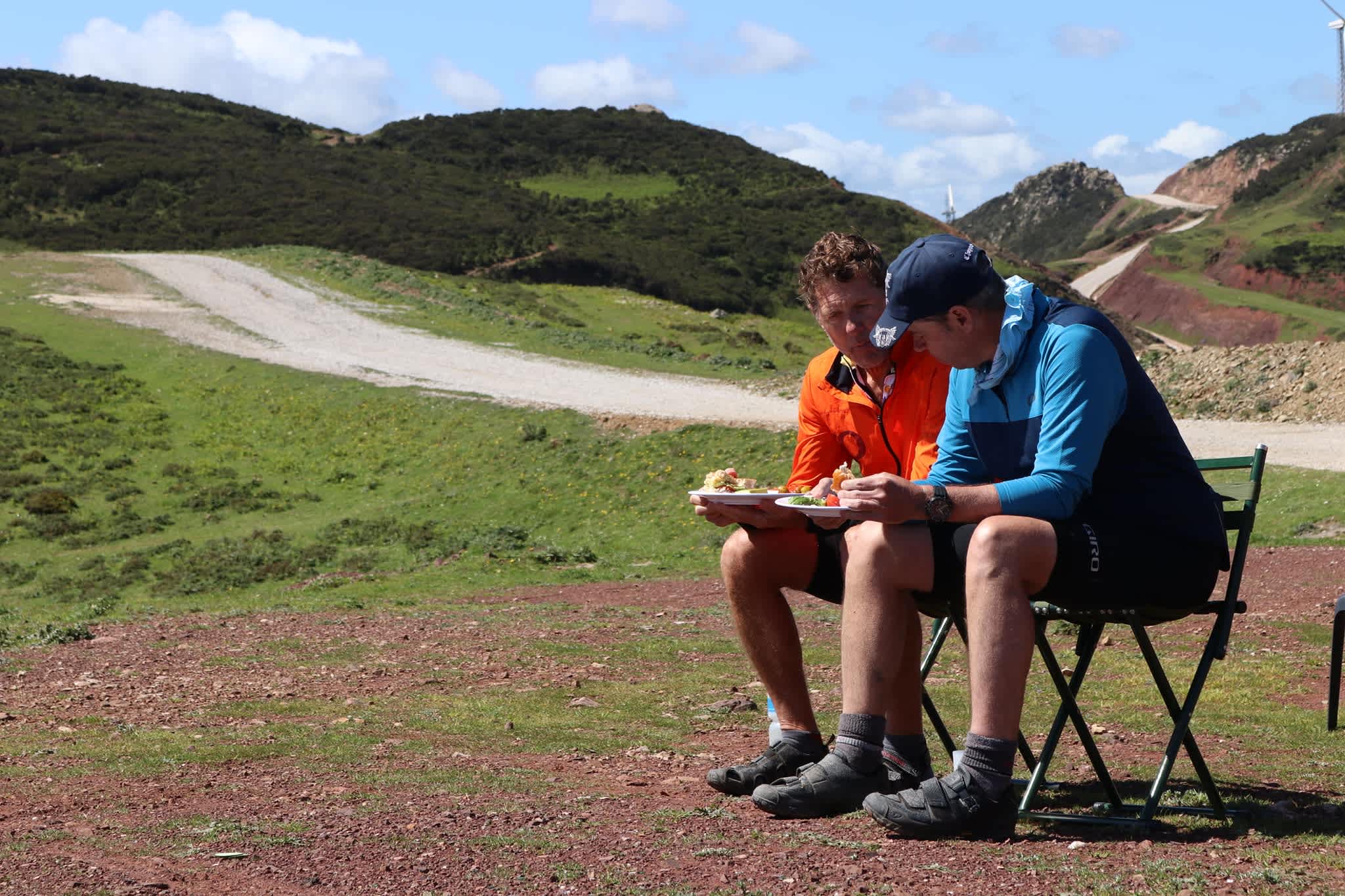 11 AM – Lunch! The riding can vary day by day, but a hard day would typically be 5-6 hours of cycling with a break at 55-65% of estimated ride time. Coffee/coke stops are indicated on the GPS route to supplement energy levels – but the lunch van is always a welcome sight. Consisting of a combination of rolls, cheese, ham, tuna and salad fillings – plus fruit and other energy bites such as dates/cookies. The break is usually a quick affair and then back to the bike. Lunch locations can be very scenic, though the occasional petrol station or lay-by is sometimes there to keep us on our toes.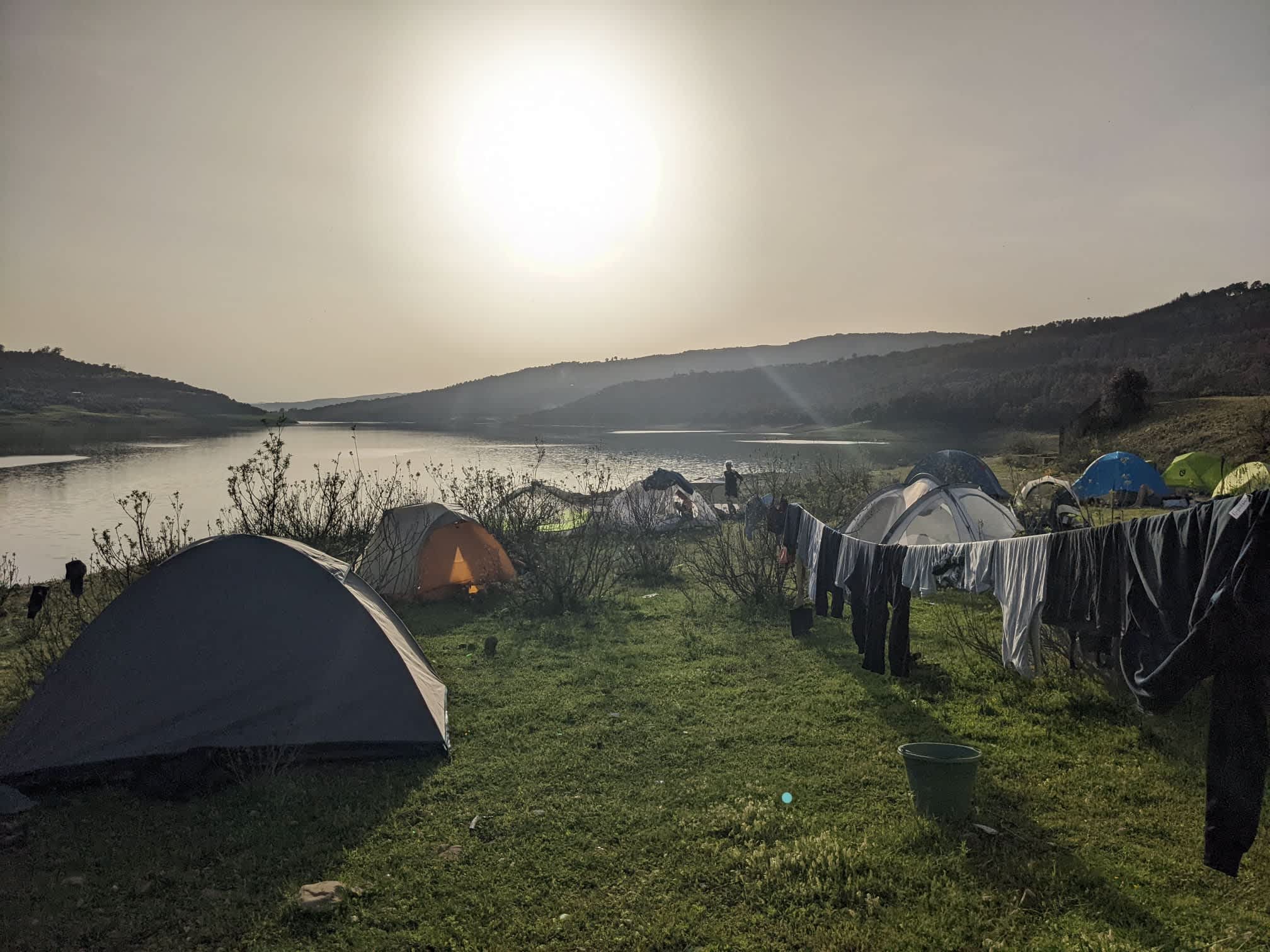 2PM – By this time most people would be at the next campsite. The early birds and speedsters get choice of pitch, but there is always plenty of options. Most camping sites have toilets and showers (unless officially called a 'Bush Camp') and if we are lucky some sites have rooms available for rent – remember TIA (This Is Africa) as a non-functioning flush or showerhead is more common than not.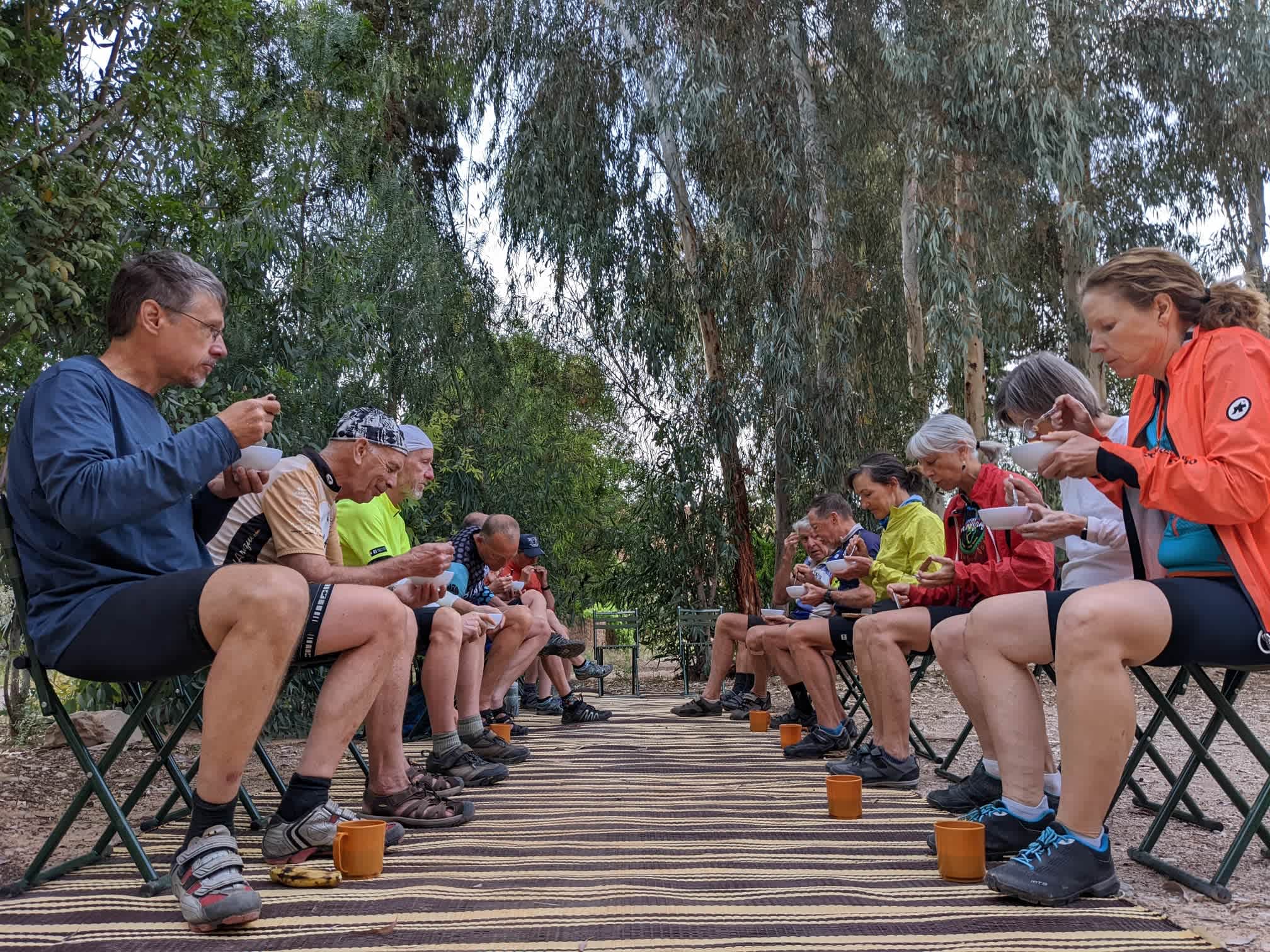 2.30PM – Soup! The food is all prepared from scratch and has been great. It is designed to support our riding needs – soup is available to bridge the hunger gap and everyone tucks in. After this usually a quiet tranquility descends over the camp, as everyone uses the downtime in their own way, from napping to yoga and Strava due diligences.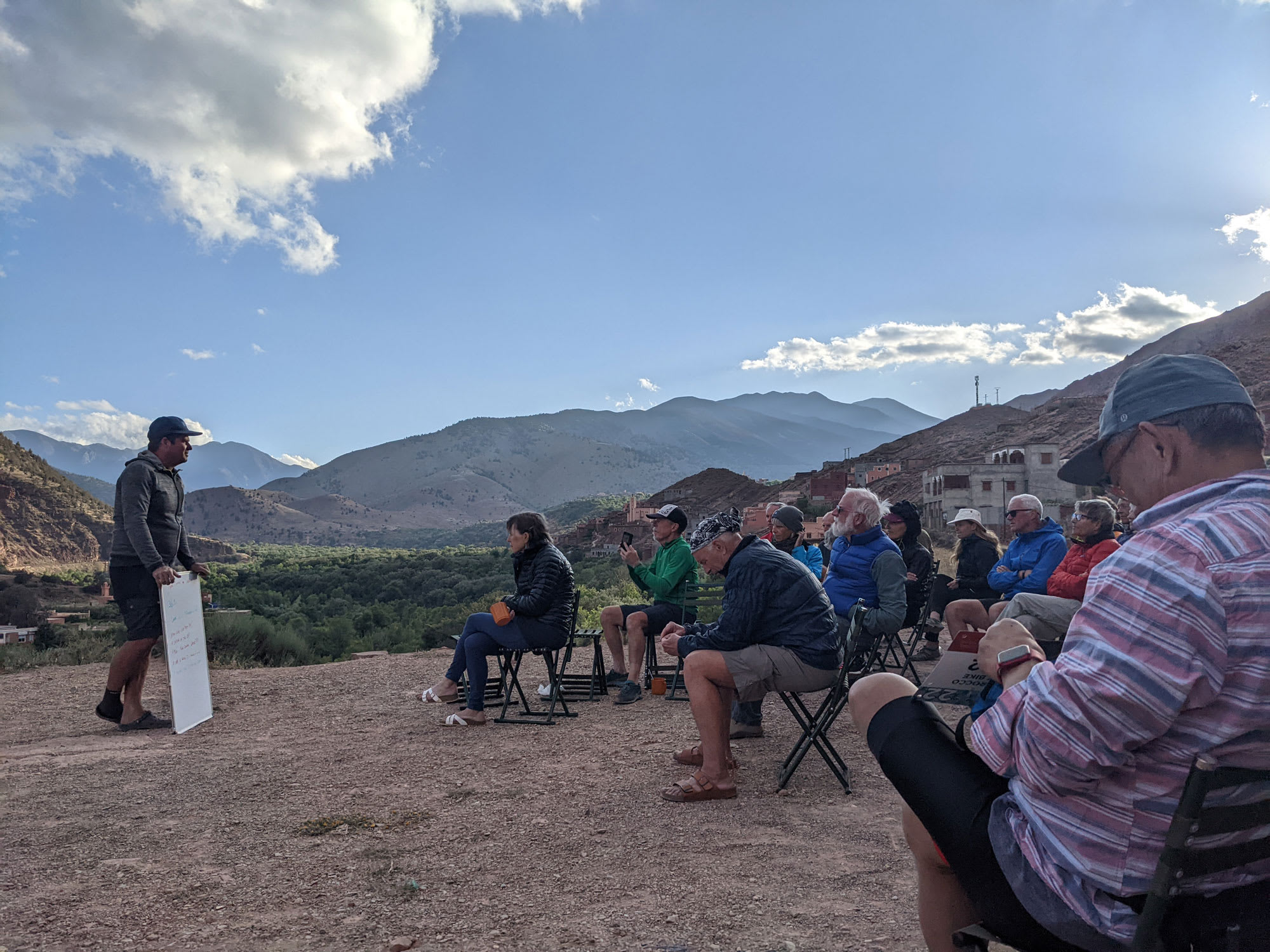 5.45PM – The briefing for the next day. Tour Leader Doug give everyone a brief oversight on what to expect on their next day of riding. From road conditions to must-see sights. Sometimes local tour guide Omar will also add in some of his own knowledge about what marvels lie ahead.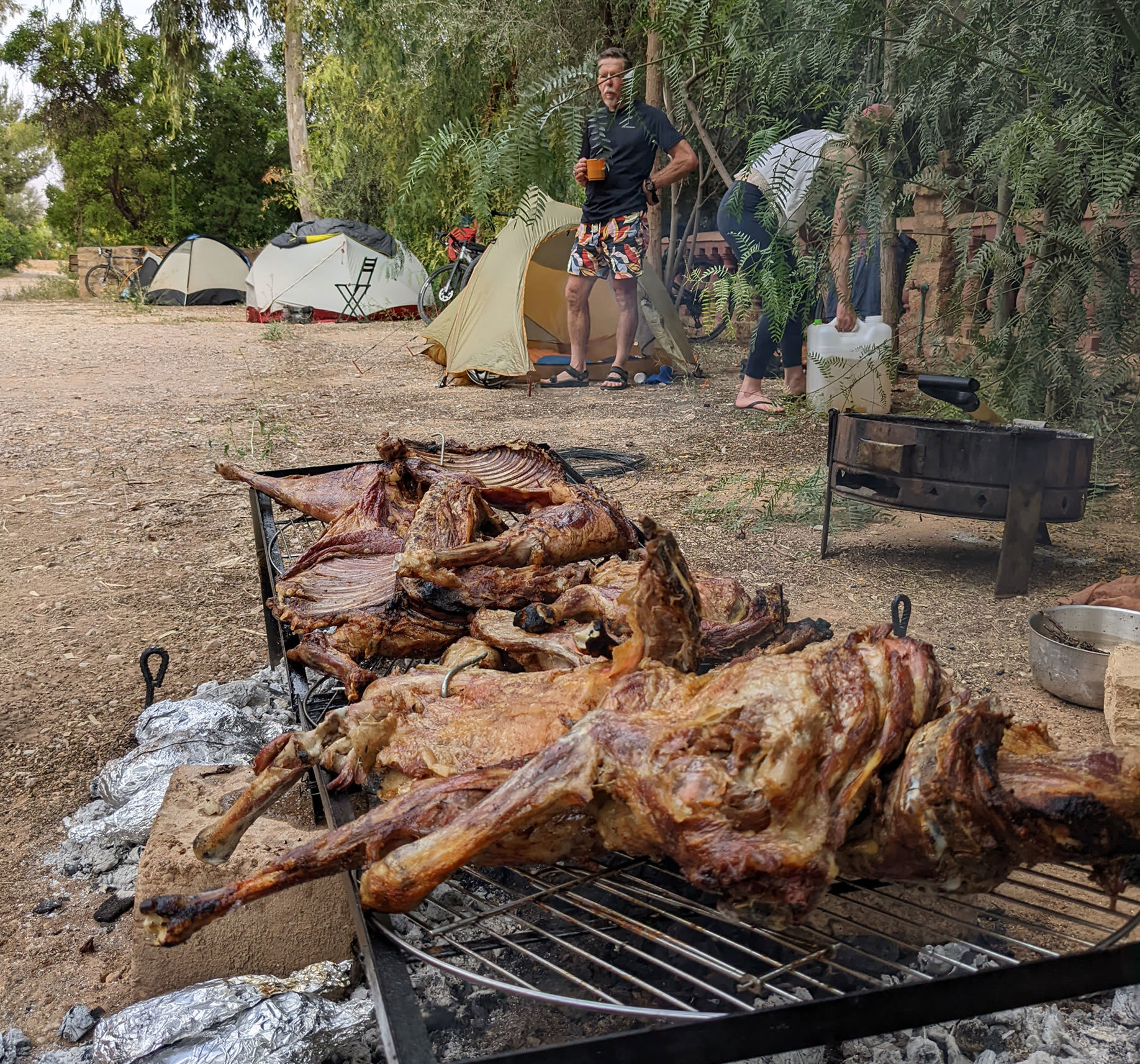 6PM – Dinner time! Sometimes the absolute highlight of the day – a combination of protein, carbs and vegetables. One serving each by the staff and then 'Open Kitchen' is called for those still hungry – normally everyone! There is always plenty of food – it is no mean feat preparing and cooking for over 30 people.
8PM – Time for bed! The temperature in the evening has varied immensely, if cold the bed usually calls us all earlier – but I would say most people are in their tents by 8pm and asleep by 9pm ready for the next day. 4G and WiFi are a hit and miss (mostly miss) so bringing a good book is probably my best tip of the whole tour.
Follow the rest of Stephen's adventures in Morocco on his tour diary blog.
RELATED
TOUR
Morocco: Kingdom of the West
Join us on this mystical cycling odyssey through Morocco – The Kingdom of the West. It is a country of mountains and beaches, souks and mosques...