Blog
REGISTER NOW
LOGIN
SIGN UP FOR OUR NEWSLETTER
Q & A with Cristiano Werneck: South American Epic Tour Leader
I was fortunate to travel in Peru and Bolivia with Cristiano back in 2017. I got to watch Cris navigate the daily challenges of our tour. He smiles a lot, shakes a lot of hands, makes small talk with police and border guards. He fluidly switches between Portuguese, Spanish and English and switches just as fluidly between the nuances and needs of a cycling group and the reality and rules in the places we travel through. Whenever there is scouting to be done anywhere in Latin America Cristiano is the person our Operations Manager sends.
For 2022, we will start our condensed COVID-era version of the South American Epic (announced back in November) with a section from Buenos Aires to Santiago – a route we have not used since 2011. So from his home base in Brazil, Cristiano went to check out the first 16 stages and on his return this week I sent him a few questions about what he found and what the cyclists are in for with this new / old route across South America.
>>Review the dates details and prices 
How did you first get involved with our tours in South America? How have things changed over the years for TDA in South America?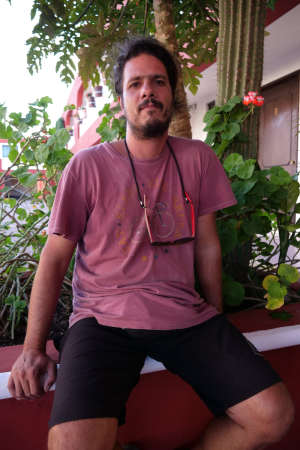 My first contact with a TDA tour was on the Brazilian leg of the Vuelta Sudamericana in 2009 which was also TDA's first tour in South America. Part of that tour went from Buenos Aires to Santiago. But when designing our current "South American Epic", we had to leave the east part of the continent out to avoid making a 5 and a half month tour even longer. But a lot has happened since 2009. The world is not the same and we are not the same, and at some point over the last couple of years it just made a lot of sense to try to run a special edition of the tour starting from Buenos Aires again. We feel like celebrating life and Argentina certainly feels like a good place to start a celebration.
Tell us about your trip? What do you think of the route?
I scouted 16 stages, from Buenos Aires to Uspallata, which is one stage after Mendoza. By the time I returned my little rental car in Buenos Aires, I had driven 6,000 km. I also ended up running 15 km and riding just over 100 km while checking bike paths. Those 16 stages add up to 1800 km of the cycling route, out of which 450 km are unpaved. That goes from hard packed smooth surfaces all the way to gravel and sand. The paved roads vary from perfectly smooth tarmac to some rare paving stones to potholes on the asphalt. We will ride on larger highways here and there and we ride on some very remote roads with very little traffic. Because the beginning of the route follows the Parana River and the river is used for cargo transportation, we do occasionally end up on a road with lots of trucks but then you disappear on a super quiet road for the rest of the day.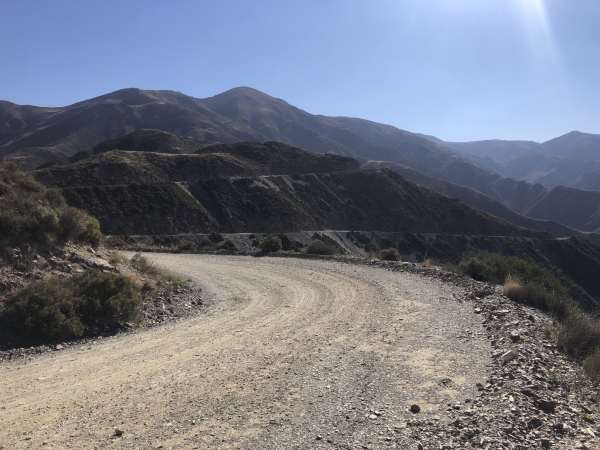 We wanted to be able to celebrate it properly, so although we do ride through a lot of nature, we also go through Argentina's four largest cities.
We wanted to be able to celebrate it properly, so although we do ride through a lot of nature, we also go through Argentina's four largest cities. I was happy to see how Buenos Aires and Rosario have invested in cycling infrastructure and to see Cordoba and Mendoza starting to shift their mentality in that direction as well. But above it all, I was happy to see the country celebrating life. Parks are booming, everyone is out skating, roller blading, jogging, kite surfing, cycling, doing yoga and meditation. Wine tasting is full on, museums are full, and although "siesta" time is still the same and sometimes it can be hard to get even a snack in the afternoon, you can see people are now using that free time to go picnicking with their families or going on an MTB ride.
Has anything changed to the route or schedule because of what you found?
I ended up adding a day to the tour. The tour will now start one day earlier on Sunday October 2 and be able to take advantage of the quieter weekend traffic leaving Buenos Aires. This extra day has allowed us to break up some longer stages between Buenos Aires and the central Argentinian city of Cordoba.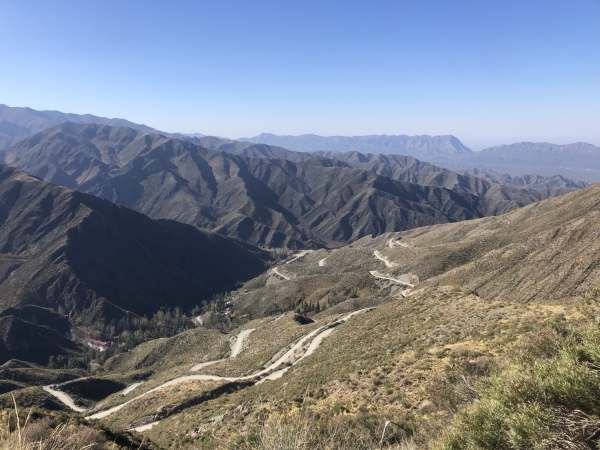 What type of cyclist would enjoy this route? How would you describe the natural environment, scenery and terrain? 
People who like both a downtown area and a campfire with friends, these people will love it.
I think that people who want to celebrate the reopening, and being able to travel again and just being alive and healthy will enjoy this ride. People who like history will enjoy it even more. People who like exploring cities, more. People who like to bike in and out of big cities, even more. People who like both a downtown area and a campfire with friends, these people will love it. People who like going fast on a smooth road but can also appreciate the quietness and the beauty of going off those roads and enjoy the silence and sometimes the dust and the gravel, these people will have lots of fun. And then, those who on top of it all also enjoy bonding with new fellow cyclists and also mingling with locals and other tourists while exploring great food and world-famous wine, those should certainly not miss it. 
So the route research is now nearing completion and the registered riders will be receiving the GPS tracks for all the stages of the tour in the weeks before the start. Some spaces are still available if you are considering joining Cristiano and the 30 or so cyclists already registered.
RELATED
TOUR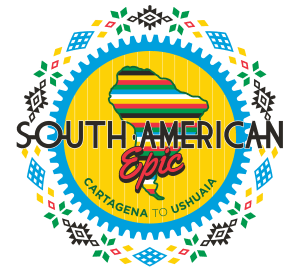 South American Epic
This challenging expedition offers you the best opportunity to explore the vastness and diversity of South America by bike. In keeping with the TDA...