Blog
REGISTER NOW
LOGIN
SIGN UP FOR OUR NEWSLETTER
The Irresistible Charm of Corsica
Henry Gold has been cycling alongside the participants of the 2022 Viva Italia. He is currently cycling in Sicily but sent this report on the island of Corsica.
Pasta and macaroni, the hotter the better.
Corsican Proverb
Yesterday, in light drizzle, one by one, we cycled to the end of our eight-day sojourn in a land the ancient Greeks called Kalliste – 'the most beautiful.' A certain famous Greek writer by the name Homer described the place around three thousand years ago as follows: "excellent harbour, closed in all sides by an unbroken ring of precipitous cliffs, with two bold headlands facing each other at the mouth so as to leave only a narrow channel between."
Today this place is called Bonifacio and is the southernmost tip of Kalliste, now known as Corsica, and better known not for its rugged beauty, translucent water, or white beaches, but rather as the birthplace for its famous (or to some/many infamous) son – a man born Napoleone Buonaparte as his family had Genoese roots – which for political reason he changed to Napoleon Bonaparte.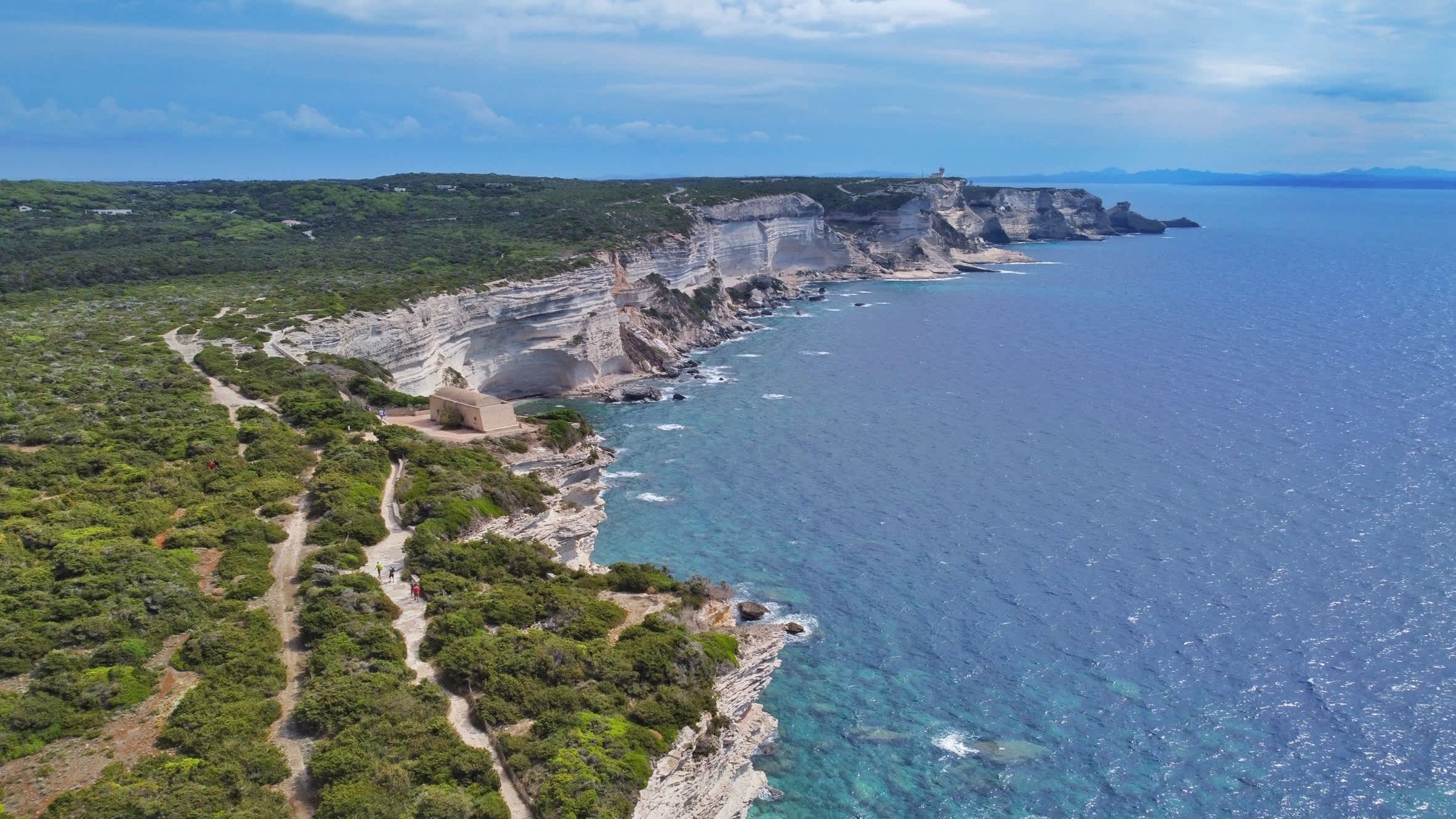 Bonifacio, besides being an excellent harbour, nowadays is full of small and large yachts and boats that come here to spend time on a dazzling narrow peninsula of white limestone and walk the haute ville. The 'ville' of narrow streets are filled with boutiques, restaurants, bars and coffee shops to satisfy the desires of a couple or more millions of tourists that visit Corsica each year and many make it all the way to Bonifacio.
Ironically Napoleon seems to have a different opinion of his native land. While in exiles in St. Helena he reportedly said the following "M. de Choisel once said that if Corsica could be pushed under the sea with a trident it should be done. He was quite right. It is nothing but an excrescence." Some Corsicans would likely feel the same about Napoleon, even though his name now brings many a Euro to the businesses in his hometown and the capital city of Corsica, Ajaccio.
Putting opportunism aside after cycling much up and the same amount down from the northeast of the island to the west coast and then again even more up and down south to reach Bonifacio, the riders on Viva Italia probably now think of Corsica the way the ancient Greeks thought of as Seirenoussai – meaning a place of the Sirens – the sirens mentioned in Homer's Odyssey. The otherworldly Sirens and their irresistible charm.
It is this irresistible charm that will now linger in our memories forever and ever and will call us back here to come enjoy its jagged beauty, its tasty wine, appetizing cheeses and local specialties and much more. To quote another Corsican proverb, "there is no substitute for experience."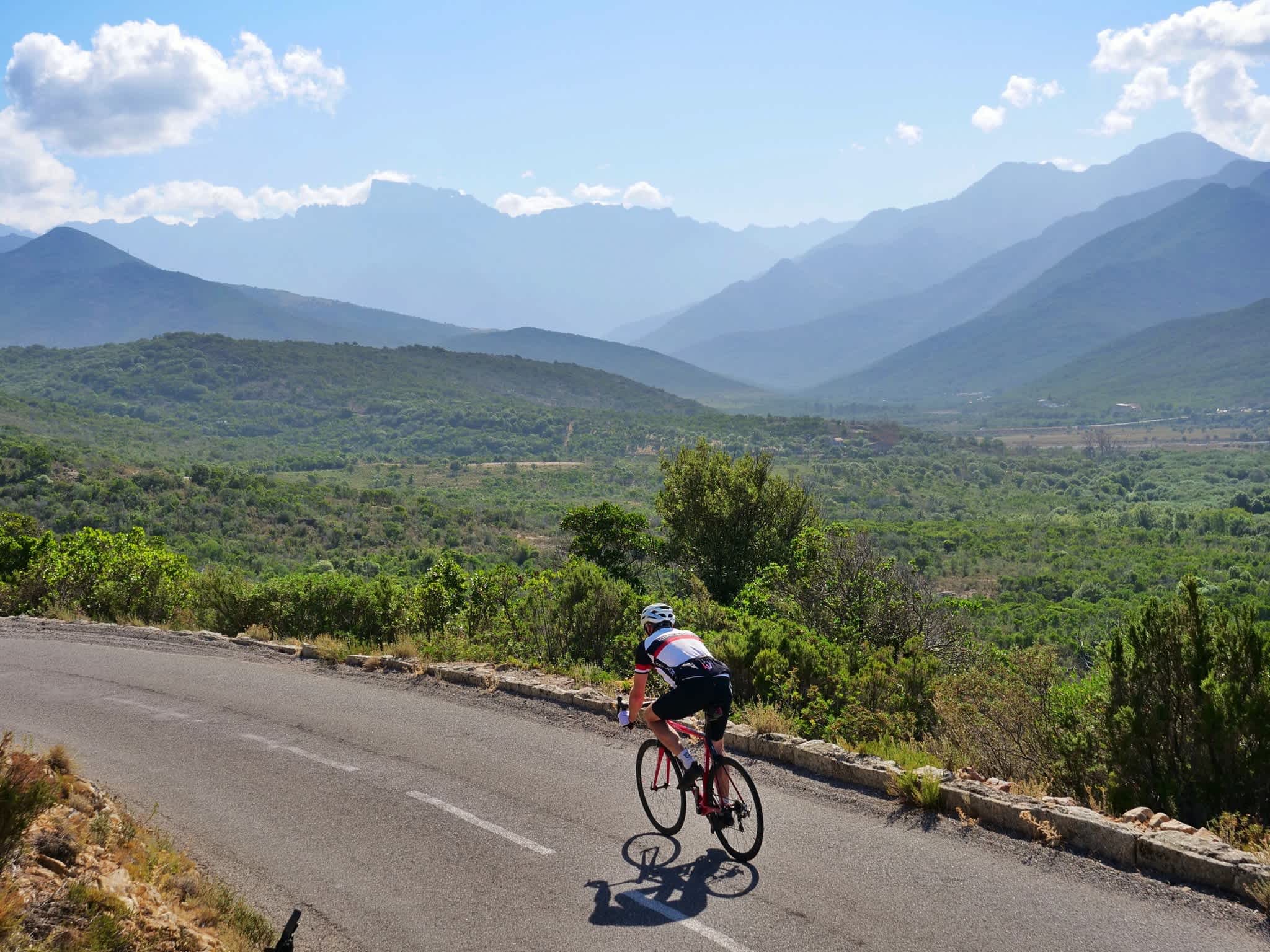 RELATED
TOUR
Viva Italia
It has been said that all roads lead to Rome and the Viva Italia cycling tour is simply more proof that this may indeed be the case. Participants will...