Blog
REGISTER NOW
LOGIN
SIGN UP FOR OUR NEWSLETTER
Stories From The Road
Nicholas Coe is the Content Creator for the 2022 South American Epic Cycling Expedition. In this report, he looks back at first days of cycling in Argentina.
Every journey contains the seeds for many stories. Here are 3 that germinated during the early days of the 2022 South American Epic Cycling Expedition.
Soltando – Amarras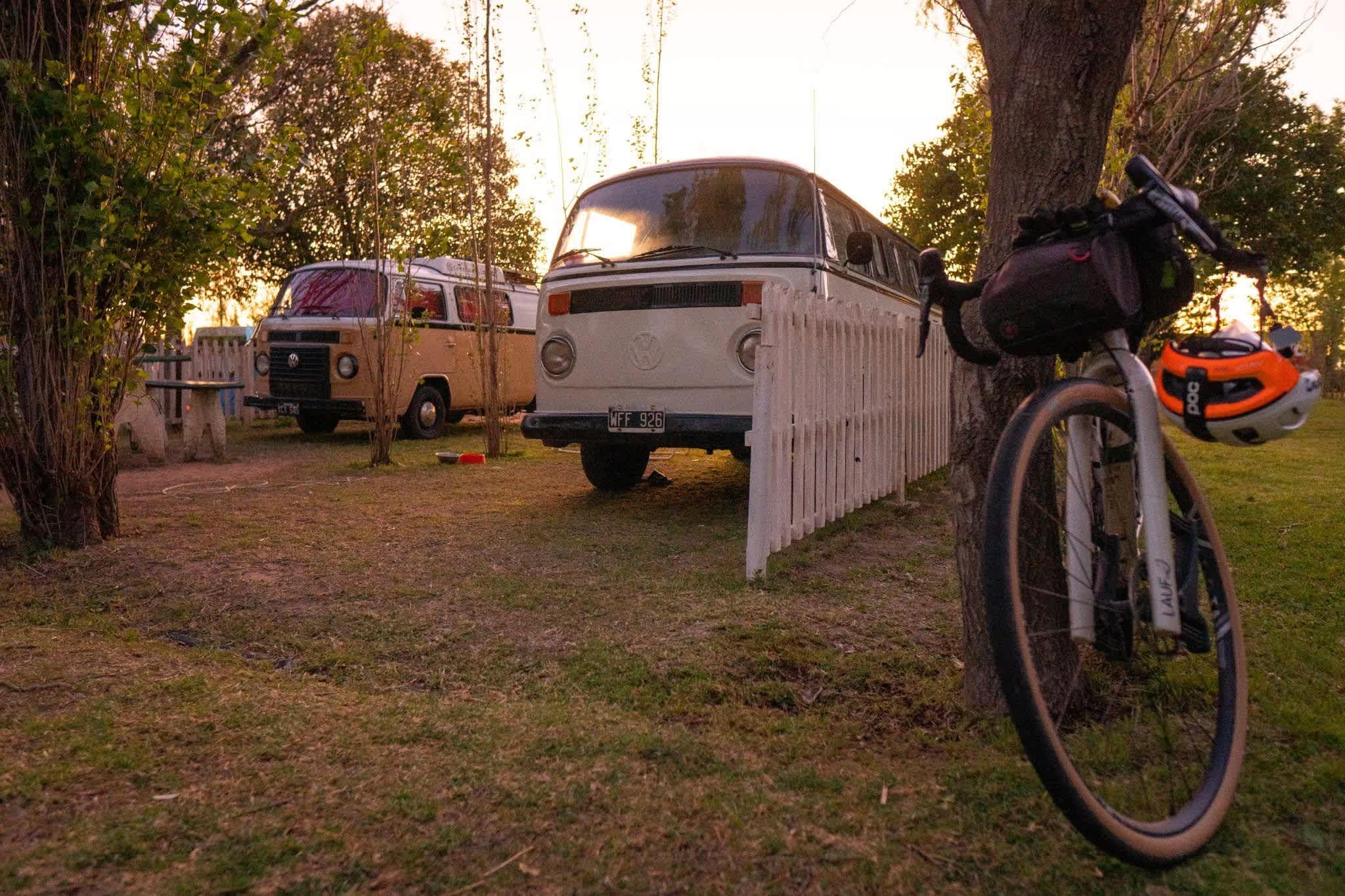 On the expedition's sixth camping night, we stayed in Villa Maria – a small farm town in central Argentina known to be the centre of agricultural production. When arriving at our campground, we were greeted by an overwhelming amount of 1970 VW buses! We thought there might be a convention at this campground. And we guessed correctly. Over twenty unique motorhomes gathered here, and we were camped in the middle of it. A few riders and I walked around like it was a museum. One of the buses caught our eye.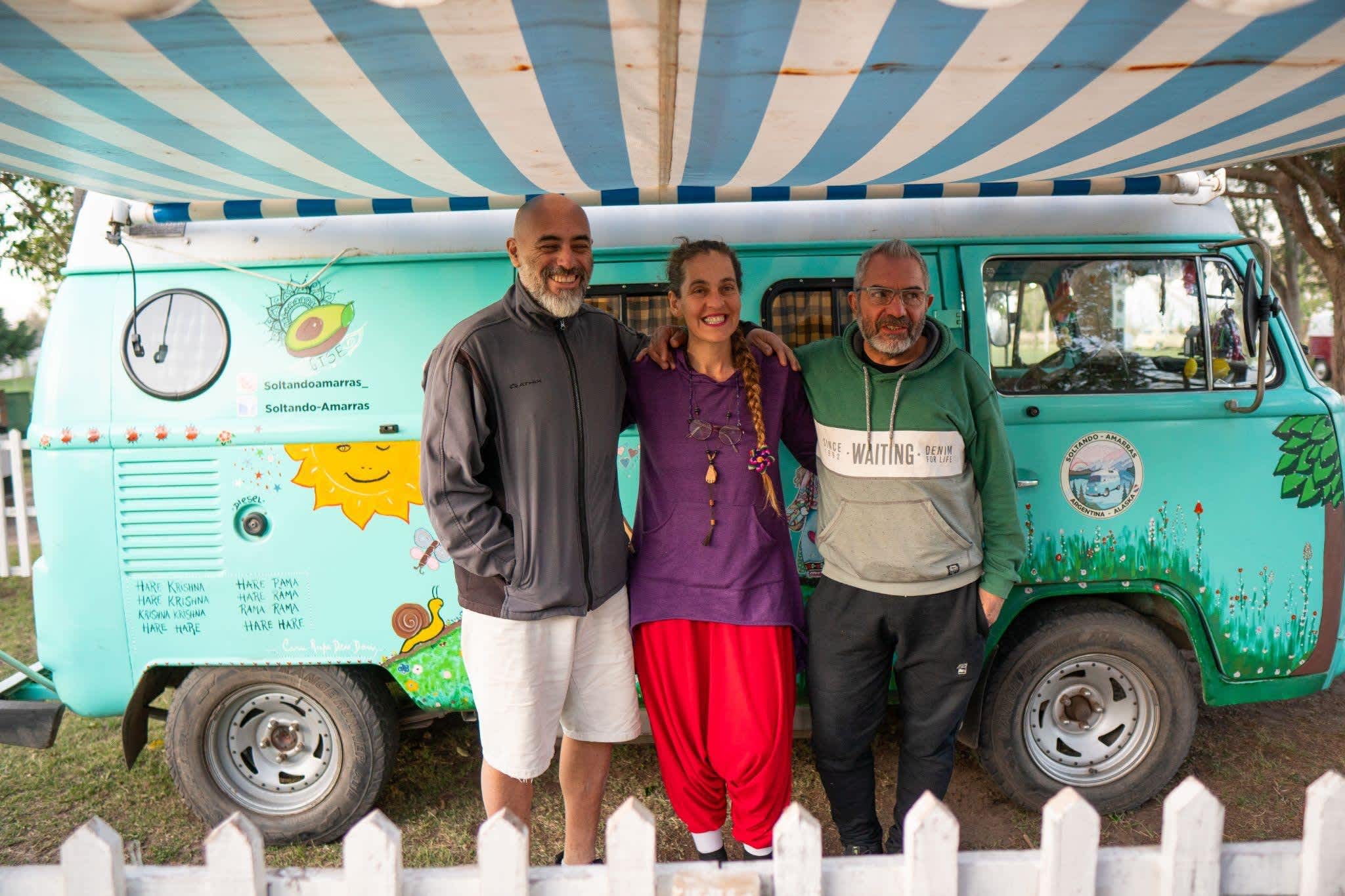 It was an aqua, turquoise bus, decorated with personal paintings of flowers and stickers. It had a pop-up roof and a beautiful interior design (they had the sliding doors open). After some encouragement, we went to say hi to the owners. A couple, Carolina and Carlos were drinking tea inside with a friend and had the most welcoming smiles I have ever seen. They were so happy to share their story with others. It started a few years ago when they drove from Ushuaia to Alaska – the full length of South and North America combined. Imagine, the South American Epic combined with the North American Epic!
Their stories can be seen on Instagram, Facebook and YouTube. There are lots of adventures, mechanic problem solving (if you know anything about VW buses, this is hilariously common) and stories. The couple gave us some personal stickers as well, which live on our water bottles now. Carolina and Carlos are from Buenos Aires and reside there currently. The trip is done, but they are keeping the van and love going on weekend trips and meet-ups like this one with the VW community.
Difunta Correa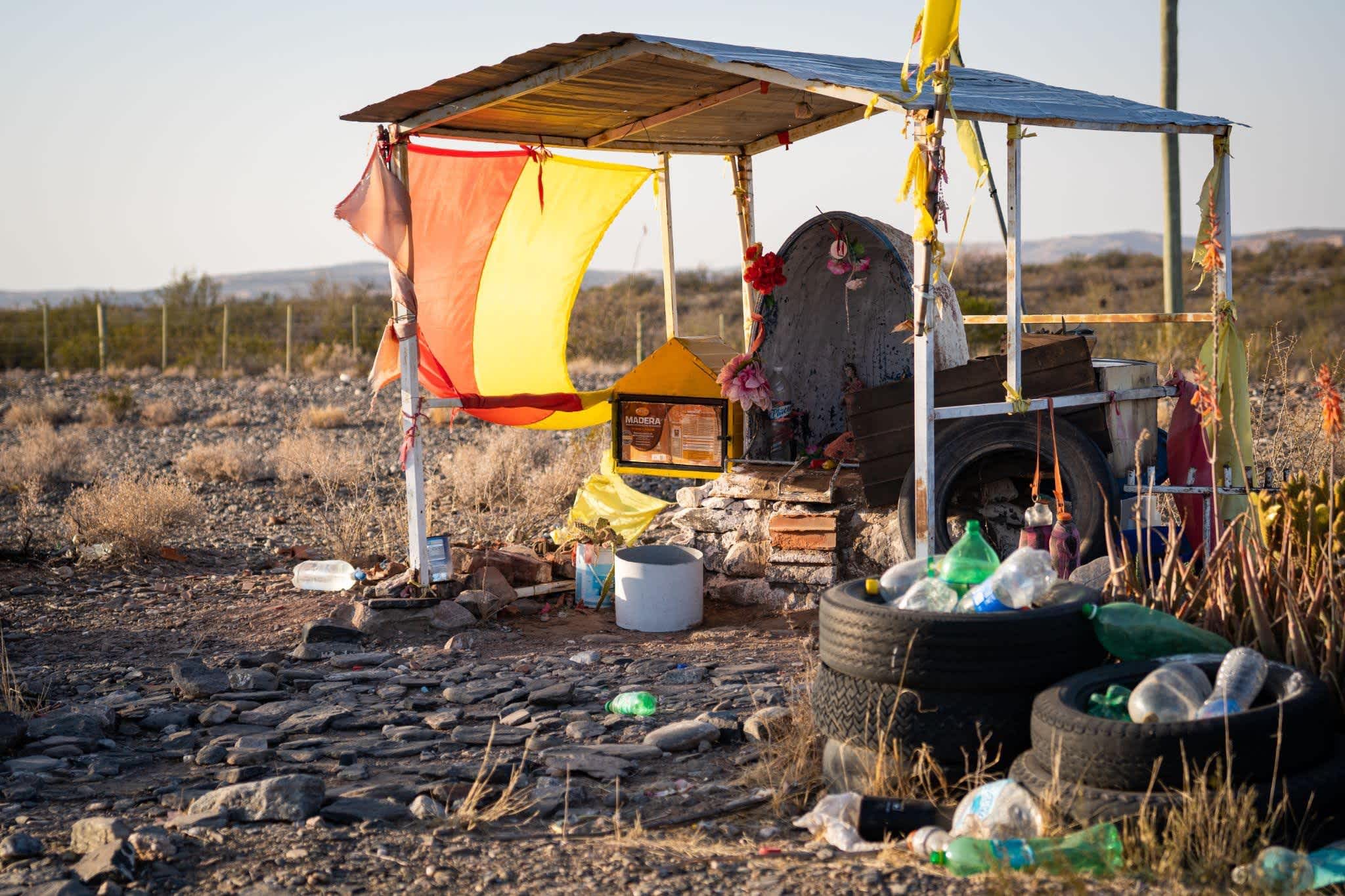 On most days on the road, the riders pass by little structures on the side of the road. They are surrounded by bottles of water and decorations. Our own staffer, Juan Farias, educated us on the story behind them. Juan is native to Argentina and was a history teacher here as well. The story revolves around a semi-pagan saint in folk-religion, Correa. It is said that during the revolution in the 19th century, she was walking across the country to find her husband who was involved in the fighting. She was traveling with her baby and during her travels, she died of dehydration. However, it is thought that the baby nursed itself for two days on his deceased mother, until it was found by others.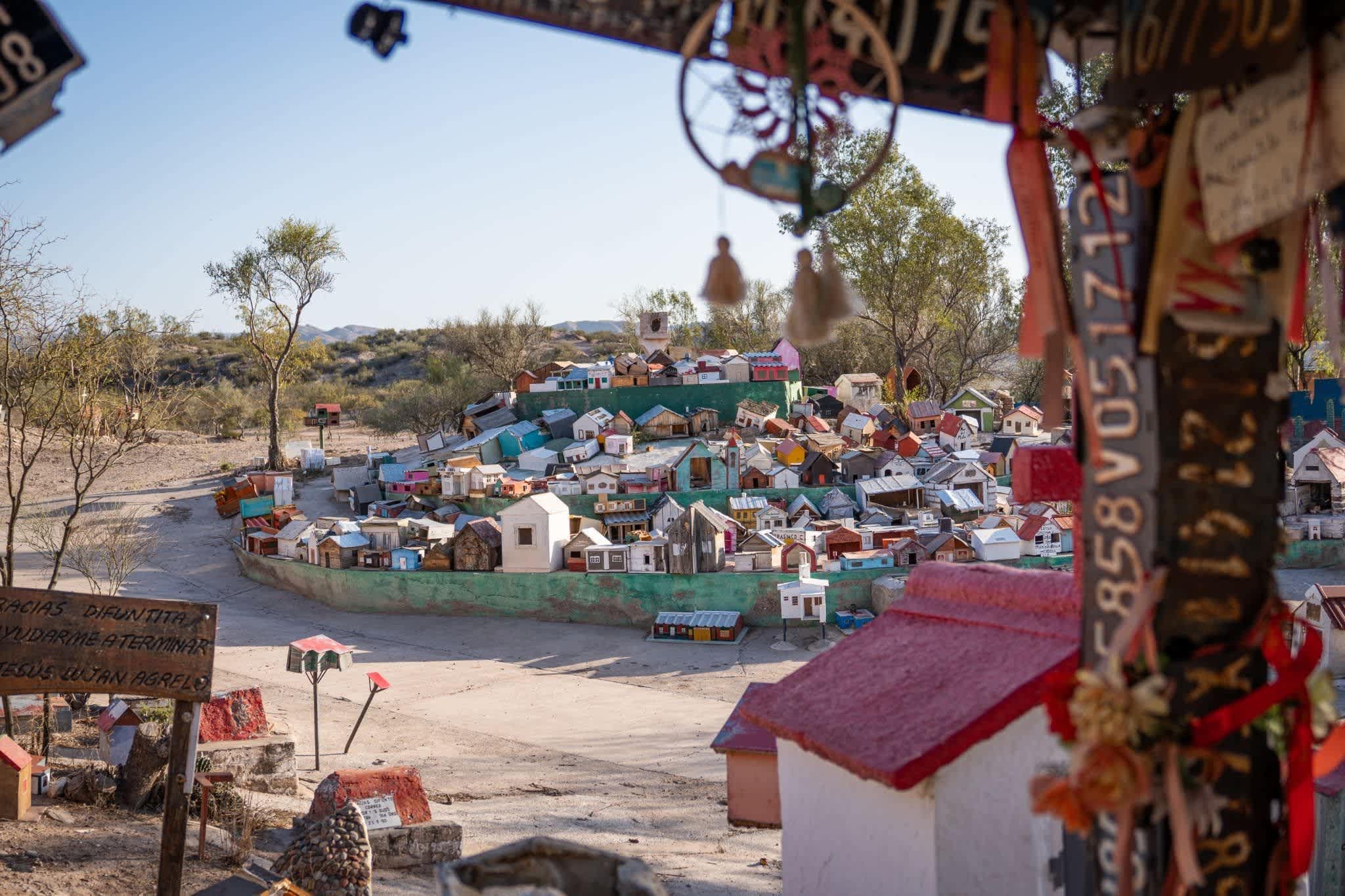 We cycle by many, many shrines along the roads dedicated to her. In the town of Vallecito, just outside of San Juan, the mother's bones are buried making it a huge religious destination that brings many people from all over Argentina together. Difunta Correa is an interesting story that parallels ours as we pass through central Argentina. It is a story to us, but also a large part of many people's beliefs in this part of the world.
Bermejo – Anniversary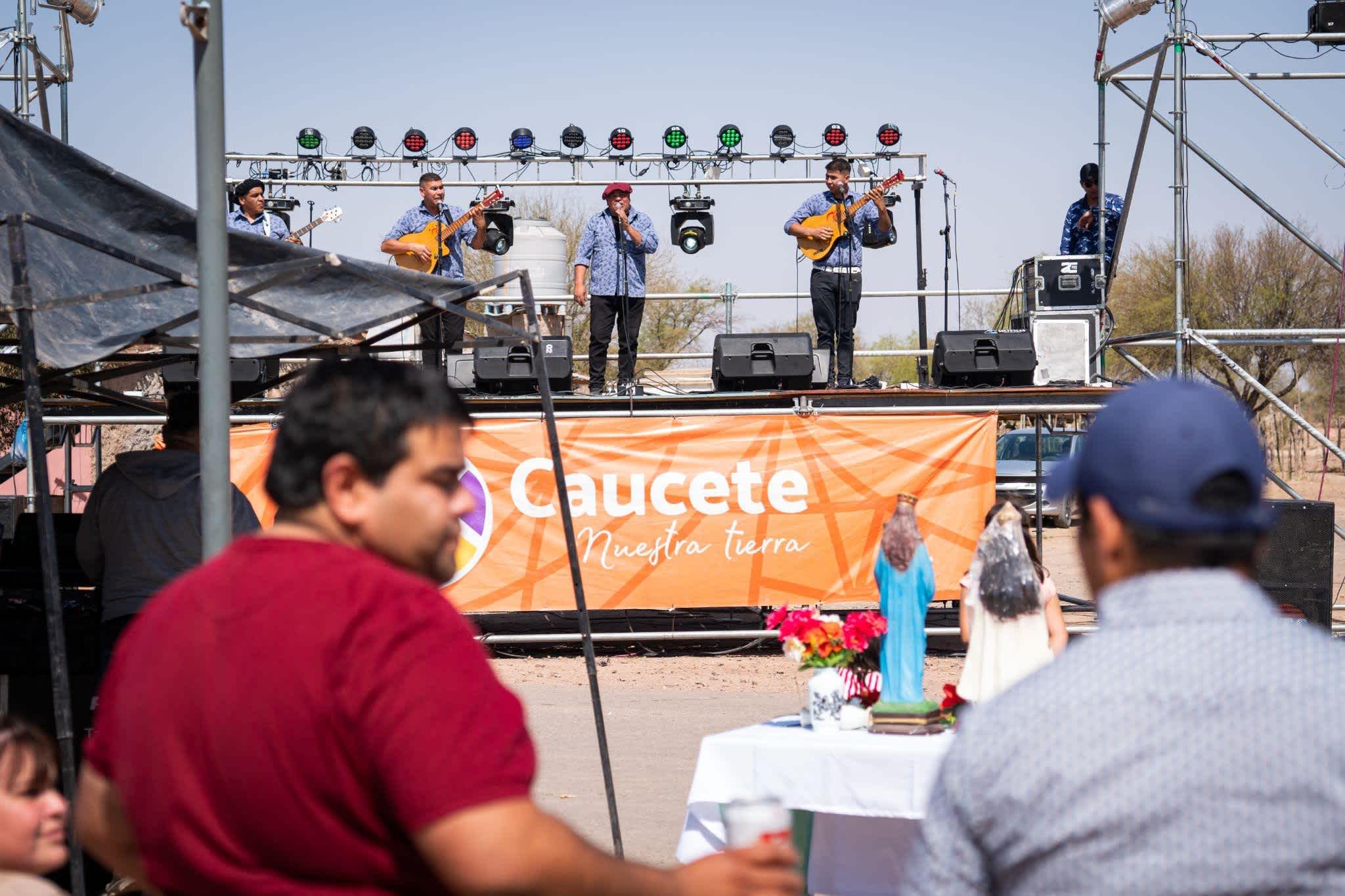 Another parallel story we have had along our path is from the tiny town of Bermejo. The county has a population of twenty thousand, but it felt much smaller. When we arrived at camp in town, coincidentally, it was the town's 137th anniversary. I have never been in a place that celebrates a random number like that – or maybe it was just random to me. Anyways, we were blessed with live music, ice cream, and friendly locals wishing us all the best on our journey.
RELATED
TOUR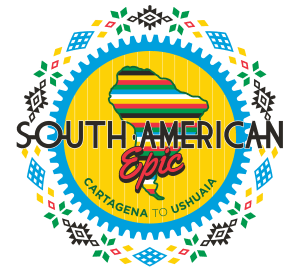 South American Epic
This challenging expedition offers you the best opportunity to explore the vastness and diversity of South America by bike. In keeping with the TDA...