Blog
REGISTER NOW
LOGIN
SIGN UP FOR OUR NEWSLETTER
Self Care On Cycling Expeditions
Nicholas Coe is the Content Creator for the 2022 South American Epic Cycling Expedition. He sends this report from Patagonia.
On TDA Global Cycling expeditions, your body goes through a lot. Cycling one hundred kilometres and more every day while sleeping in a tent is not an easy day in the park!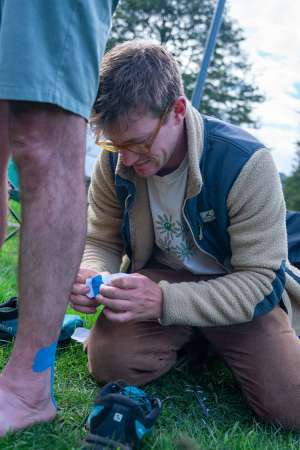 Everyone has their own way of coping with this stress. One rider, Maggie, leads yoga stretches almost every afternoon in camp. These are for anyone who wants to join in. Others stretch alone and on their own time. Our doctor, Harrison, has introduced a new taping method using 'blue tape'. For those with consistent aching muscle pains, this tape adds a little extra stabilizing. Rest days on camping expeditions are treasured for the opportunities for self care. They are a different kind of resting. Everyone's schedules are planned around a rest day and what they'll be like.
What do we do on rest days? Well basically anything. Rest days allow us to be tourists. Sure, you can relax and get a message, but there's a new world waiting to be explored. We can fully engulf ourselves in a new culture. Instead of being on the move constantly and biking right through places, we can be in a place for more than 24 hours – and discover what the location holds!
When speaking to riders about our rest days, one day has stood out from the others – Pucon. This small tourist town in the middle of Chile stole everyone's heart. We fell in love with it for its beauty and culture. Set on a lake overlooked by a gigantic snowy volcano, it might've been one of the most beautiful towns we will ever see.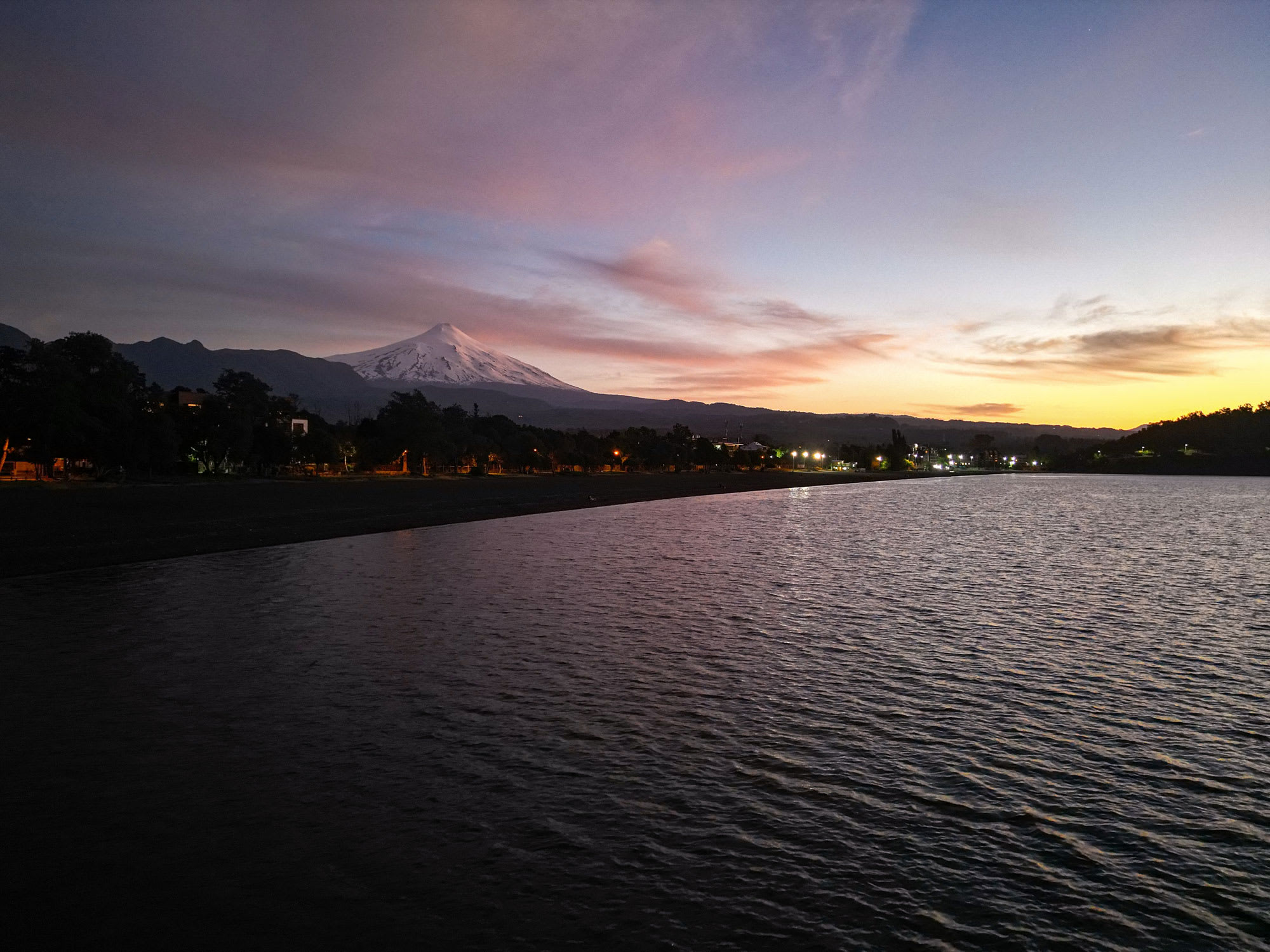 The economy revolves around the outdoor industry. Let's just say we did not 'rest' here. Riders hired guides and climbed the volcano. Others went white water rafting. Adrenaline seekers are in heaven here. There were thoughts about going mountain biking or renting backcountry skis as well. We wouldn't have known about Pucon without stopping there for a day. My point is that being a tourist and not cycling everyday is a different form of self care. One could say it's giving yourself a mental break from cycling.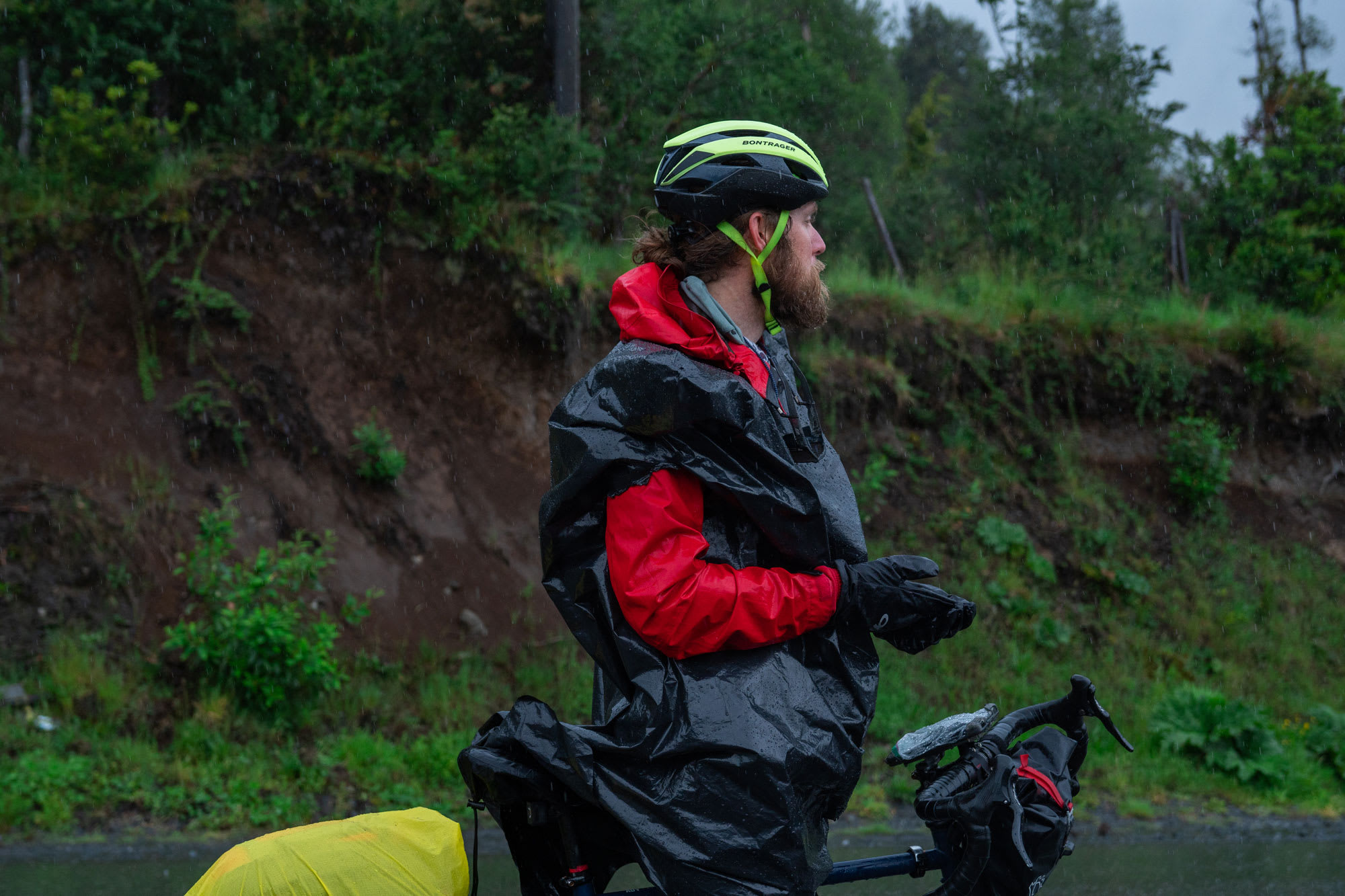 Dealing with rain is a new obstacle we have faced in Patagonia. From not seeing rain for a month to dealing with rain almost every day is the biggest challenge for the group. How do we deal with this? The rain wear comes out. In any form possible. We all have rain jackets that are breathable for cycling and have a cheap poncho for in camp. One key factor in the rain is keeping your feet dry. I've seen riders with specialized cycling shoe covers and have seen others put their feet into plastic bags and then into their riding shoes. Whatever works!
RELATED
TOUR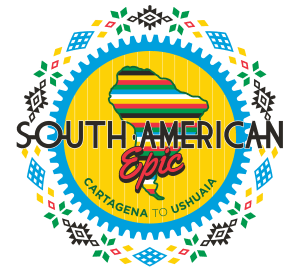 South American Epic
This challenging expedition offers you the best opportunity to explore the vastness and diversity of South America by bike. In keeping with the TDA...