Blog
REGISTER NOW
LOGIN
SIGN UP FOR OUR NEWSLETTER
Cycling Italy: A Vicarious Viva Italia Experience in 2 Parts [VIDEO]
I have not spent much time in Italy so while watching these videos I had one of those vicarious experiences where the scenes really drew me in and I imagined myself in those places, struggling up some of those hills. What more could you want in a video?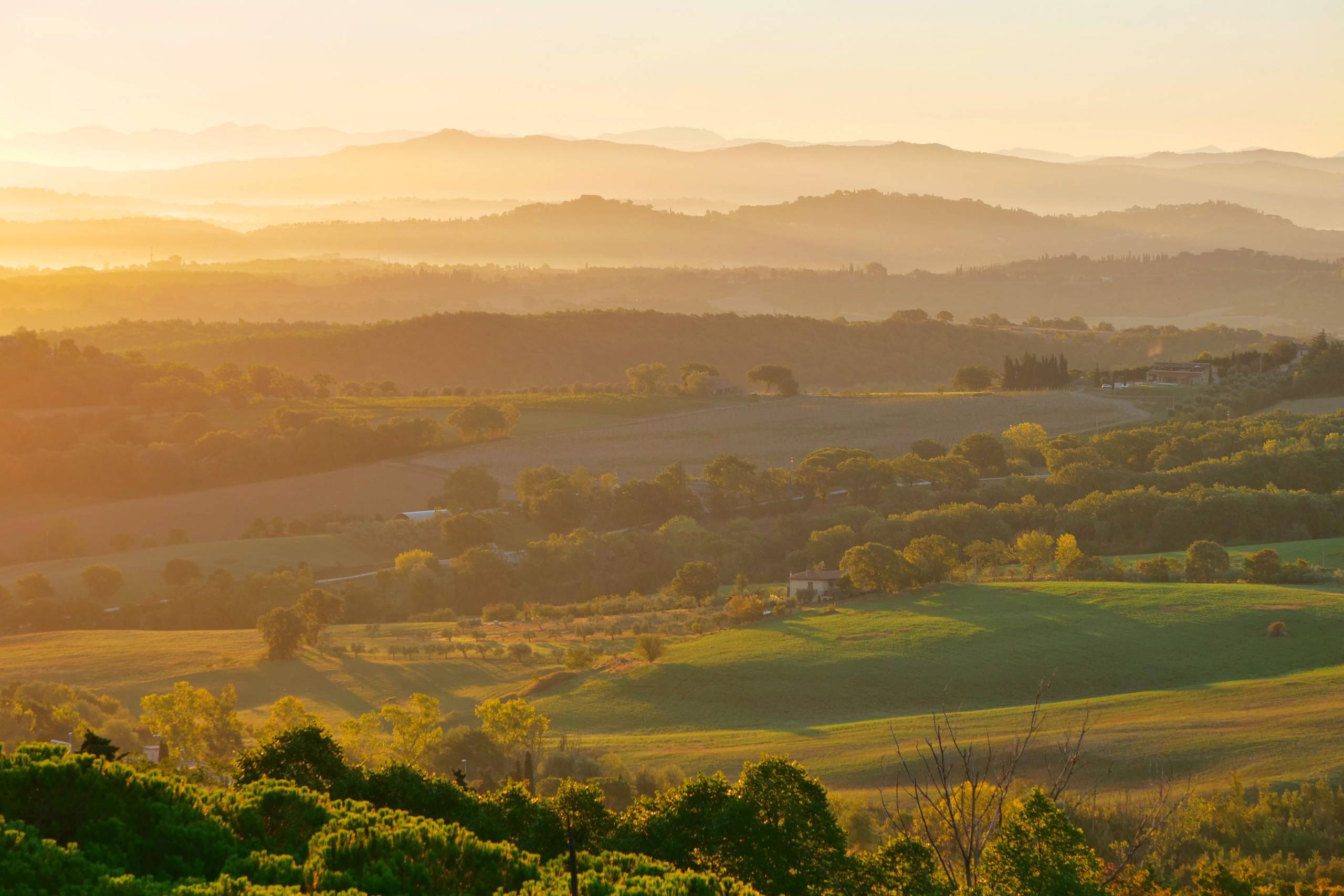 What stands out to me about the Viva Italia videos is the orange glow that permeates these scenes. Italy is blessed with some incredible natural and man-made scenery – towns clustered along hillsides, sunsets and sunrises that seem to hit you differently. You could argue that TDA Global Cycling does things a bit backwards. Italy is one of the original cycle touring destinations, for good reason, and remains one of the world most popular places for bicycle tourists. We had been running cycling tours for about 15 years before finally creating this tour of Italy and, boy, are we glad we did! While it may not hold the intrigue and adventure of crossing Africa or South America, what it has in bucket loads is beauty and charm.
As a Canadian participant noted in the video, "When you think of Italy [you think of] cars, fashion, beauty, the arts. The country is just an amazing country and of course that was just the beginning." What a true statement that is because these riders were not just regular tourists simply soaking up the warmth and the history. These are the cyclists that struggled up the hills, sweated through the midday heat, and pedalled around a portion of the country unlike what 99% of tourists would ever consider visiting. And in that way, they got to see more than the beauty and the charm and hopefully found some deeper more meaningful things along the way.
Below are the videos for you to enjoy. Registration for the 2024 Viva Italia is now open.
Part 1 – Rome to Cagliari
"My first day… struggle, fatigue, pain… having said that it's just wonderful seeing the classic Italian terrain."
The riders set off from Rome early in the morning and headed north through historic towns and olive groves in Tuscany. They took a ferry to Corsica where they pedalled across deserts, along coastlines and through spectacular granite mountains. Another short ferry delivered them to Sardinia, an island littered with mysterious, sculpted rocks, medieval churches and vast cork oak and pine forests.
Part 2 – Palermo to Rome
"Now…the draw of going back to Rome. Much of our ride will be along the coast. I've come to appreciate how hilly and mountainous Italy is, which hugely explains its beauty, its challenge."
Arriving from Sardinia, the cyclists spun along Sicily's northern coast before they turned inland and headed southeast through Sicily's timeless and rustic interior. After they rode in the shadow of Europe's most active volcano, Mt Etna, to Messina they hopped aboard a ferry back to the Italian mainland. The cyclists entered the region of Calabria and followed the coastline north, passing through numerous small fishing villages, their waters filled with ancient shipwrecks, their histories replete with legends and tall tales.
The ride continued north and reached the legendary Amalfi Coast for their final rest day, with its colourful houses delicately perched along sheer cliffs that plunge down into the turquoise sea. Then the journey came to a close as the riders pulled up in front of Rome's immortal Colosseum.
A special thanks to Coby Werlin (www.cobywerlin.com) for completing this video series. He was also our Content Creator for the North American Epic, The Odyssey and the Pub Ride among others. You can see more of his videos and all our tour videos on our YouTube channel: youtube.com/@tdacycling
RELATED
TOUR
Viva Italia
It has been said that all roads lead to Rome and the Viva Italia cycling tour is simply more proof that this may indeed be the case. Participants will...