Blog
REGISTER NOW
LOGIN
SIGN UP FOR OUR NEWSLETTER
Discovering Busan on the Journey To The East
If you decide to join a TDA tour, you are bound to be surprised. Even I, who have been on many of our adventures, discover things on each new tour that surprise me. Perhaps that shouldn't be the case but there are inevitably revelations, mainly due to my ignorance. Take, for instance, our final stop in Korea, the city of Busan. Before I arrived here, all I knew was that this was the 2nd largest city in South Korea.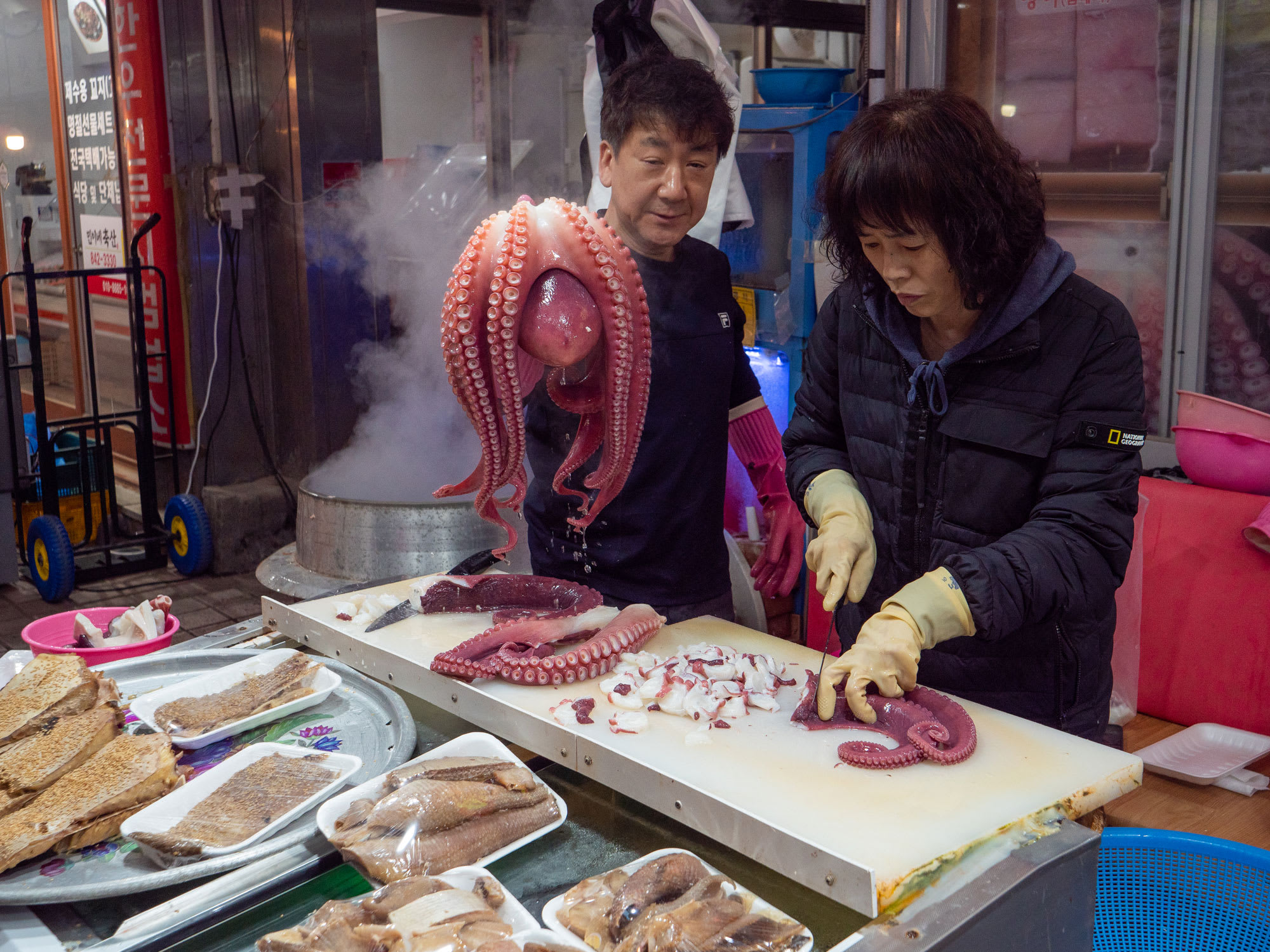 Twenty four hours after pulling in, I can tell you that this is a phenomenal city of over three million people and there are probably about the same number of containers being loaded and unloaded at its vast port. And if that doesn't impress you, then take a walk to the fish market. Like me you will come across sea creatures you have never seen before in your life. If you happen to be hungry, you can walk into one of the myriad little stalls and have anything you have seen at the market prepared for you right in front of your eyes.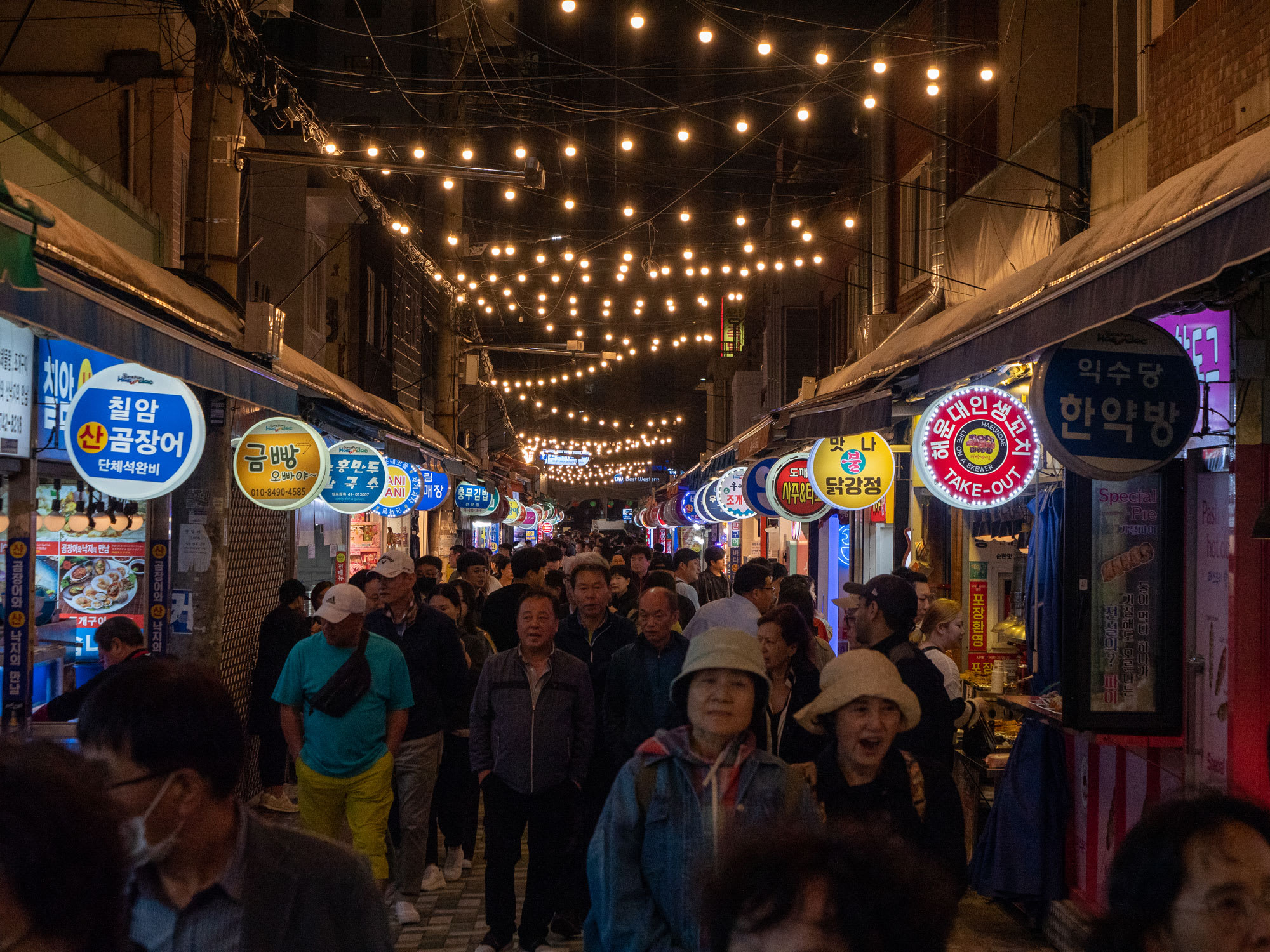 After checking out the market I decided to take a walk uphill. Oh, I forgot to mention, the whole city is surrounded by a range of hills or rather mountains, so if you want to see the scope of this large metropolis and the incredible number of high-rises you can just head up and a panorama in all directions will open in front of you.
The truth is I didn't go there for the views. I wanted to see an area, Gamcheon Culture Village,  that used to be a slum not long ago and is now a tourist attraction. How did this happen? Lonely Planet notes that, "This historically rich, mountainside slum became a tourist destination after an arty makeover in 2009, when students decided to brighten up the neighbourhood with clever touches up the stairs, down the lanes and around the corners. Today it's a colourful, quirky community of Lego-shaped homes, cafes and galleries."
I can tell you, that I have seen many other slums around the world that could use, not only an arty makeover by students, but also some investments in public space like those the South Korean government seems to making all around the country. This is very visible when you cycle across Korea as we have done – beautiful well-kept parks, exercise equipment, cycling and walking paths, outdoor art, flowers – all of it clean and tidy. One can only admire the results.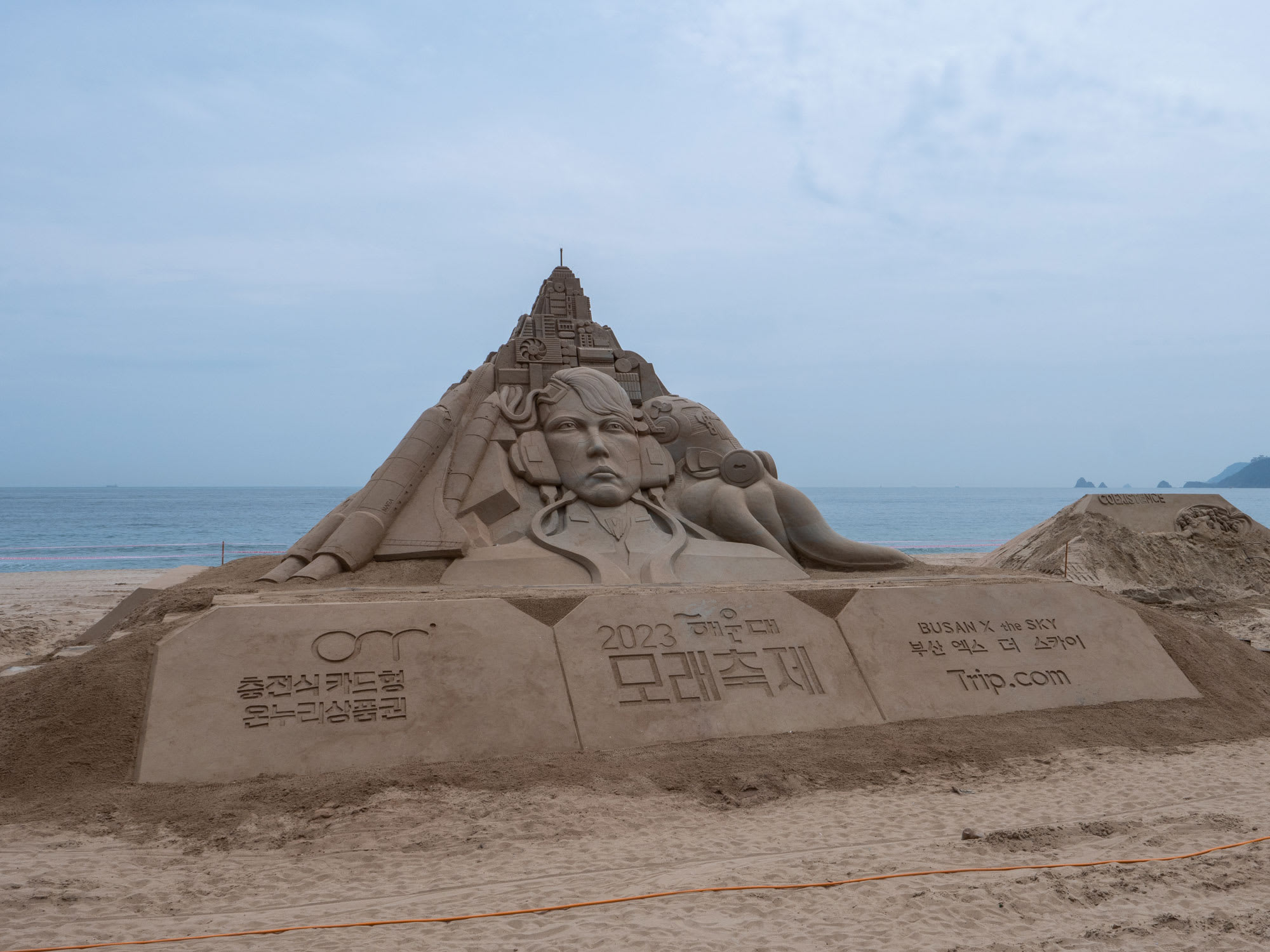 Our hotel happens to be three minutes from Busan's famous Haeundae Beach. Next week the city hosts the 2023 Sand Festival here and the artists were already at work. In fact, we were lucky enough to glimpse some masterpieces a couple of days ago as we cycled by on the way into Busan. I also learned that the city hosts one of the biggest film festivals in Asia. In fact, the fish market, Haeundae Beach and various other locations have been used in such famous films as the Black Panther and the Zombie apocalypse thriller, Train to Busan.
So, if you are like me and have not heard much about Busan, I can now assure you that in the future you will hear much more, for one simple reason. Busan will be holding the 2030 Expo and the city is already proudly posting the announcement that it is ready – already!
RELATED
TOUR
Journey to the East
While Korea and Japan are close neighbors, their lands and cultures are completely their own, and cycling across these countries one after the other...