Blog
REGISTER NOW
LOGIN
SIGN UP FOR OUR NEWSLETTER
Out of San José and Into The Jungle on The Ruta Maya
Becky Timbers is the Content Creator on the 2023 Ruta Maya. She sends this report from the tour's first rest day in La Fortuna, Costa Rica.
San José is a bustling metropolis located almost smack dab in the middle of Costa Rica. Like most Central American cities, there's a lot going on: cars and taxis zooming left and right, rich aromas wafting from street vendor stands, masses of people walking to and from their daily activities, and sounds emanating from every dimension. The busy city centre was a bit overwhelming to say the least, especially since I had just arrived from the United States where my day-to-day life revolves around the quiet comfort of my converted camper van.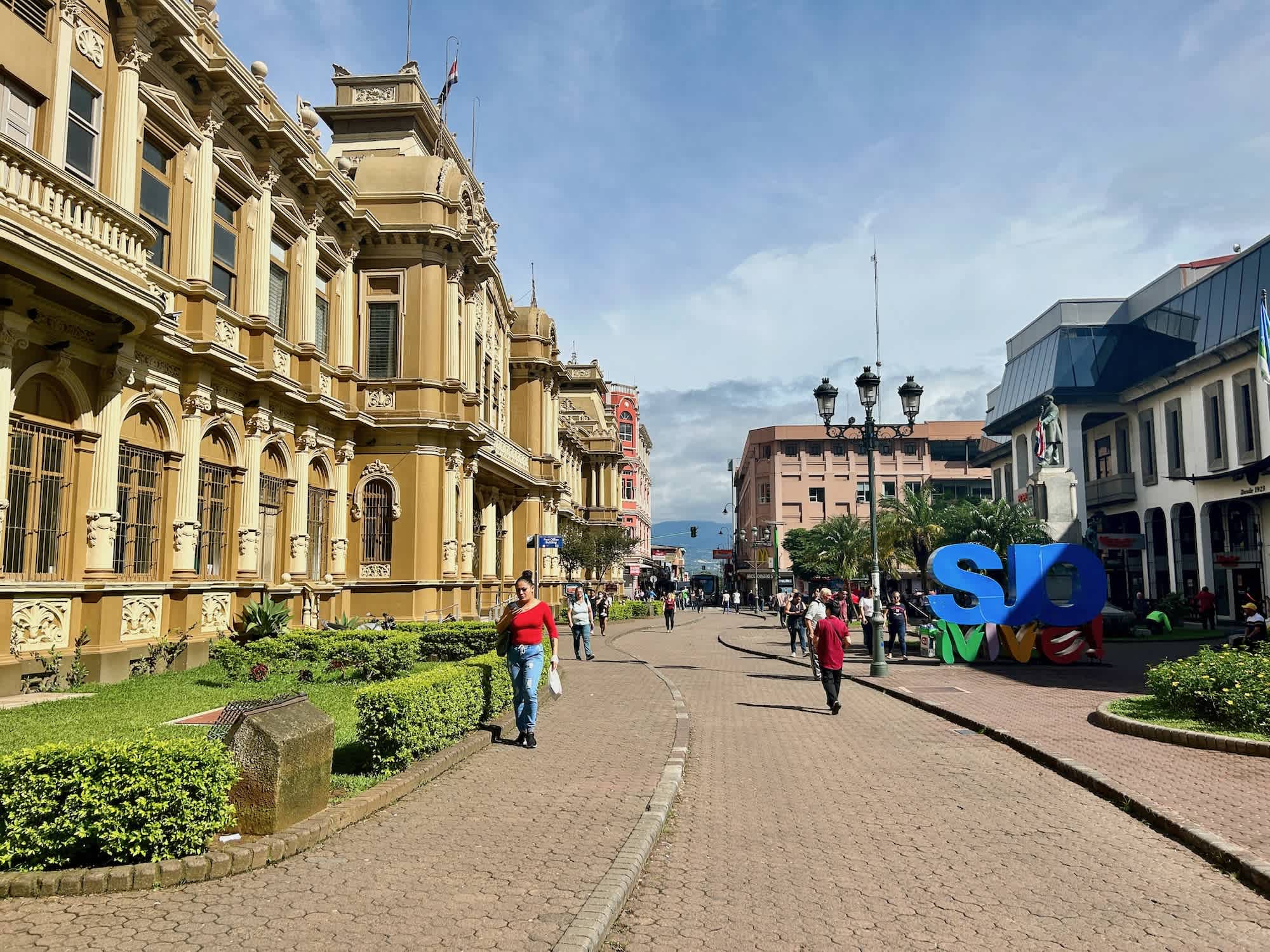 As a new Content Creator for TDA Global Cycling, I was quickly thrown into the trip preparations for the Ruta Maya tour that would be departing in just a few days. Between bike building, grocery shopping, gear organizing, and staff meetings, there was a lot to get in order. Soon, the 17 riders that would be taking on the full 3,065 km trip from Costa Rica to Mexico started arriving with their bike boxes in tow. Introductory emotions ranged from excitement to nervousness and maybe even a little bit of denial.
The Ruta Maya is one of the more physically demanding TDA tours. In total, there is over 47,000 meters of climbing in just 32 riding days. That's a lot! But spirits were high and the riders were eager to get their wheels rolling. Our group set out on a quiet Sunday morning when the streets of San José were still mostly empty. As we headed northeast out of town, the rolling hills became steeper until we were steady climbing up, and up, and up. The first day was no joke! For those wondering how mountainous this trip would be, they got a taste of the climbs to come.
As we climbed higher out of San José, the cityscape spread out behind us and we started passing through coffee plantations, then verdant pastures, and eventually lush rainforest. The first section of the Ruta Maya is dubbed "Into The Jungle." Between Costa Rica and Guatemala, the route travels through dense rainforest filled with gushing waterfalls, towering volcanos, abundant wildlife, and every shade of green you can imagine.
Over half of Costa Rica's territory is covered by tropical rainforests, much of which is primary forest – the most carbon-dense and biodiverse ecosystems in the world. These swaths of land are crucial for helping to regulate the global climate as well as providing homes for countless tropical plant and animal species. As we pedalled the first few days of the Ruta Maya, the rainforest seemed to integrate with the towns and roads that we passed through.
Everywhere were signs of the jungle from the constant buzzing of insects to the curtain of green lining the roads and the deluge of afternoon thunderstorms that provided a nice relief from the heat and humidity. The rainforests around us seem like a world apart from the urban sprawl of San José that we were in just a few days ago. I think that I can speak for the riders when I say that I'm excited to dive deeper into this world as we travel further into the jungle.
RELATED
TOUR
Ruta Maya
This incredible cycling adventure will take riders across Central America, from Costa Rica through Nicaragua, Honduras, Guatemala, Belize and on into...