Blog
REGISTER NOW
LOGIN
SIGN UP FOR OUR NEWSLETTER
Hardship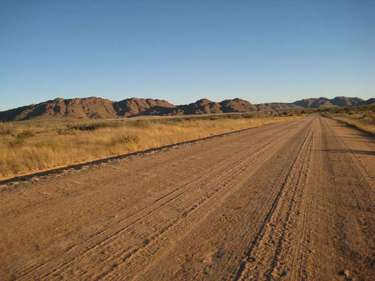 Today was tough. No two ways about it. The accumulated miles so far on the Namibian dirt roads have taken their toll on many of the riders – even some thought to be amongst the strongest.
Namibia has been in a word, beautiful. Red sand dunes, steep descents, wide open spaces, panoramic views, stunning skies at night, springbok, ostriches, oryx, and more.
Today, for some, the suffering and frustrations of the tough terrain outweighed the beauty that surrounded them. We have another very hard day tomorrow – 155 km all on gravel roads with patches of corrugation and soft sand. The winds today were generally cooperative, but they can also be fickle, so we will see how they blow tomorrow. Most of the roads we have been on have been pretty good gravel roads, but there have been some long stretches (like the first 70 km today) they were brutally tough. Tomorrow will also feature more climbing than we have seen in the last day and a half of riding also.
It will be tough, but my belief is that this is going to be a place and a time that they all look back on and remember more vividly than other stages where they arrived to camp early and had time to check their email – those luxuries are nice from time to time on this trip, but the riders will look back and remember the challenging days, the exotic days, the scenic days and the days like tomorrow. I think many will be proud to say that they helped pioneer a new and improved route for the Tour d'Afrique and the riders in 2010 will be given a refined version of the first year dirt route.
With tired bodies and morale a little low at camp tonight, there was only one obvious solution – Spaghetti Bolognese. One of the simpler dishes for James to prepare (and most certainly not his favourite to prepare), it is always a favourite with many riders – one that gets finished off entirely by the group. Some riders coming back for third and fourth helpings.
On a full stomach, at 7:30pm, most are already sound asleep, dreaming about the challenges and future memories ahead.