Blog
REGISTER NOW
LOGIN
SIGN UP FOR OUR NEWSLETTER
Rest day in Puno, Peru on Lake Titicaca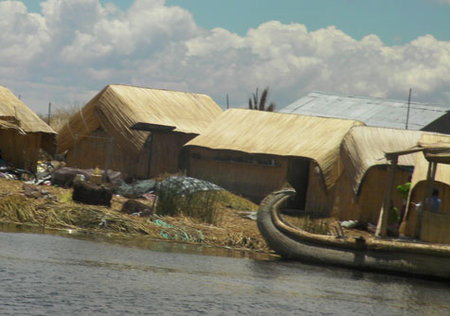 Our riders have been on the hsores of this maginficent lake for a few days now with stops along the shore in Bolivia (which is where 40 percent of the lake lies) and now Peru (with the rest of the lake sitting there). There are many islands in Titicaca and indiginous people have been living on these islands for many many generations.
The riders have taken the opportunity to visit these places.Well deserved calm boat rides and enjoyable stimulation after well done days of riding up the hills of the surrounding terrain.
The Uros islands just off of Puno are man made out of reeds and float. These floating islands house whole communities and feel like walking on a water bed! The homes and boats and lookout towers are al made of reeds that grow in the lake. On the way out there we see these reeds growing and there they are the home to many types of birds.
Well, sightseeing day is over and it is time to pack up and don our cycling clothes again! A few days of bush camp and I am sure more beautiful rides and friendly locals and soon we will be in Cusco-and trips out to Machu Pichu!
— Ruth Schonblum