Blog
REGISTER NOW
LOGIN
SIGN UP FOR OUR NEWSLETTER
Announcing the North American Epic Bicycle Expedition!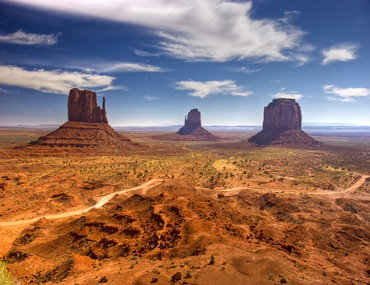 We've pedaled across Africa, Europe, Asia, South America and now we are extremely excited to announce our latest trans-continental bicycle expedition, the North American Epic.
This being the home continent of TDA, we are taking great honor in the opportunity to show off the natural wonders and cultural diversity of both the U.S. and Canada.
We'll start off our Tour on the Pacific coast in San Francisco, one of the world's most beautiful cities. From there we will take in an amazing cross-section of the continent; the California coastline, Grand Canyon, Monument Valley, the Rockies of Colorado, Route 66 in the American Mid-West, the cities of Chicago, Detroit, Toronto, Ottawa, Montreal and Quebec, the Maritime provinces of Canada and finally Newfoundland where we will finish our Tour at the Atlantic's edge.
We have received a lot of interest in this Tour since giving initial word of it in our last Newsletter, and a lot of people have asked for further details. These are now available on our website, including dates, prices, a description of the Route, and the means to register for the Tour. We invite you to check out all the information here…
Don't miss out on the first North American Epic, it's going to be a classic!