Blog
REGISTER NOW
LOGIN
SIGN UP FOR OUR NEWSLETTER
Of National Parks, Cowboys And Dinosaurs
Alicia Arellano Nava is the Content Creator on the 2022 North American Epic. She sends this report from Moab, Utah.
When the North American Epic Cycling Expedition enters the United States, it soon begins a stage known as 'The Great Divide'. It's called this because we go through the heart of a mountainous and hydrological divide that splits the entire American continent and extends from the Bering Strait in Alaska to the Strait of Magellan in Argentina and includes the Rocky Mountains in the north and the Andes in the south.
This section is quite peculiar because in a short period of time we cross five American states. Beginning in Montana, we slowly zig zag down into Idaho, Wyoming, Colorado and Utah. These states are home to the last peaks of the Rocky Mountains and it is here that the landscape stretches as far as the eye can see, with large, flat expanses of land. It is the end of August and the beginning of September and temperatures during the day reach 35 degrees Celsius, while at night they range from 5 to 15 degrees.
It's not for nothing that Montana is known as 'Big Sky Country.' It a state of wide open spaces under uninterrupted skies. This state, along with Wyoming, bears a strong resemblance to Canada: pristine lakes, green forests and grizzly bears that at night make us store away belongings that could attract them (toiletries, cosmetics and food). If you're not used to this, it's truly an otherworldly experience (spooky, yet daring), going to sleep knowing that bears may be nearby.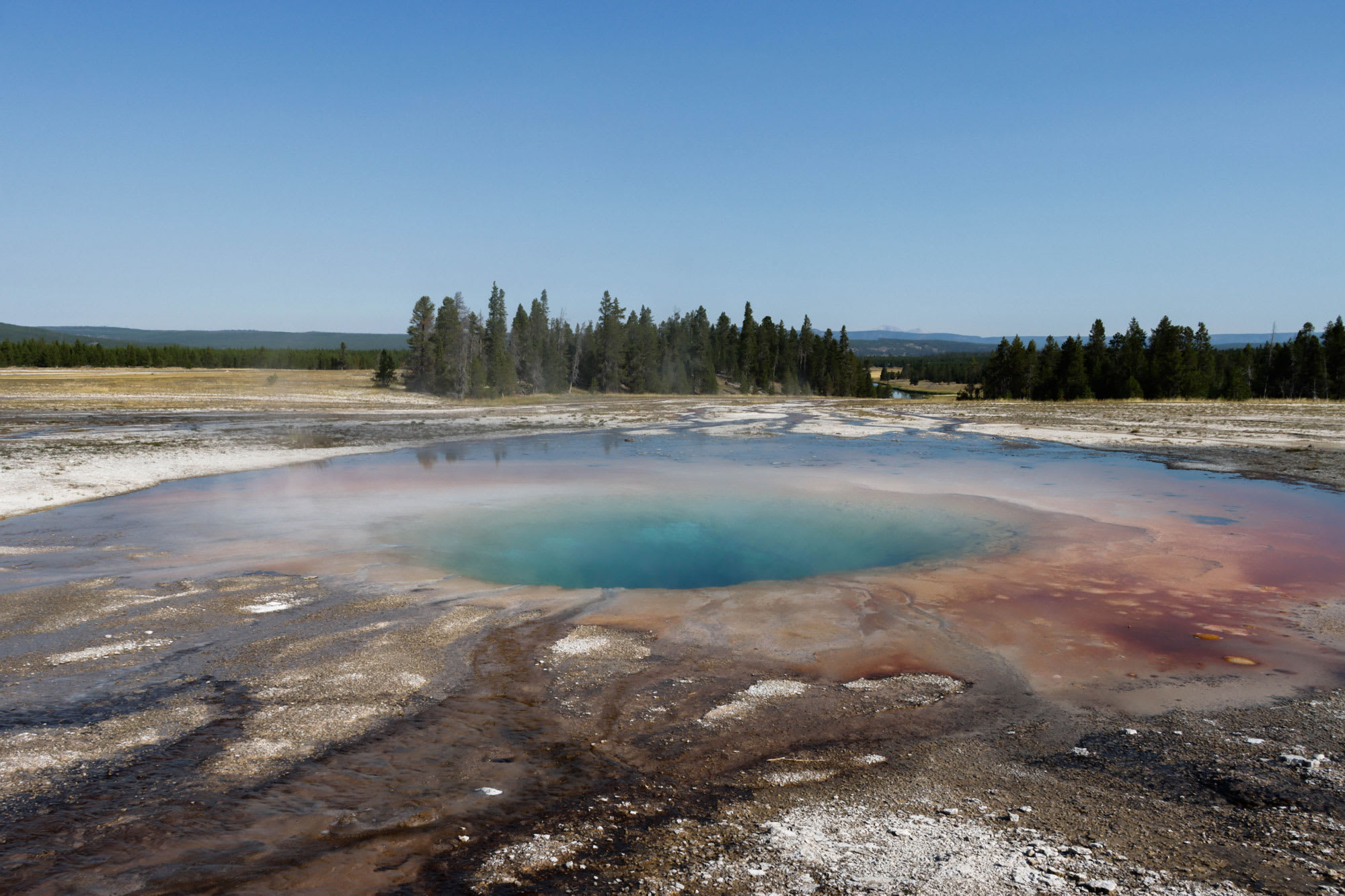 As we rode south into Wyoming, we entered Yellowstone National Park, the first National Park in the world created in 1872. It is a must-stop for one of our rest days. The orange, red, yellow, turquoise blue and green colours of the geysers are a delight for the eyes, as well as the steam that springs from them and the textures and patterns found on the ground that reveal intense geothermal activity. Not forgetting, of course, the pungent smell of sulphur that lingers in the air.
As the tour's Content Creator, the icing on the cake was found in Hayden Valley, a place where hundreds of American bison roam. They are truly imposing and majestic creatures. My heart beat faster and my breath was briefly taken away. There they were, right in front of me, in this vast green valley. I have seen them in countless documentary films but now I was the one behind the camera, capturing their beauty . These amazing animals are to the American continent what wildebeest are to the African continent. They are icons and emblems. The feeling you get from being in wild and untamed places like national parks is peculiar. Sensations of strangeness, wonder and disbelief for the natural world arise. Urban life distracts us so much that we forget perhaps the strange way most of us live.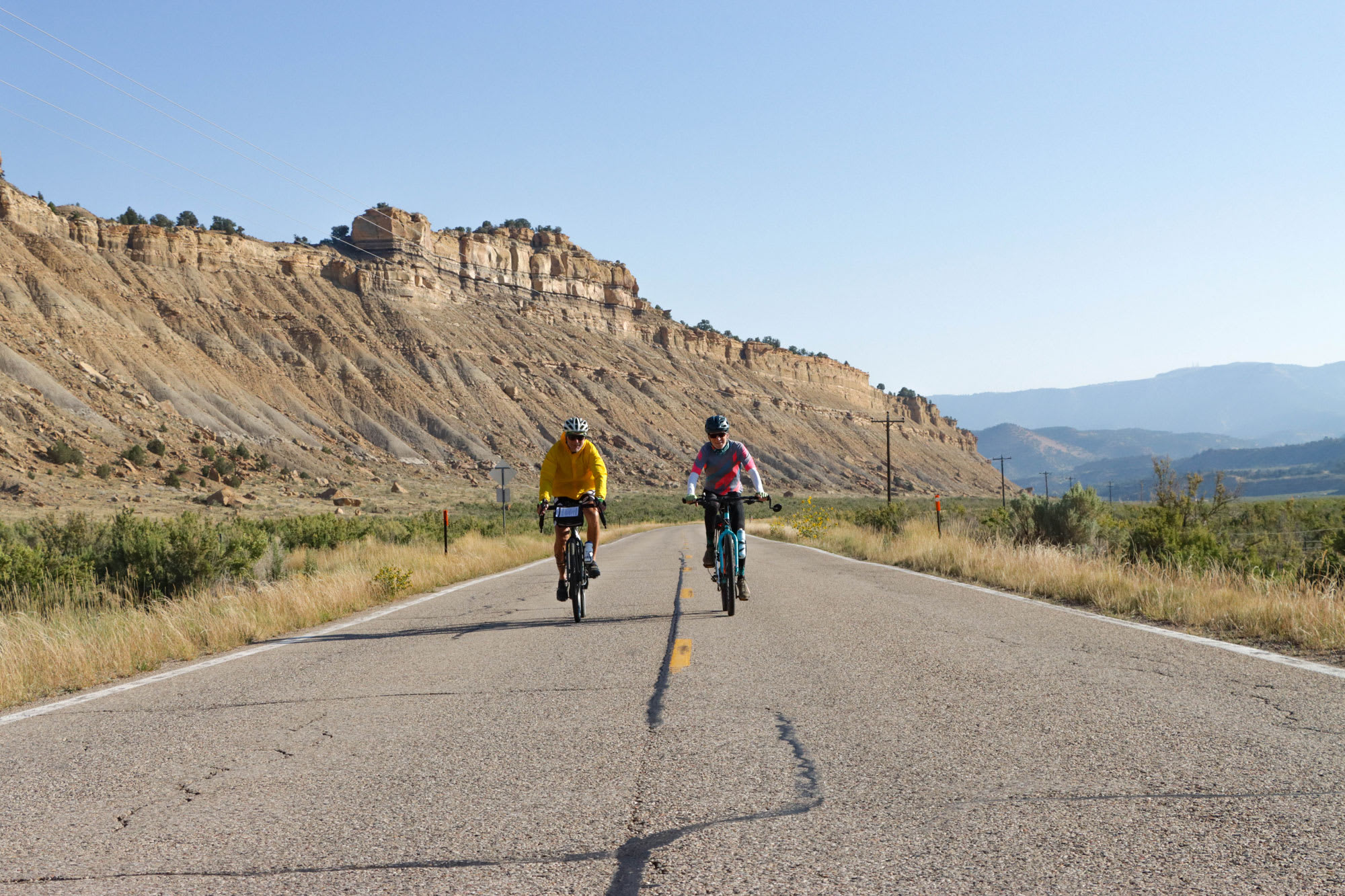 We continued our journey south on the roads of Idaho and Wyoming with a scorching sun and blue skies every single day, usually pedalling 90 to 150 kilometres a day. I don't know if cycling is a national sport in England, but the English cyclists in our group are always the first to arrive and make it seem as though 150 kilometres a day is like riding a bike around the block.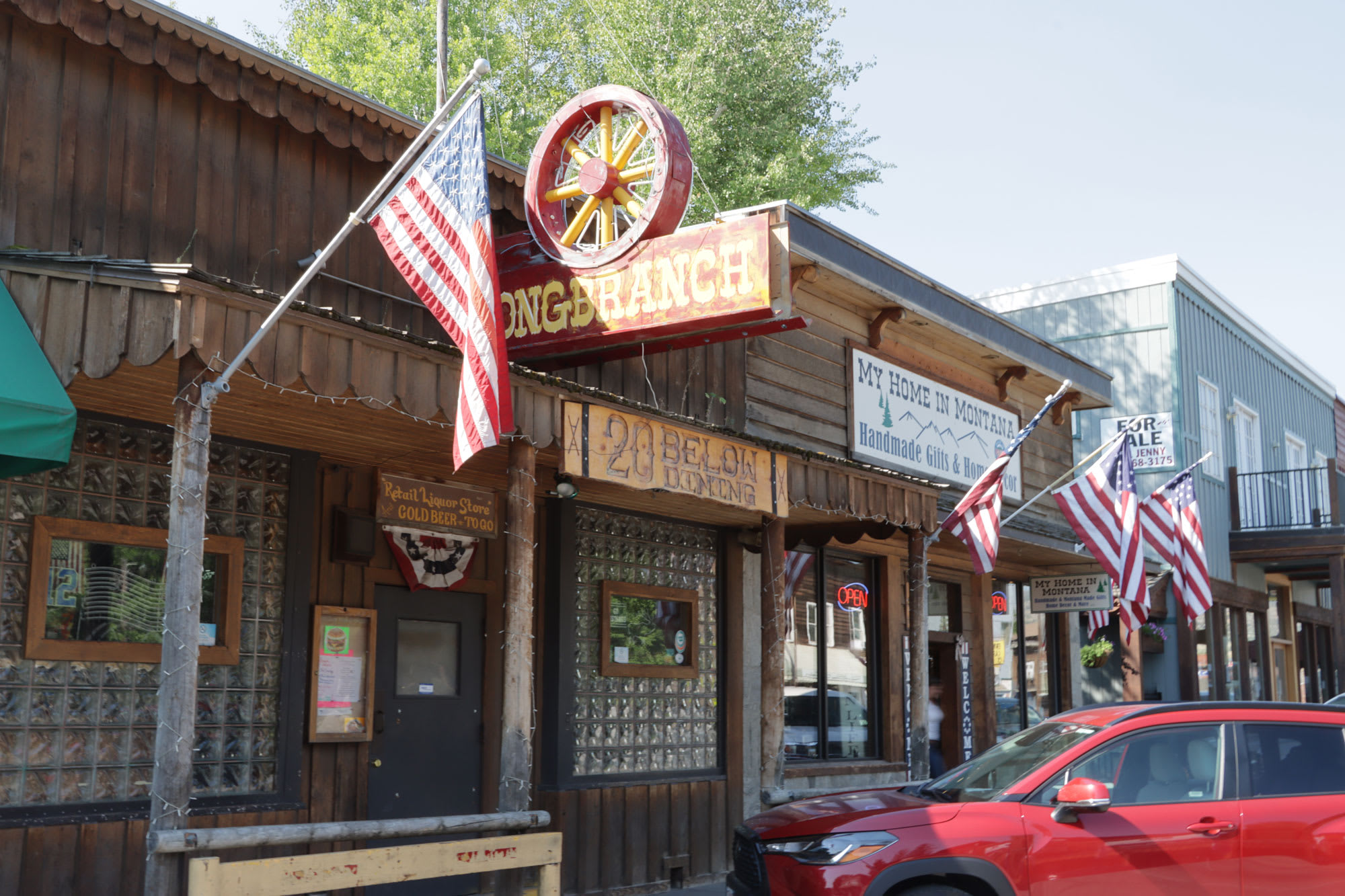 'Howdy stranger. Yonder is Jackson Hole. The last of the Old West,' reads one of the welcome signs for the town of Jackson Hole in the state of Wyoming. It is here that the old west begins to be felt in the architecture, the streets, the photographs and paintings that adorn the buildings, as well as in the landscape where horse stables abound. On our way south it's not hard to fantasize about gunslingers, stagecoaches, outlaws and legends, as there are several old vintage pieces displayed. What a desire I have to travel back in time to be able to observe what life was like then!
However, it is not only the old west that stands out in these lands. In addition to sculptures of bears, cowboys and horses, huge figures of dinosaurs begin to appear everywhere. Millions of years before cowboys arrived, these huge reptiles ruled these territories. There is even a town called Dinosaur in the state of Colorado. It truly is a land rich in fossil finds and it is now easy to understand Hollywood's fascination with Jurassic World. Colorado roads have been fantastic, with little traffic and good views, but one of the biggest challenges for cyclists has been the heat. No one misses the opportunity to jump into a river or lake or soak their clothes in water before starting to pedal.
The more we advance into the south, little by little, steep rocks emerge out of nowhere. Orange and red colours begin to claim territory. The land of the canyons is close and on our way to Moab it becomes crystal clear: a land of rock towers, narrow canyons and crimson colours that glow as the sun sets. The Colorado River flows like an oasis in this land of fire. Our eyes can't believe what they see. We wonder what the next few days will bring?
RELATED
TOUR
North American Epic
Cycling from the Arctic Ocean to Panama City will take you through 9 countries and countless variations in landscape, culture, language, cuisine and...