Blog
REGISTER NOW
LOGIN
SIGN UP FOR OUR NEWSLETTER
Welcome To The North American Epic
We have run the North American Epic 4 times – twice from Anchorage, Alaska to Mexico City, Mexico and, more recently, twice from Tuktoyaktuk, Canada to Panama City, Panama. It is certainly a memorable cycling adventure. As Canadian rider Chris Wille put it after his journey in 2019, "From the shores of the Arctic Ocean to the Panama Canal – Beluga whales and bison to monkeys, sloths, Macaws and toucans- Truly the trip of a lifetime! What better way to experience the North American continent with all your senses? The people, the culture, the landscapes – priceless!"
We are excited to be running the North American Epic again in 2025, beginning on the shores of the Arctic Ocean in the isolated Inuit village of Tuktoyaktuk and finishing in bustling, cosmopolitain Panama City, on the banks of the Panama Canal. Here are 10 blogs from the past tours that should convince you to sign up and be part of this incredible cycling expedition.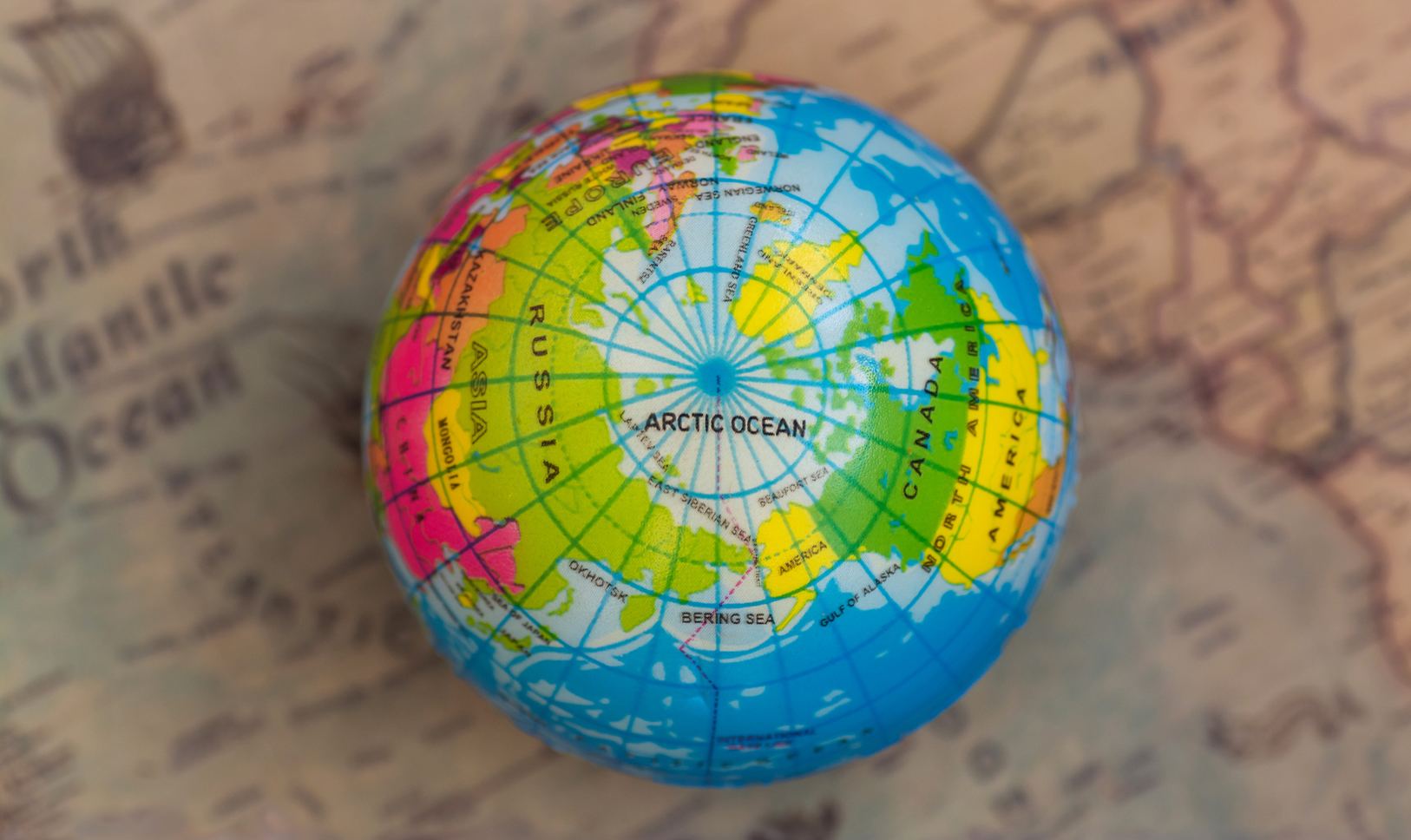 "The 2015 North. American Epic started in Anchorage, Alaska and finished in Mexico City, Mexico. It was a pretty epic ride – 10,000 km, 116 days & 3 countries. No need to change anything, right? Well, somehow we got word that the Canadian government was building a new road between the Arctic hamlet of Tuktoyaktuk and Inuvik, thereby connecting the rest of the North American road system with the shores of the Arctic Ocean. A lightbulb went off in our collective TDA hive mind and before you could say, let's think this over, we had sketched out a new North American Epic route, one that would start in Tuktoyaktuk and continue south, all the way past Mexico City, to Panama City – 14,500 km, 165 days & 9 countries." (Read more)
"After nine spectacular days in the company of TDA's North American Epic, I realized that I had hit a home run. My cycling adventures hinge upon 3 distinct objectives. First I'm seeking to share time and the road with avid cyclists from every corner of the planet. Social interaction and friendship are something I truly value. I enjoy people; people of all shapes, sizes and colours; people with all of their quirks, smiles and laughter. Secondly I'm seeking a physical challenge with the bike. The sights, smells, rain and sun transform this form of activity into a magical adventure; day after day after day. The third and final piece for me is "light". I want to ride where the light, clouds and landscape join forces to produce a surreal display that only nature can bring." (Read more)
"Maybe you think that in Mexico we only eat tortillas, tacos and beans. However, after visiting a few Mexican restaurants or street food stalls, the taste buds of the riders were met with an explosion of flavours from the various Mexican dishes and ingredients. The culinary diversity that the country possesses is impressive, so much so that it is considered a Cultural Heritage of Humanity by UNESCO." (Read more)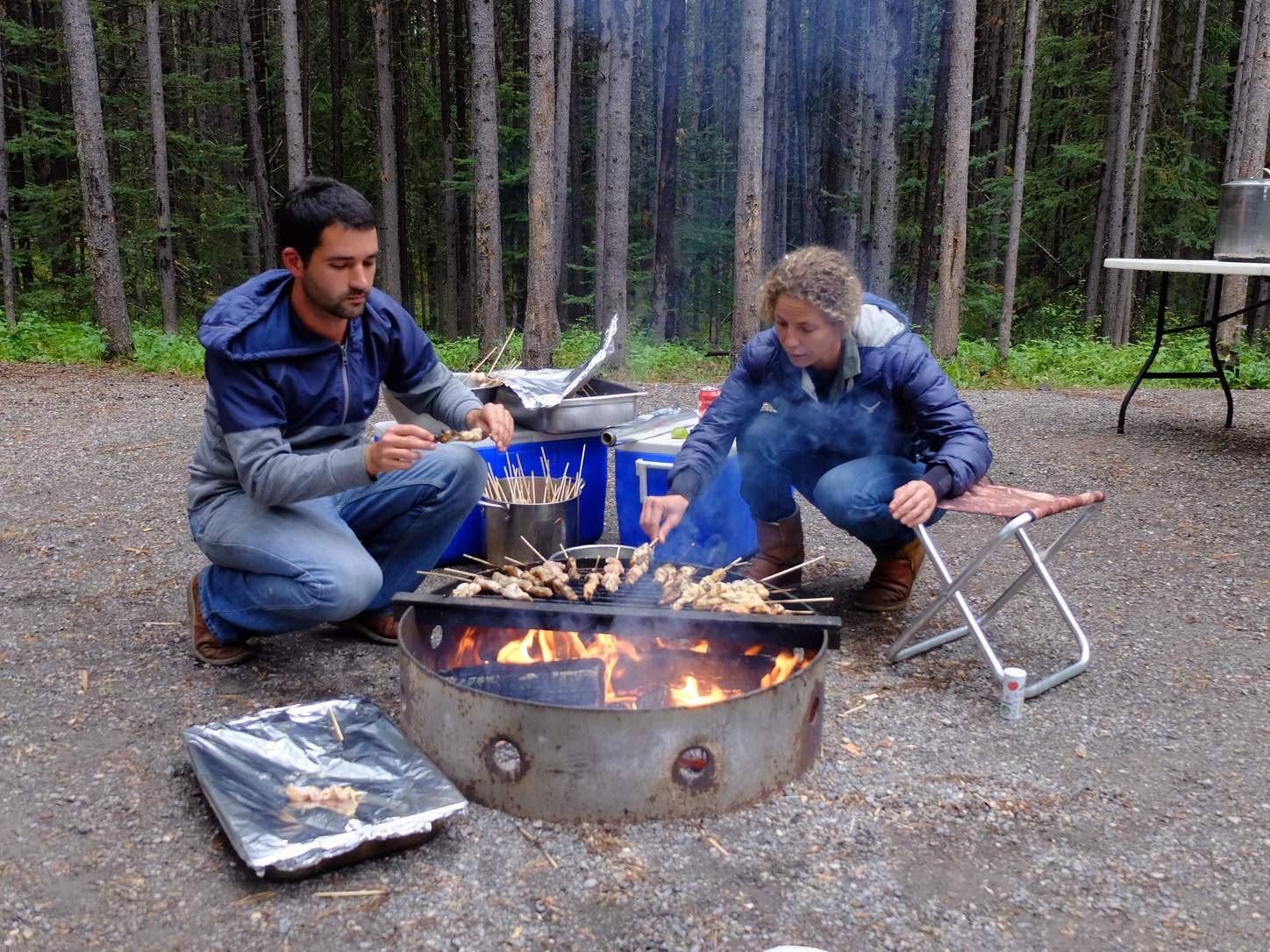 "Today, like every other day, starts with the clanging of pots. Tom has turned on the burners, he's up so early. Maybe he never sleeps. Boil water, big pot, small pot. Someone has been hiding toffees everywhere. I eat one. It's not poison. Wash wash. Big pot small pot." (Read more)
"Over the years TDA Global Cycling has sent almost 1,000 Canadians cycling through Africa, many of whom were visiting Africa for the very first time. We've heard all kinds of intriguing feedback from them about their adventures in Africa, but this article isn't about Canadians in Africa, but rather about Africans in Canada." (Read more)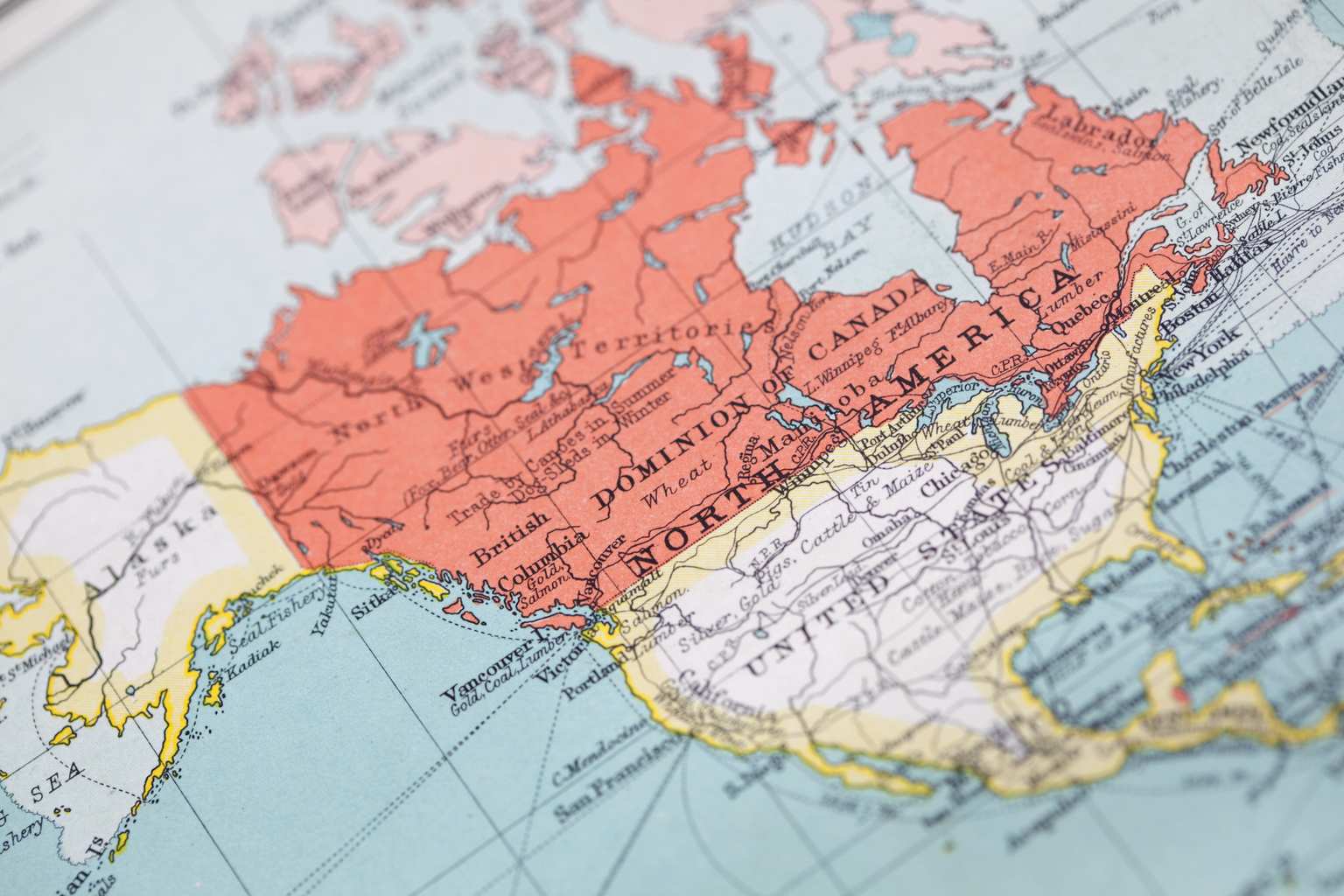 "To be able to cycle from the northern most reaches of our continent to its southern end seemed irresistible for some who signed up immediately. But the NAE is more than just a trans-continental journey on 2 wheels. The route includes some of the world's premier national parks, and historically significant sites." (Read more)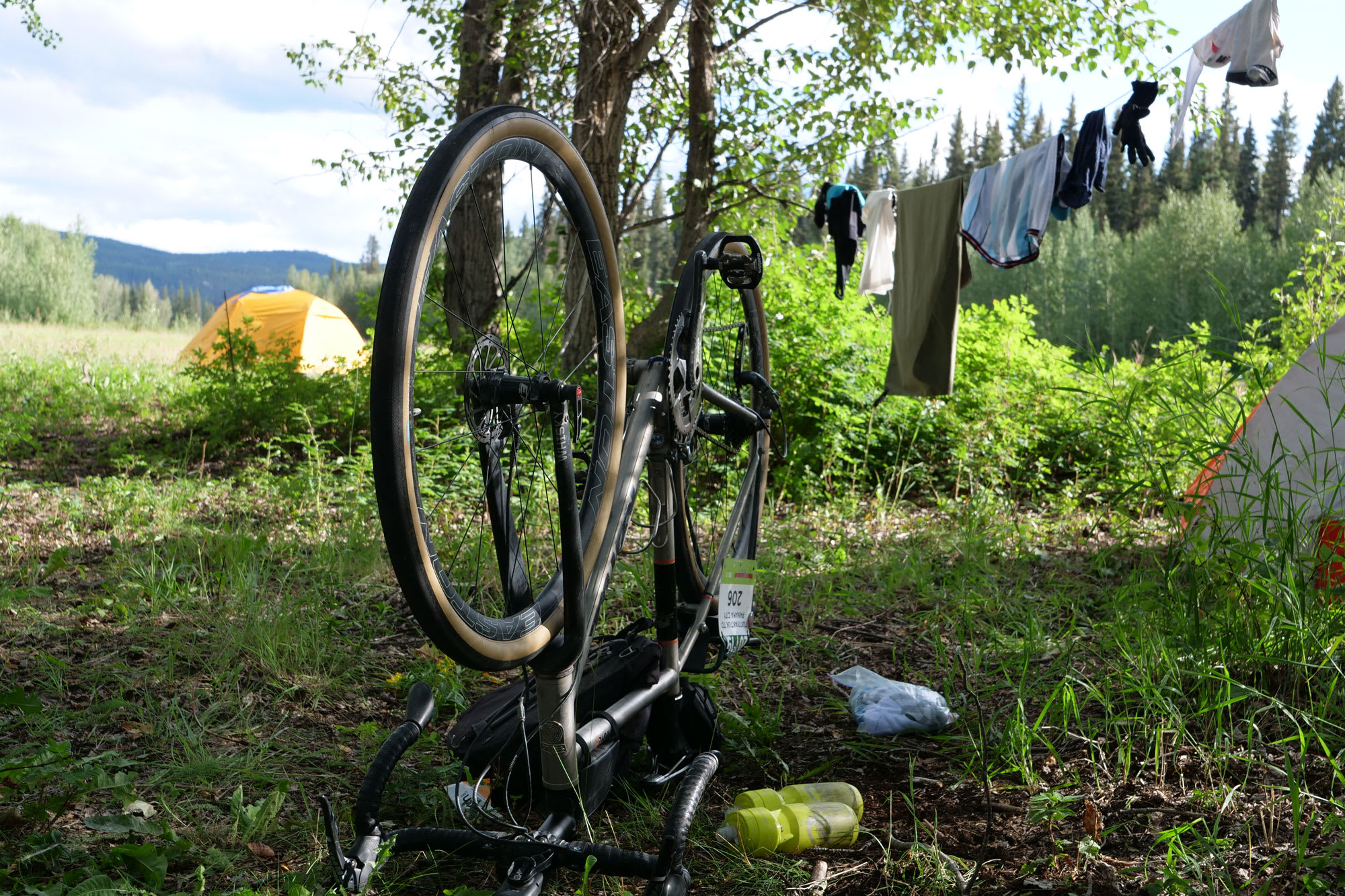 "I love waking up to the sight of the sun and to the sound of the wind. I love falling asleep to a sky full of stars with light rain overhead. I love the freedom to pitch my tent anywhere I choose, and to customize it to my liking. I love cooking on an open fire. I love a cold beer by the river with new friends. I love watching the animals, big and small, share the open environment with me. I love reading my book by flashlight. I love disconnecting from the rest of the world." (Read more)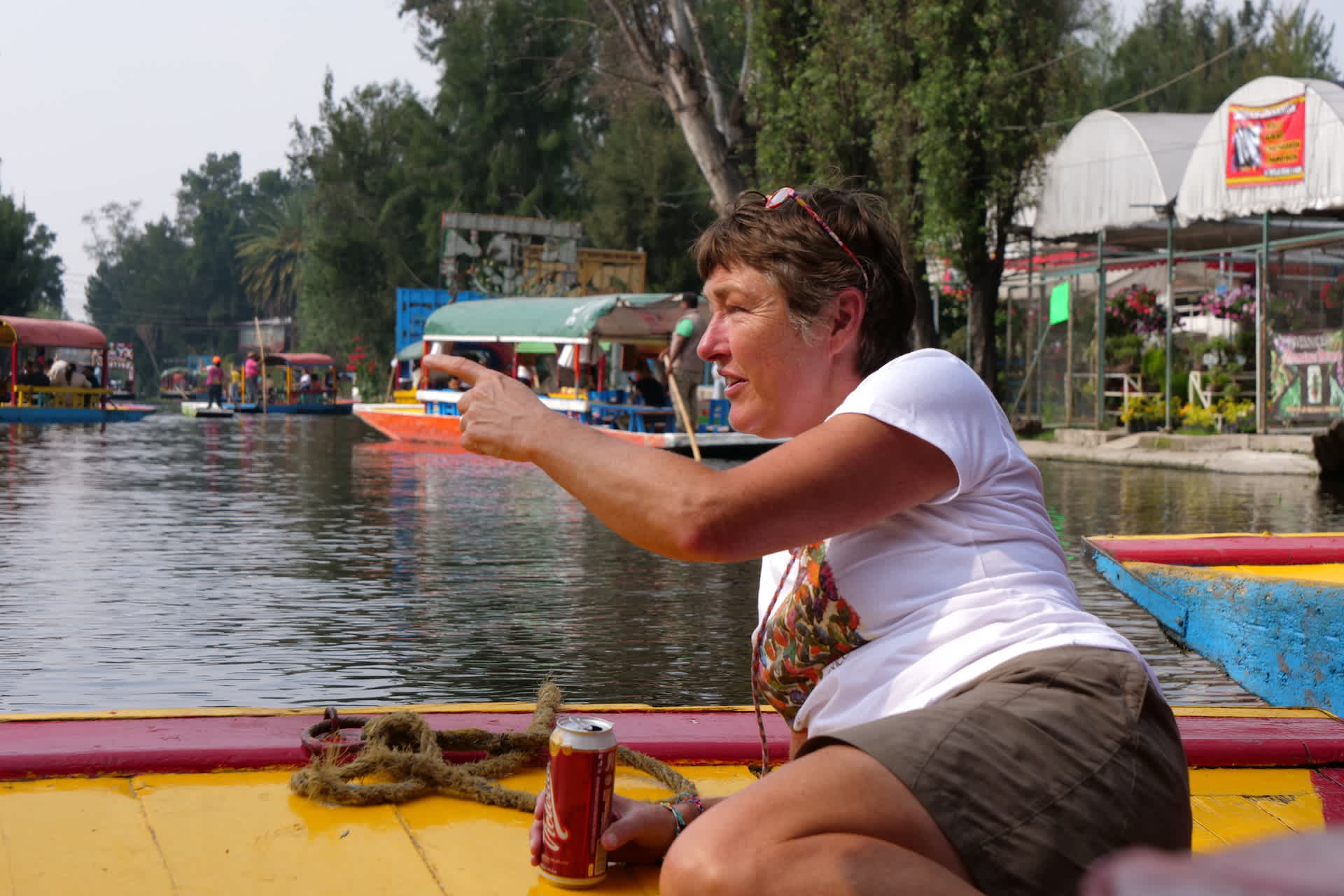 "The North American Epic traverses through just about every landscape imaginable – from the arctic tundra, to alpine forests, mountains, desert, coastline, jungle, even a couple notable cities. To most, the moving landscape is an enthralling visual roller coaster through the world, but there is a lot to learn from these diverse ecosystems that go beyond their physical beauty. And there is no one better to take us through the land of monuments than our full-tour rider and a long-time geography teacher, Debbie." (Read more)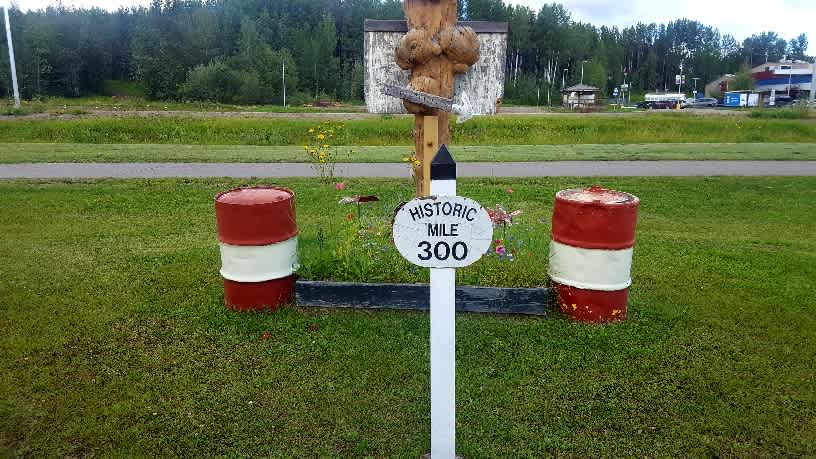 "Alaska Highway
Winding in and winding out
leaves my mind in serious doubt,
as to whether the lout that built this route,
was going to hell or coming out!
– Sergeant Troy Hise" (Read more)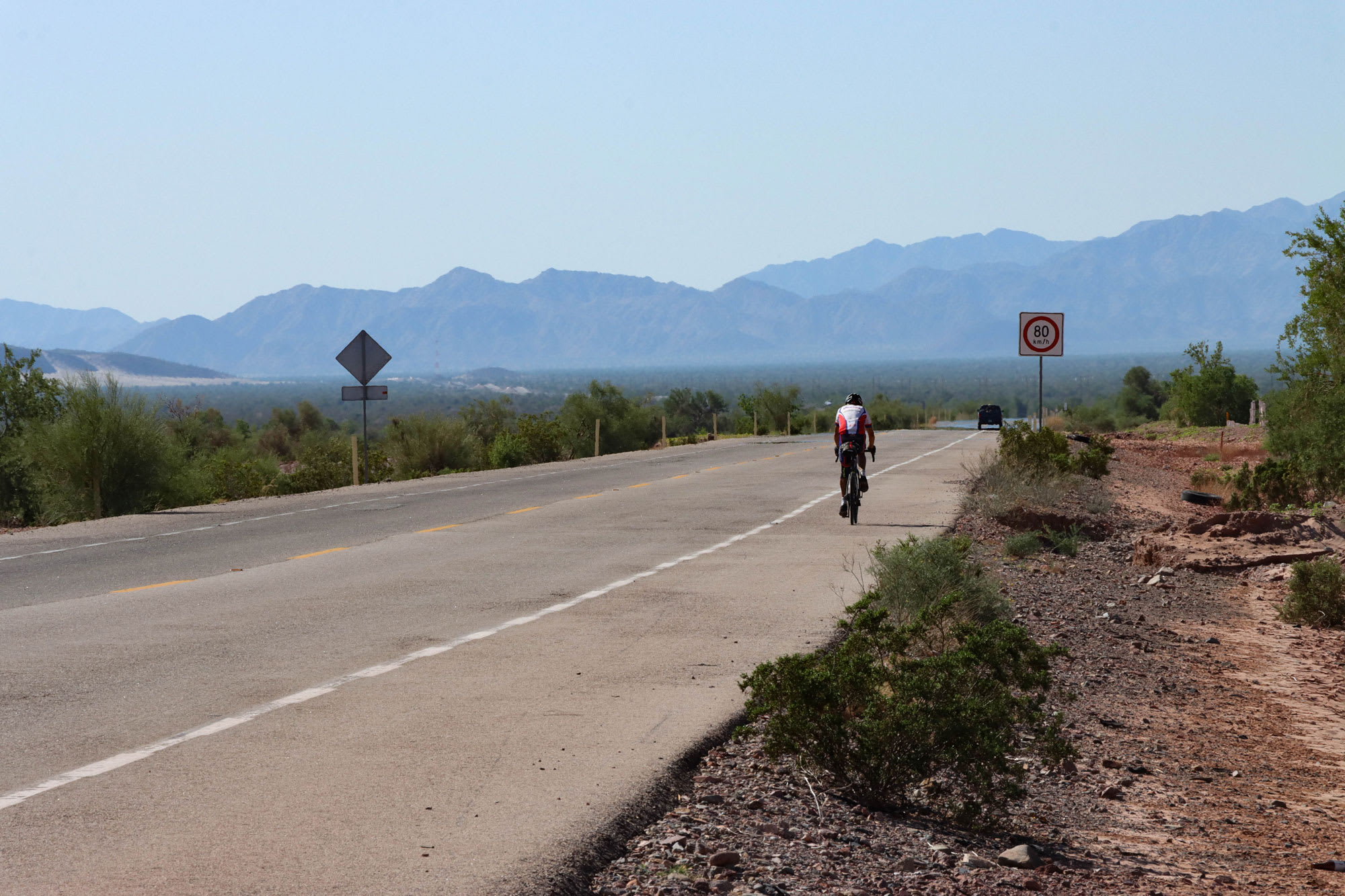 "This was how Highway 1 was built and the route would be based on part of the road that Yuyi's father built. Don Eugenio knew by heart all of the events and exact dates. He told me that in 1979 he started a lonchería in the ranch, just next to Highway 1, so any traveler could stop at his place. It was not until 2019 that the lunch shop closed and his daughter opened a restaurant a few metres from it: Restaurant Nueva Chapala. None of us would have imagined that this ranch, in the middle of Baja California desert, could hold so much history." (Read more)
RELATED
TOUR
North American Epic
Cycling from the Arctic Ocean to Panama City will take you through 9 countries and countless variations in landscape, culture, language, cuisine and...