Blog
REGISTER NOW
LOGIN
SIGN UP FOR OUR NEWSLETTER
3 Bike Repairs Everyone Should Know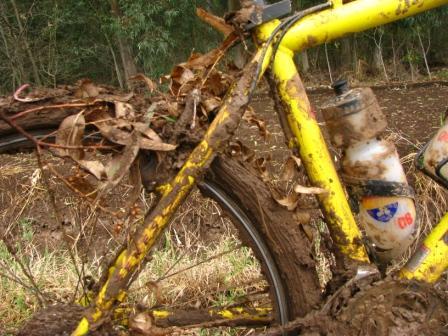 On every
Tour
d
'
Afrique
tour we have mechanics to help keep your bike running smooth.

But there are good reasons to know how to make a few repairs yourself.
Here is a short list of some easy to learn repairs along with links to some video tutorials.

I highly recommend you have someone at your local bike shop (LBS) show you how to do these things as well.

And get some hands on practice before you come on tour; you'll be glad you did when you're in the middle of the Nubian Desert with a flat tire!
Have questions or need advice about preparing for a tour?

Head over to the discussions tab on our
Facebook
page and ask away.

Other riders may be able to help you and our staff participate in the forums regularly and can help you out.
Here are 3 things you should absolutely know how to do.
1) Patch a tube
.

A flat tire can leave you stranded and you may have to wait a while for help if you can't fix it yourself.

If you learn nothing else about bike repair you should learn this.
Fix a flat tire:
http
://
bicycletutor
.
com
/
fix
–
flat
–
tire
/
Removing and replacing the tire is often the most difficult part of this job so be sure to practice that a few times.

Of course first you'll want to know how to remove your wheel:

h

ttp://bicycletutor.com/remove-install-if you've never done that before.
2) Adjust your Brakes
.

A brake that starts rubbing in the middle of a ride can be annoying and a real drain on your energy level.

V-brakes and Mechanical disc brakes are the most common on our tours.

Replacing pads is also good to know but not as essential since it is less likely you will need 'emergency' brake pad replacement.
Unfortunately there are no disc brake tutorials.

Your LBS can show you how to change the pads and adjust the brakes.

Only takes 15 minutes or so.
3) Adjust your derailleur.
You can finish a ride with a bike that doesn't shift well.

But at the very least you'll cause undue wear to your drive chain and at the worst you bike could skip at a bad moment and cause you to crash.

Adjusting a derailleur is a little counter intuitive but not difficult to learn.

Most people will have two derailleurs on their bike, a front and a rear.

The rear derailleur is more important to know how to adjust but you should learn both if you can.
That's it.

Watch the videos visit your LBS to learn those 3 skills and you are way ahead of the game.

The bicycle tutors website is full of great tutorials if you want to learn more.

Here is a list of some things that would also be useful: