Blog
REGISTER NOW
LOGIN
SIGN UP FOR OUR NEWSLETTER
Red Sea Poetry Slam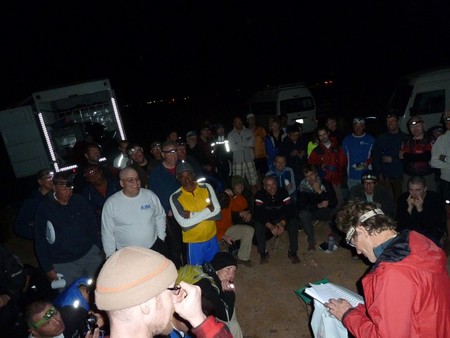 I sing of some travelers, intrepid they are
They come from all continents, they travel afar
To embark on adventure, now what is in store– Is it joy, is it pleasure, is it pain or much more?
Cairo's the start, leading south to the Cape Will we open our eyes, will we stare, will we gape?
There will be smooth sailing and storms I am sure. Wind outcrop and boulder, hills, valleys, galore
Our Captain Sharita, she holds the rein With trusty lieutenants, they see through the pain.
Not one knows his metal on days turn to weeks Will we break under action or mental fatigue?
Will the Good Lord deliver what every man needs And bring him home safely or down on his knees.
There are Aussies and Kiwis and Springboxes and Danes
There are Maples and Eagles, not all known by name. All motley and daring, the boys and the girls
Some wanting glory and others just toil This will continue as incident occur
The strong will diminish and the weak we'll call Sir.
Pete Lemond Poem read by Peter Lamond at the closing of the riders meeting on the evening of Jan 16 (day 2) at the desert camp near Hurghada.