Blog
REGISTER NOW
LOGIN
SIGN UP FOR OUR NEWSLETTER
The North American Epic Bike Tour
Thanks for your Interest in
The North American Epic !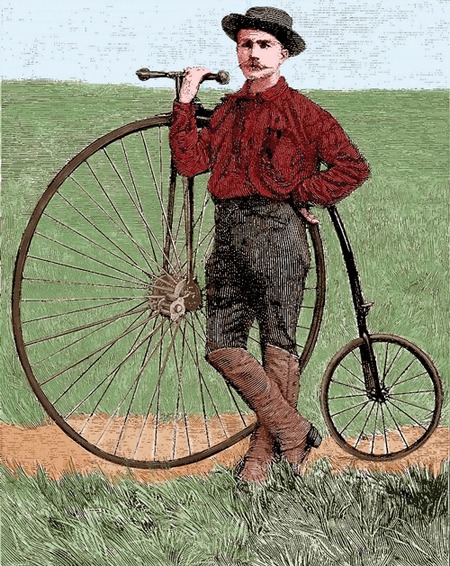 The North American Epic can be ridden as a full tour (3 months, 8000 km) or as one of five shorter sections or combination of sections.
The tour starts May 29th in San Francisco, California and passed though 9 states and 5 provinces on its way to St. John's Newfoundland.
The tour is the longest supported tour of the continent available and the only one to travel through both the US and Canada.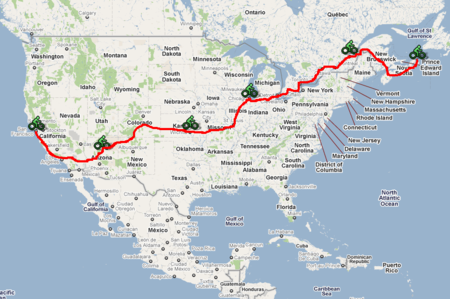 You can ride the North American Epic as a Full Tour, as an individual section or a combination of sections.

Need a custom start / end date?

Just email us and we'll see what we can do.
Section

Destination and Distance

Start / End Date

Entry Fee

Full Tour

San Francisco to St. John's

8000 km,

May 29 – August 28 2011

$9950

The Wild West

San Francisco to Flagstaff

1575 km,

May 29 – June 14, 2011

$2400

Across the Great Divide

Flagstaff to Wichita

1900 km,

June 16 – July 4, 2011

$2700

The Land of Oz

Wichita to Chicago

1225 km,

June 6 – July 17, 2011

$1800

Urban Pleasures

Chicago to Quebec City

1700 km,

July 19 – August 8, 2011

$2900

Maritime Charm

Quebec City to St. John's

1600 km

Aug 10 – Aug 28, 2011

$2700
Register for the Tour before Feb 1st and receive $500 off your full tour entry fee. Find out more and Register here:
Thanks.
The Tour d'Afrique Team.