Blog
REGISTER NOW
LOGIN
SIGN UP FOR OUR NEWSLETTER
Happy Holidays From TDA Global Cycling
The holiday season is almost here, and it is time to relax, to spend time with family and friends, to sip a drink or two, to reflect, and to reminisce. What a year it has been for TDA Global Cycling. Around this time last December, two years into COVID, we had just cancelled a trip we had planned for the beginning of 2022 in Costa Rica, due to yet another rise in COVID infections. Subsequently, our flagship expedition, the Tour d'Afrique, was reduced in terms of distance and length.
However, we refused to give up and we planned and we hoped and finally our persistence paid off. A year later, all of us at TDA and the rest of our cycling community can raise a glass or two, or maybe as many as the number of tours we managed to pull off this year?
Would you like to know how many wonderful tours we ran in 2022 – some epic, some 'only' five or six weeks long and even a couple of new ones? If you do, you will have to scroll down to see the finish line photos of smiling riders and staff at the completion of their tours.
So here is to you, the participants and the the staff that made it happen. Thank you! May you have a wonderful festive season and a magnificent 2023 full of adventures – visiting friends and family, enjoying a lot of great meals and naturally, adding a lot of revolutions to your bicycle wheels. One more little thing. To paraphrase one of the participants from Bamboo Road who thanked us for his adventure, all of us at TDA wish you 'to continue dreaming big'.
Africa (Tour d'Afrique & Morocco: Kingdom of the West)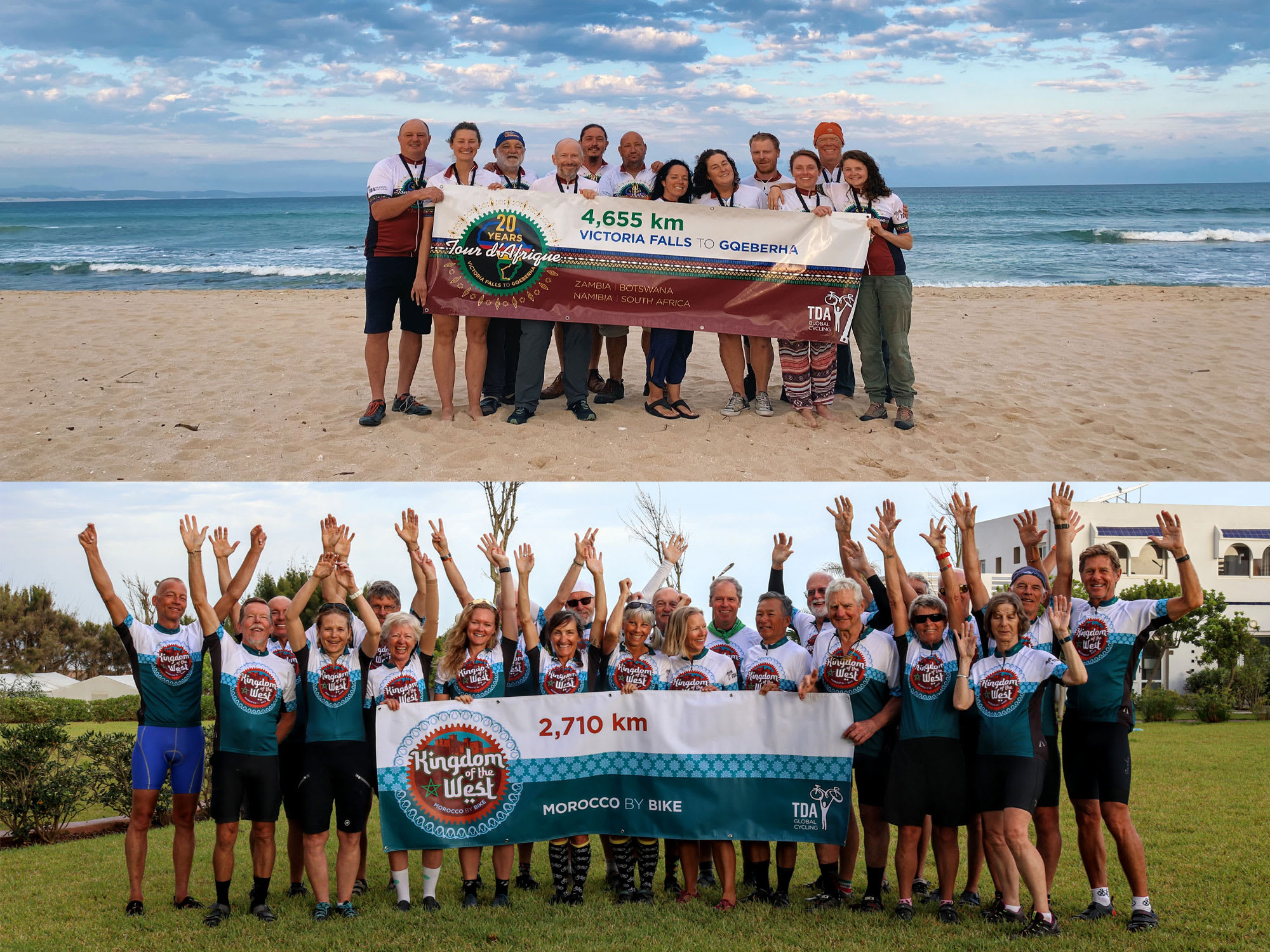 The Americas (South American Epic & North American Epic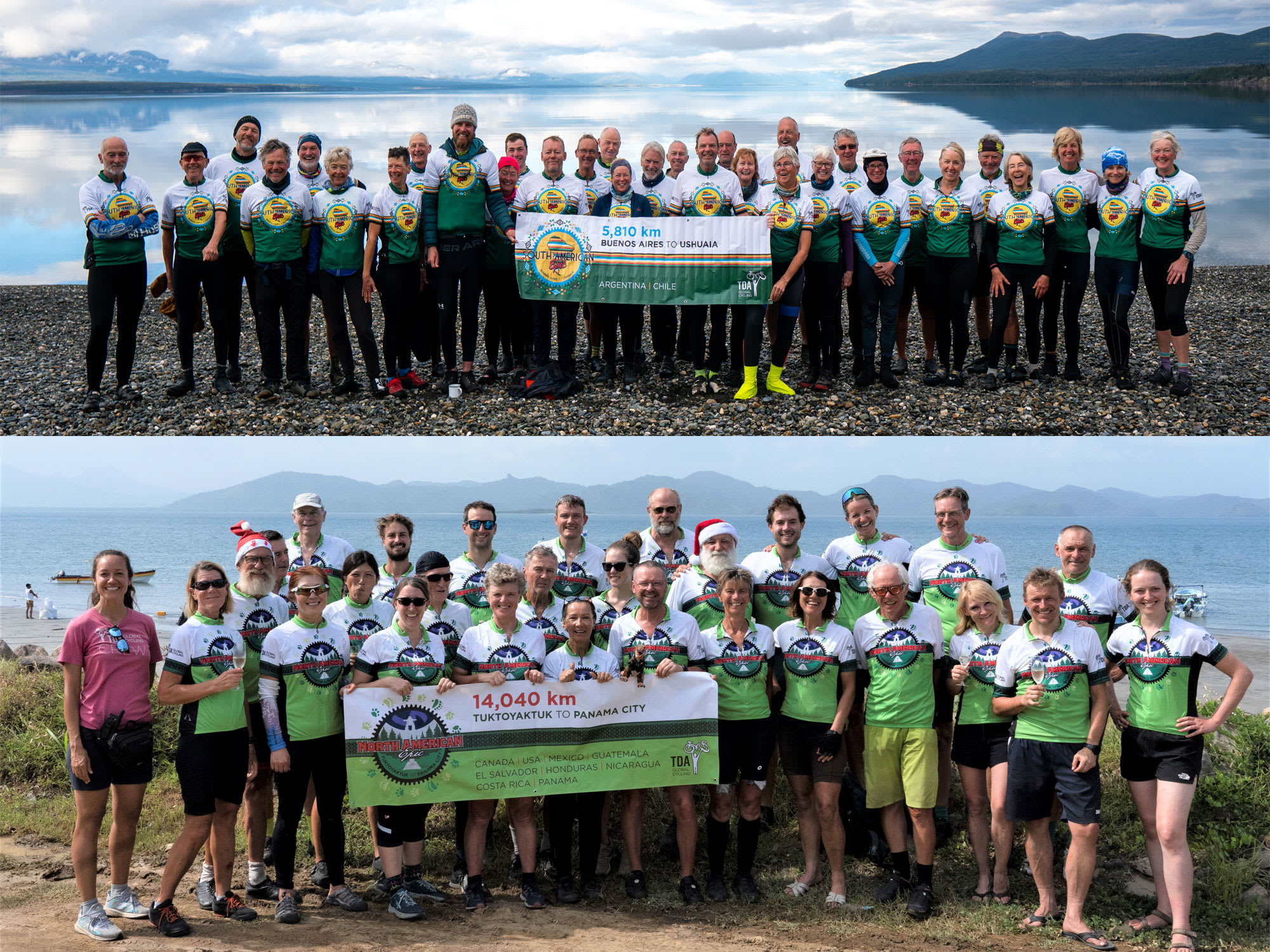 Europe (Pub Ride, The Odyssey & Viva Italia)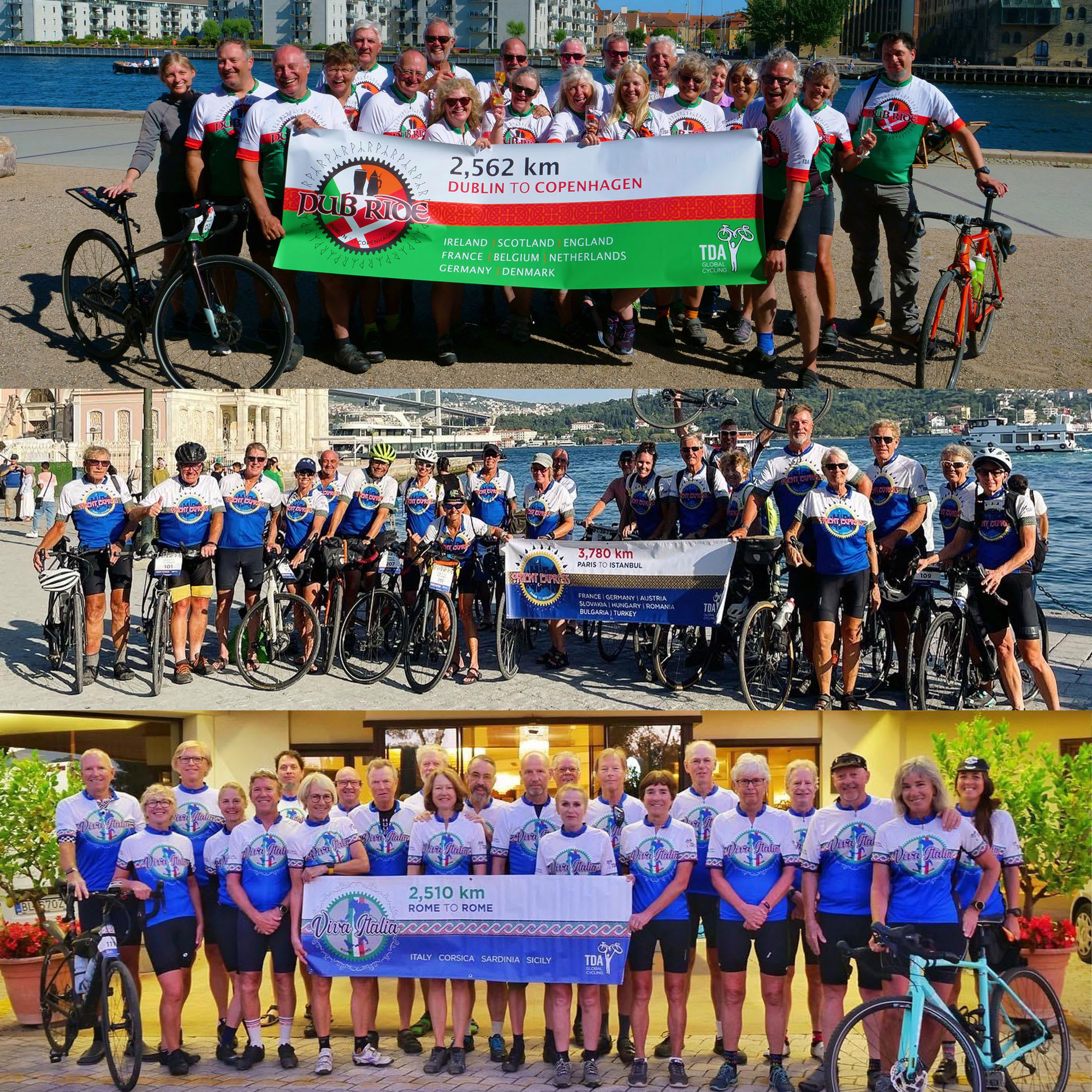 Asia & Oceania (Trans-Caucasus, Bamboo Road & Trans-Oceania)