Blog
REGISTER NOW
LOGIN
SIGN UP FOR OUR NEWSLETTER
A love story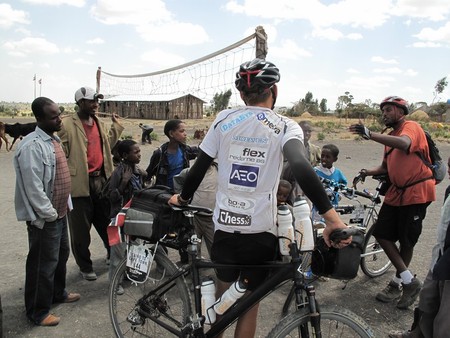 Ethiopia offers us a different kind of landscape. Unlike Egypt and the Sudan which are largely flat, Ethiopia is mostly hilly. As you cross the border with the Sudan, you are met with rolling hills as far as your eyes can see. The highland breeze gently cools you down as you ride up and down the hills. Sometimes I find myself stopping at the side of the road after a steep climb and looking back to appreciate the countryside.
There is a lot of human traffic especially when you get to a town. Children run beside you as you climb yelling "you you you" , "money money money" or my favorite "where are you go". My response is usually "salam" or "hello". They just don't know what to make of you.
My impression of the country is WOW! Now I know why King Solomon fell in love with a woman from this land but I am sure its people and the landscape influenced him too. You don't have to take my word for it – check it out yourself. Maybe on the TDA 2012!
— Martin