Blog
REGISTER NOW
LOGIN
SIGN UP FOR OUR NEWSLETTER
Top 3 Entries from Our Contest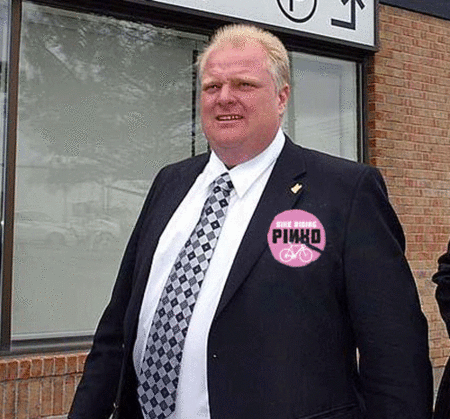 It's over, but now the hard work begins….
Congratulations to our Contest Winners and thanks to everyone who participated in our recent contest.

We will be

mailing out copies of the new book by Bike Snob New York City to the top ten entries next week so look for an email from our office asking for your shipping details.
For those of you who did not hear about our contest in time to enter you can still submit your ideas and comments via email. Please visit our website: www.tourdafrique.com where you will find our contact information.
We've joined forces with the Toronto Cyclists Union
(
http
://
bikeunion
.
to
/)
and will be developing a campaign to improve cycling in Toronto using your ideas in combination with advice from them.

We realize that cars are an essential part of the lifestyle of many Toronto residents and we don't aim to change that.

We are not interested in a war on cars, we would just like our mayor to recognize that cycling, whether for sport or for transport, is also a big part of the lifestyle of city residents and we would like our issues heard and addressed.
So over the coming weeks we will develop a campaign to address Mayor Ford's negative view of cycling and we'll implement it when the
North
American
Epic
bike tour rolls into Toronto on July 27, 2011.
The
Toronto
Cyclists
Union
is a membership-based organization bringing together cyclists from all across Toronto.

Their website is a great resource for everything from finding out ways to get involved in bike advocacy to finding the safest routes when cycling in the city.

If you're a cyclist in Toronto and are not a member you should certainly consider joining.
Our Top Three Contest Entries!
Congratualtions to our top three vote getters! We've summarized their entries here.

You can read the entire entry and all of the contest entries by clicking on the Contest tab on our
Facebook
Page
Go Local, Grow Local
by Stacy DeLoe
Stacy's entry is based on the idea that the issues surrounding cycling in the city are about lifestyle choice and the issue is interconnected with the idea of community, environmental stewardship and a strong local economy.

She suggests that we should begin our campaign by teaching the riders on tour the importance of shopping locally, supporting one another and reaching out to the communities we travel through.

This sentiment strongly echoes our own beliefs and for us is one of the biggest intangible benefits from travelling on a long distance bike tour with a large group.
Stacy also suggest that as an expression of this idea of community and to create a lasting reminder of the tour the riders plant seedlings along our route and when we reach Toronto we work with local cyclists, gardeners and farmers to plant a sort of victory garden (maybe bordered with pink flowers?) to represent the connection between cycling and clean air and to help build a sense of community among people who choose cycling as a lifestyle.
I'm not Going to Toronto
by Scott Kennedy
Scott's idea takes a more capitalistic approach to the issue.

He also believes in the power of the cycling community and suggest we help focus that strength through a video campaign to

demonstrate that cyclists all over the world will choose not to visit Toronto unless the city adopts cycling friendly policies.

He suggests that we collect short videos from cyclists all over the world in which they simple state "My name is …. and I am not going to Toronto".

The video montage of hundreds (or thousands?) of cyclists can then be shown to the mayor and to local business leaders in the city.

Scott also suggests that when the tour enters the city on July 27th that we host a 'critical mass' style ride to demonstrate the power of the cycling community.
Pinko Mayors Unite
by Hanna Spence
Hannah's idea also incorporates the whole tour, using the 8000 km journey to make a point.

She suggest that on each our 15 rest days, many of which are in major US and Canadian cities, that we contact the Mayor and organize short 'Pinko Rides' to highlight what other cities in North America are doing to improve cycling in their cities .

Once we reach Toronto Hannah suggests we try to meet with Mayor Ford, share our experience in the other cities we've travelled though and make our plea that he reconsider his transportation plan to include more bike lanes in and around the city.
A quick summary of some other contest entries we found interesting:
1) Display LED Road signs on major roadways into the city that display the average time it would take to get to the city center by bike, bus or car.
2) A 'messenger style' race between a person in a car, using public transit and a bike to see who can travel from 10 kms outside the city to downtown the fastest.

A cost breakdown of each mode of travel would also be presented at the finish line.
3) Initiate a 'safe bike to school day' for Toronto area kids on the day the tour arrive in the city.
4) Go for a bike ride.

(I like this one because it drives home the point that ultimately, no matter what our mayor does, we can all choose to ride our bikes in celebration of the sport and as a lifestyle choice).
Thanks again for all the great entries and stay tuned as we work with the Toronto Cyclist Union and other partners to develop our campaign.

Your comments and advice are always welcome.

You can find out more about the Tour d'Afrique by visiting our website at:
www
.
tourdafrique
.
com