Blog
REGISTER NOW
LOGIN
SIGN UP FOR OUR NEWSLETTER
Brakes not working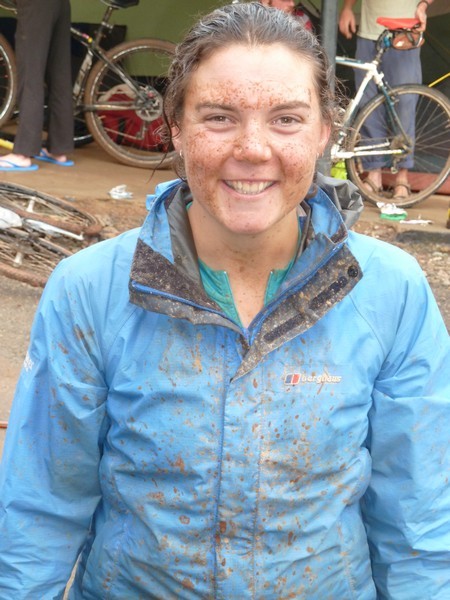 The rain has arrived.
This is bad news. Particularly for the trucks which have a very high risk of getting stuck. This has great potential to cause major logistical complications – especially as the trucks contain the kitchen, everyone's gear, a heap of food, the clinic, the bike shop, tarps for shelter at camp and many other important bits and pieces.
It is a very wet ride. The rain drizzles down out of the sky. I feel like a kid again going out for a splash in my gumboots/wellington boots/galoshes. I ride my bike through all the puddles just because I can and it's kind of fun. The road turns to mud and it goes everywhere – all over me and Mitch the Rockhopper. We're both completely covered.
There's a few rolling hills and I notice my brakes aren't quite working quite as well as they used to. A big decent a few kilometers later and they stop working altogether. I'm flying downhill completely out of control. The road is unpaved, there's bumps and puddles everywhere. My fingers release and regrip those brake levers but nothing happens. Ahead is a big soft muddy patch, a massive bump, followed by a huge puddle of water. I'm terrified – I'm sure I'm going to come off and I'm going so fast that it's not going to be pretty. I stick my weight back and somehow I manage to fly over the bump, land in the puddle and stay on my bike. I have no idea how. Priority one for getting to camp tonight is to fix those brakes!
When I get to camp I discover that there's multiple people with the same problem. The mud has sanded down the brake pads. I replace them (with a tiny bit of help from Gabe and Martin our ever friendly and helpful bike mechanics) and adjust them (I can do this bit myself).
Fingers crossed the weather is a little drier tomorrow!!!
— Claire