Blog
REGISTER NOW
LOGIN
SIGN UP FOR OUR NEWSLETTER
Advice for future TDA riders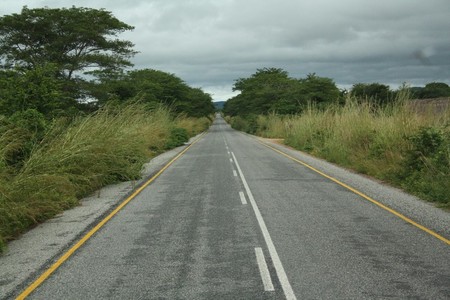 Today I'd like to share some of my thoughts on selecting equipment for a expedition as demanding as the Tour d'Afrique. We've had a number of months to see what kinds of gear holds up to the rigors of traveling in Africa, and what items are best left behind.
Tent
Your tent will be your home and refuge for the four months that you will be on tour, so it's critically important to select a good one. It must keep you dry when it rains, and it also keeps the mosquitoes at bay while you are asleep. Here are some features to look for in a shelter:
It should be a freestanding design, meaning that it can be assembled and stand without any stakes driven into the ground. At times, we have camped at hotels and the only areas available to set up our tents have been a concrete pad. If your tent needs stakes to stand, this will present a problem. Freestanding tents do not do well in the deserts of northern Africa. The tension of the tent can easily pull the stakes out of the ground, and when rains come to soften the ground and the wind starts to blow you will find yourself inside a collapsed tent. This is not fun at 3:00am. Trust me, I know this from firsthand experience. Your tent should also have a completely removable rain fly. This will help keep you cool on hot, muggy nights. Make sure that the manufacturer of your tent has a footprint available for your tent. A footprint will protect the bottom of your tent from sharp rocks and thorns, as well as make it possible tom take down and fold up the tent without it becoming covered in dirt and mud. A good tent design will have easily repaired tent poles. Be certain that replacement pole sections are available, and that you do not need too many different lengths to make up your repair kit. The segment that you decide not to bring will surely be the one to get stepped on in camp and then you're out of luck.

Sleeping bag
Down filled bags are warm, light, and compress well into their stuff sacks, but do not keep you warm when they become wet. A synthetic filled bag might be a better choice. Be sure to buy a sleeping bag liner. Either silk or cotton will be fine. I prefer a mummy bag, other like regular bags. If you are tall, make sure that the bag you buy is long enough to accommodate your height.
Headlamp
A headlamp is a very important part of your equipment as you will use it every evening. I recommend that you purchase a unit that accepts AA or AAA sized batteries. Replacement batteries are widely available in Africa. There is no reason to use a halogen based lamp. Buy a LED system that is dimmable and has adjustable aim.
For my next blog, I will go into great detail about selecting a bicycle and its requisite spare parts for the Tour d'Afrique.
— Gabriel Altman