Blog
REGISTER NOW
LOGIN
SIGN UP FOR OUR NEWSLETTER
Namibia North and South – Part Two
The journey continues…
NAMIBIA – SOUTH
As the Spotlight on Namibia cycle tour of the South winds its way out of the surreal sandscapes and into the colonial coastal town of Swakopmund, prepare yourself for a smorgasbord of adrenaline charging options in the city known for its extreme sports. As if cycling through one of the harshest landscapes imaginable wasn't enough of an adrenaline kick already!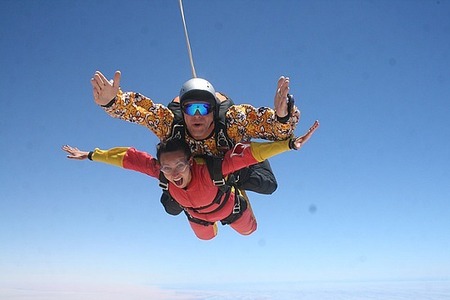 During the two days we spend here, you can rest your weary legs by hurling yourself out of an airplane and getting a bird's-eye view of the desert, albeit one in rapid free-fall.
Or, switch your 2-wheeled bicycle for a 4-wheeled quad-bike and spend the day roaring about the dunes.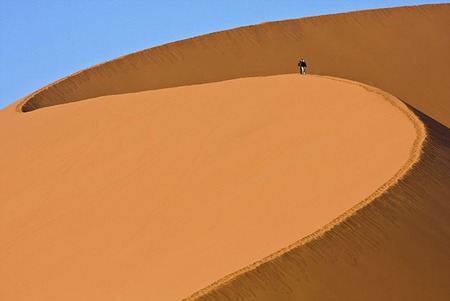 And if sandboarding down some of the highest moving sand dunes in the world or swimming with dolphins doesn't appeal, then while away the days of the saddle by strolling around this quaint city, with its fascinating history.

NAMIBIA- NORTH
As the cycle tour of the North heads away from the glorious granite mountains of Spitzkoppe, after a night being dazzled by the brilliance of the stars of the African skies, we pedal into areas famed for the visuals relics left behind by ancient Bushman tribes.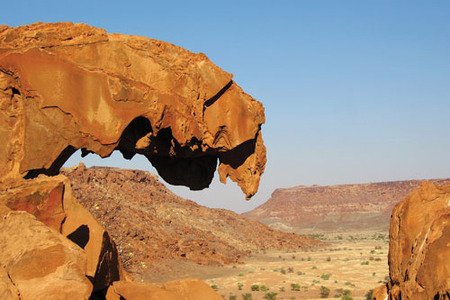 The area around Brandberg and Twyfelfontein is home to one of the largest concentrations of rock petroglyphs in Africa. UNESCO approved Twyfelfontein as Namibia's first World Heritage Site in 2007.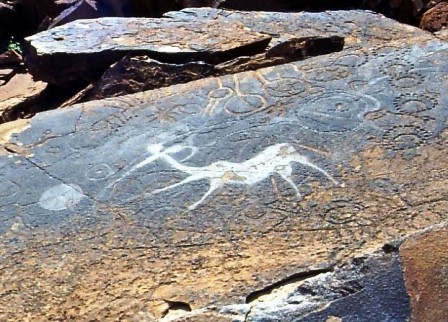 The Dancing Kudu
Reflect for a moment, as we enjoy a rest day exploring the area, on what it must have been like to exist in these incredible, yet stark landscapes millenia ago.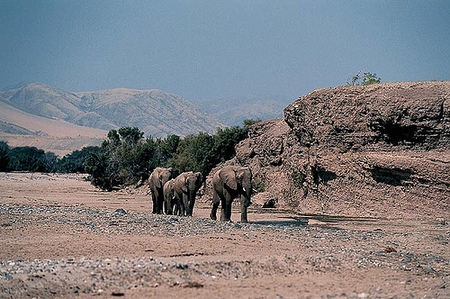 Photo by SafariAfrica
If you're fortunate, you might cycle into an area that is still home to one of the few remaining desert elephants; only about 50 remain of these incredible wonders of the natural world that have adapted to this environment where most other creatures would fear to tread. Unless you've got a bicycle of course!
To read Part One of the tours click here
To register or for more information, click here