Blog
REGISTER NOW
LOGIN
SIGN UP FOR OUR NEWSLETTER
Namibia North and South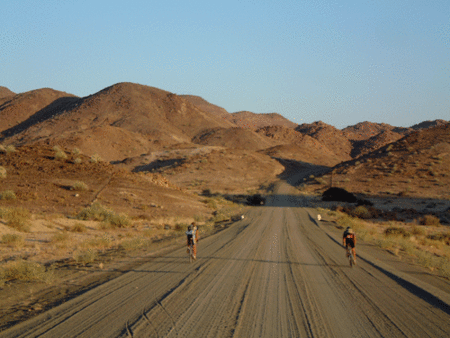 A cycle tour through the surreal splendour of Namibia is a journey into a realm of experience beyond anything you could ever imagine. Expansive landscapes, the highest moving sand dunes in the world, desert elephants and a coastline of shipwrecks, bones and diamonds: come bike your way through a desert dream world.
From the capital city of Windhoek, you have two choices; you can either ride north to Etosha or cycle south towards the coastal town of Luderitz. Or why not be brave and immerse yourself in the complete experience and do both? Who needs camels when you can conquer the desert on bicycles?
Heading north along the more rugged route we soon ride up into the Bosua highlands which offer incredible views of the open Namibian plains, where land and sky stretch endlessly onwards. In the distance we'll be able to see the impressive rock mountains of Spitzkoppe that rise up out of the surrounding flat lands.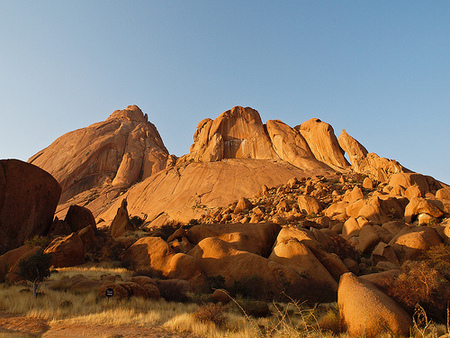 flickr photo by Gusjer                   
Known as the 'Matterhorn of Namibia' these bald-headed granite peaks were formed about 130 million years ago and offer incredible photo opportunities of their magical forms and shapes as we indulge in a scenic sunset and a night under the twinkling African skies.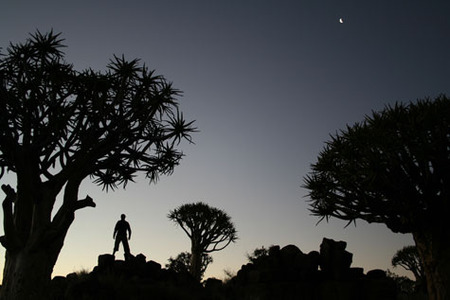 Heading south of the capital we soon pass the Gamsberg mountain, a large table-topped mountain that at a height of 2 347m, is Namibia's fourth highest mountain. The absence of towns and a resultant darkness of the surroundings, combined with an unusually clear night sky make the plateau an outstanding site from which to study the stars of the southern hemisphere. During the day be bewildered by the ancient Welwitschia plant (the oldest living species are some 2000 years old!) as you cycle through lunar landscapes on your way to the decidedly German town of Swakopmund.
Click here for more info on both tours.