Blog
REGISTER NOW
LOGIN
SIGN UP FOR OUR NEWSLETTER
Report from Zambia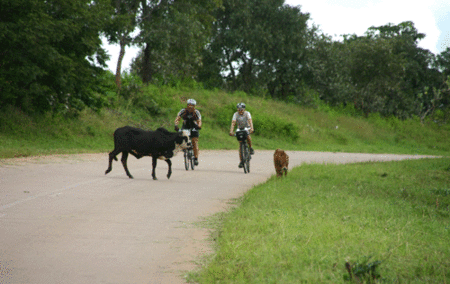 The show goes on! The world's longest bicycle race/expedition has made its way to Zambia, the seventh country on the route (out of 10).
The Tour d'Afrique spends 10 days in Zambia, being 8 riding days (covering 1150 km) and 3 rest days (1 in Lusaka and 2 at Livingstone/Victoria Falls).
After crossing the border and buying supplies in Chipata, we rode along the thinly populated Great East Road across rolling hills and the Luangwa River Bridge to Lusaka. Days were long and hot, and we had some strong showers at what is (or should be) the end of the rainy season.
Two very strong riders (including the second place on the race) lost their EFIs this week, not so much because it was that hard, but because at this point everyone's bodies are starting to feel the 3 months of strong riding since January when they left Cairo, in Egypt, to the 12,000 km journey across the African continent. The tour is now on its way to the 8,000 km mark.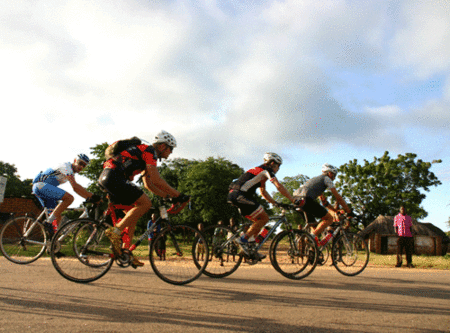 Racers
Dennis Kipphardt, from Germany, has won his first "mando day" and got a 30 minutes bonus for it. World Champion Paul Wolfe (Canada) is still leading the race, now with an advantage of around 15 hours from the second place Jorg Hartmann (German). It looks like a lot, but the race is far from being decided, things change quite quickly on a race of this magnitude.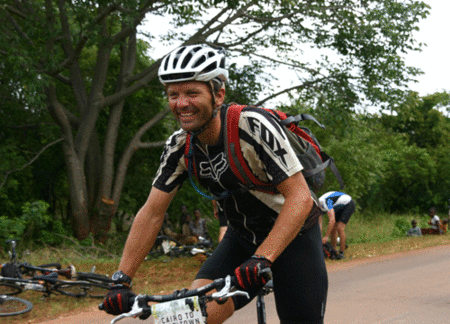 Ryan
South African Ryan Paetzold is working hard to win a stage, and is getting closer to it every day. Ryan, who considers the TDA "the tour of a lifetime" has been improving his cycling a lot since Cairo and is now decided to take a winner's plate home.
From Lusaka, where the nomad cycling village (now around 100 people) is set up now for a day of rest, to Livingstone (where the great Vic Falls are) the roads are flatter and fast, passing through several larger towns. From Livingstone it's a short ride to Kazungula and the pontoon ferry across the Zambezi to Botswana.