Blog
REGISTER NOW
LOGIN
SIGN UP FOR OUR NEWSLETTER
Lizard Head Pass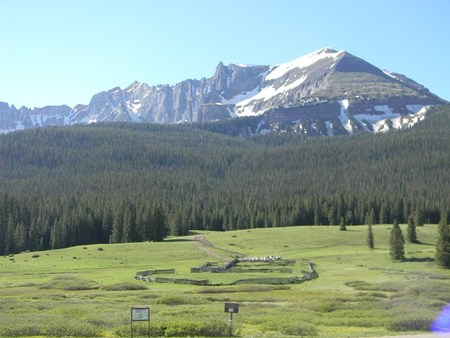 It's been another spectacular day in Western Colorado. After waking in chilly temps next to a rushing snow-fed stream in Priester's Gulch, the riders climbed 38 km up the Dolores River Valley to the 10222' Lizard Head Pass. Blessed by a tail breeze and a gradient that only averaged 3% they arrived at the summit refresh stop in raptures.
While there were no lizard heads to be seen, the riders were treated to astonishing views of the San Juan range in all directions including Western Colorado's highest peak, Mount Wilson. And then began their other reward, a sweet descent down into the valley beyond and the ski resort of Telluride.
Formerly a mining town that thrived in the late 19th and early 20th centuries, Telluride now boasts boutiques, craft breweries, outdoor sports stores and gourmet cafes, beneath towering peaks and literally hundreds of ski runs. Judging by the real estate prices in some of the town's free glossy magazines, it's become a home for the rich and famous (or infamous). But for the North American Epic, Telluride is just another beautiful way post on our trans-continental journey.