Blog
REGISTER NOW
LOGIN
SIGN UP FOR OUR NEWSLETTER
Orient Express – pret a partir!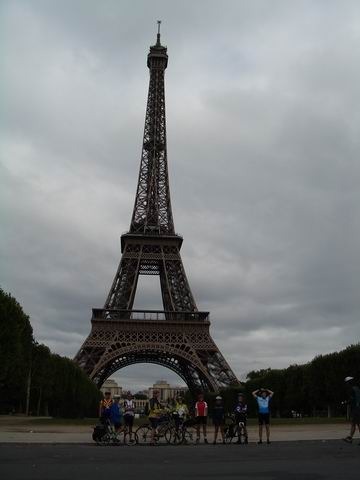 Well we started in the middle. The OE Tour staff that is, by picking up our trusty Tour vehicles in Bratislava and driving out to Paris earlier this week. The Tour preparations have all gone well and now the final pieces of the puzzle are coming together before our departure from Paris early Sunday morning.
Many of the cyclists have arrived and have been spending time in central Paris seeing "les classiques" as well as Versailles. Today Gergo our top-notch mechanic spent the afternoon helping cyclists put their bikes back together after their long flights from all corners of the world. Tomorrow morning is going to be an early one with the cyclists heading out for a scenic Tour of Paris with Gergo and our super duper Tour leader Ricardo. Expect some great shots of the group by the Eiffel Tower!
All in all it's looking like a great group and the excitement is building. The first couple of cycling days out of Paris are quite tranquil with distances around 70km-85km, so a great warm-up for the legs.