Blog
REGISTER NOW
LOGIN
SIGN UP FOR OUR NEWSLETTER
Santa Fe Trail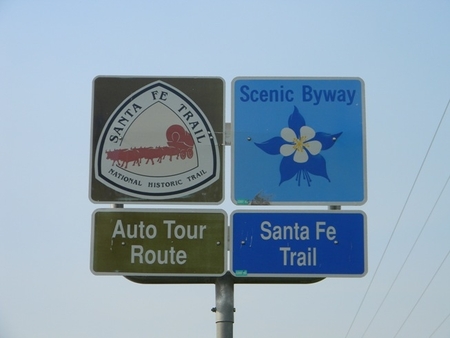 The NAE clients and crew have now left the mountains and our rest day in the unfortunately dull and economically depressed "Steel City" of Pueblo Colorado behind. Well at least there was no shortage of good Mexican food to be had there!
Our eastbound venture is now following the historical Santa Fe Trail towards Kansas, albeit in scorching heat – it was a near record 103 F this afternoon. The Santa Fe Trail, which ran from Boonville, Missouri to Santa Fe, New Mexico, was begun in 1822 to carry travelers to the unsettled territories of the west and southwest. Tonight we're staying just outside the town of Las Animas (The Spirits) in drought stricken southeast Colorado, not far from the main line of the Atchison, Topeka and Santa Fe Railroad (AT & SF or Santa Fe, as it is better known) which was our companion for much of the day. When the rains are better, this area is renowned for ranching and wheat production, but yesterday a handful of the counties we are passing through were approved for federal relief due to the drought conditions.
Fortunately for our cyclists, its always easy to find ice, and today's pedal through the heat from Pueblo was made just a little easier when our on the ball Tour Leader Paul appeared at kilometer 120 to refresh our bottles with COLD water. Aaaahhh!