Blog
REGISTER NOW
LOGIN
SIGN UP FOR OUR NEWSLETTER
Highlights of the Hippie Trail – A Cycling Adventure Across India – Part 2
"A fantastic trip. India is a country of great contrasts, with something fascinating around every corner. A riot of colour, sound, taste, and smell. Remarkably friendly people & tasty food. Go with an open mind and a willingness to be outside your comfort zone at times, and you will be rewarded with a pretty profound experience." – Louise (Canada), 2017 Hippie Trail participant
We are very excited to present Part 2 of our series on the highlights of India (read part one here). Over the years of bringing cyclists to this fascinating land, we have collected some great stories, videos and quotes. We hope that they inspire you to join us on the 2023 edition of our journey through India by bike – the Hippie Trail.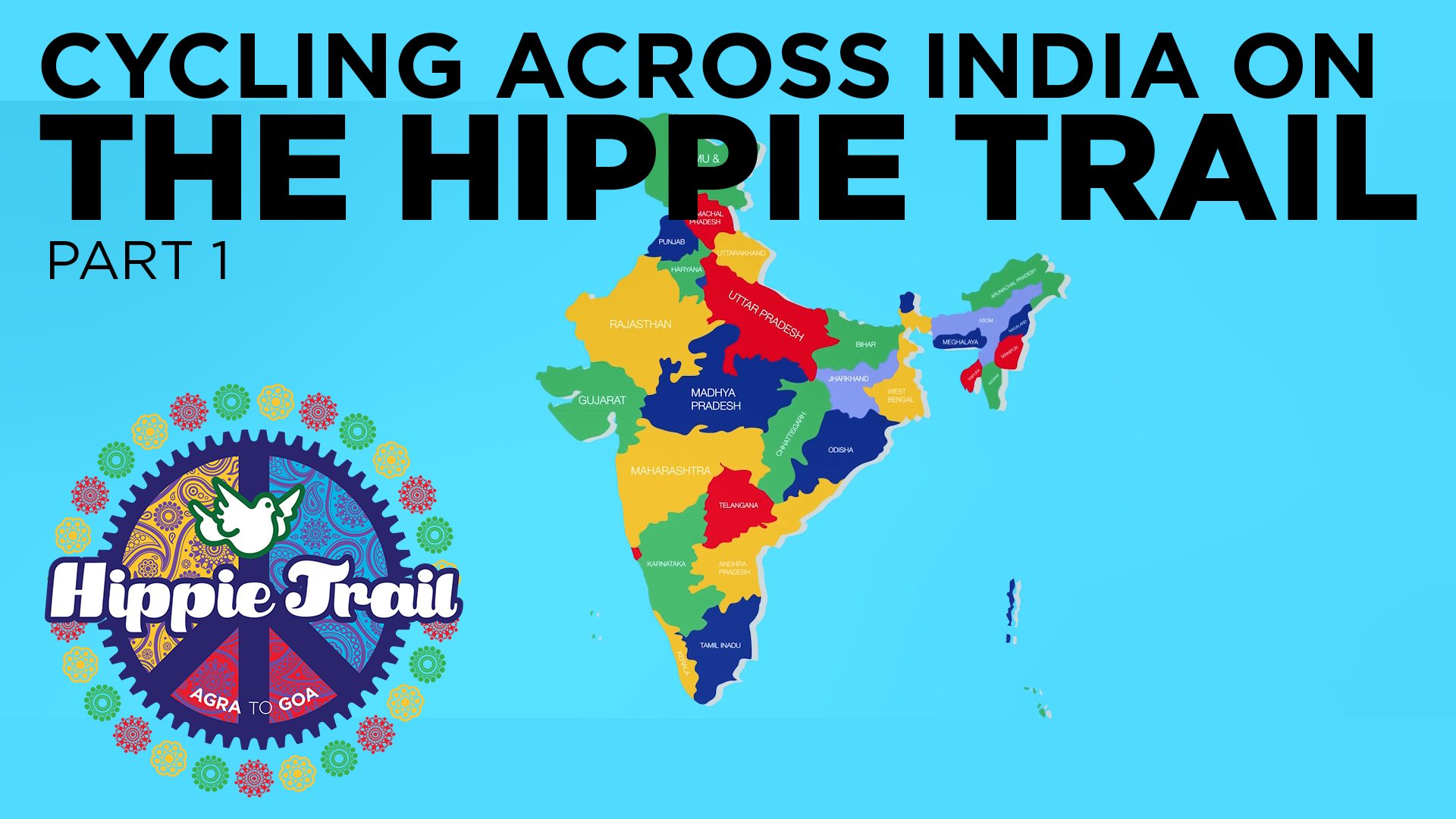 "What comes to mind when you think of cycling in India? Is it crazy traffic on busy urban streets? Or is it quiet country roads filled with cows, their owners wearing bright turbans and wide smiles? In our experience, India offers a bit of both…and so much more. It is a hugely diverse and confounding place. We hope these videos will show you that India is certainly never boring for the first time traveller and definitely not worth dismissing as a cycle touring destination." Read more and watch the videos…
"It was like cycling in a real live video game and the most fun I've ever had on a bike tour. The Indian people were so friendly along the whole route. I will always remember the calls of 'happy journey' & 'welcome to India' that the people shouted as we passed by. Add into this great food and some amazing palaces and forts to stay in and you've got a great cycling journey." Read more reviews…
"One reason the hippies who arrived on Goa's gorgeous northern beaches in the '70's fit in so well was the region's attitude to life. 'Susegad' roughly translates as peace, love and understanding – a view tailor-made for young people looking to 'Turn on, tune in, drop out'." Read more…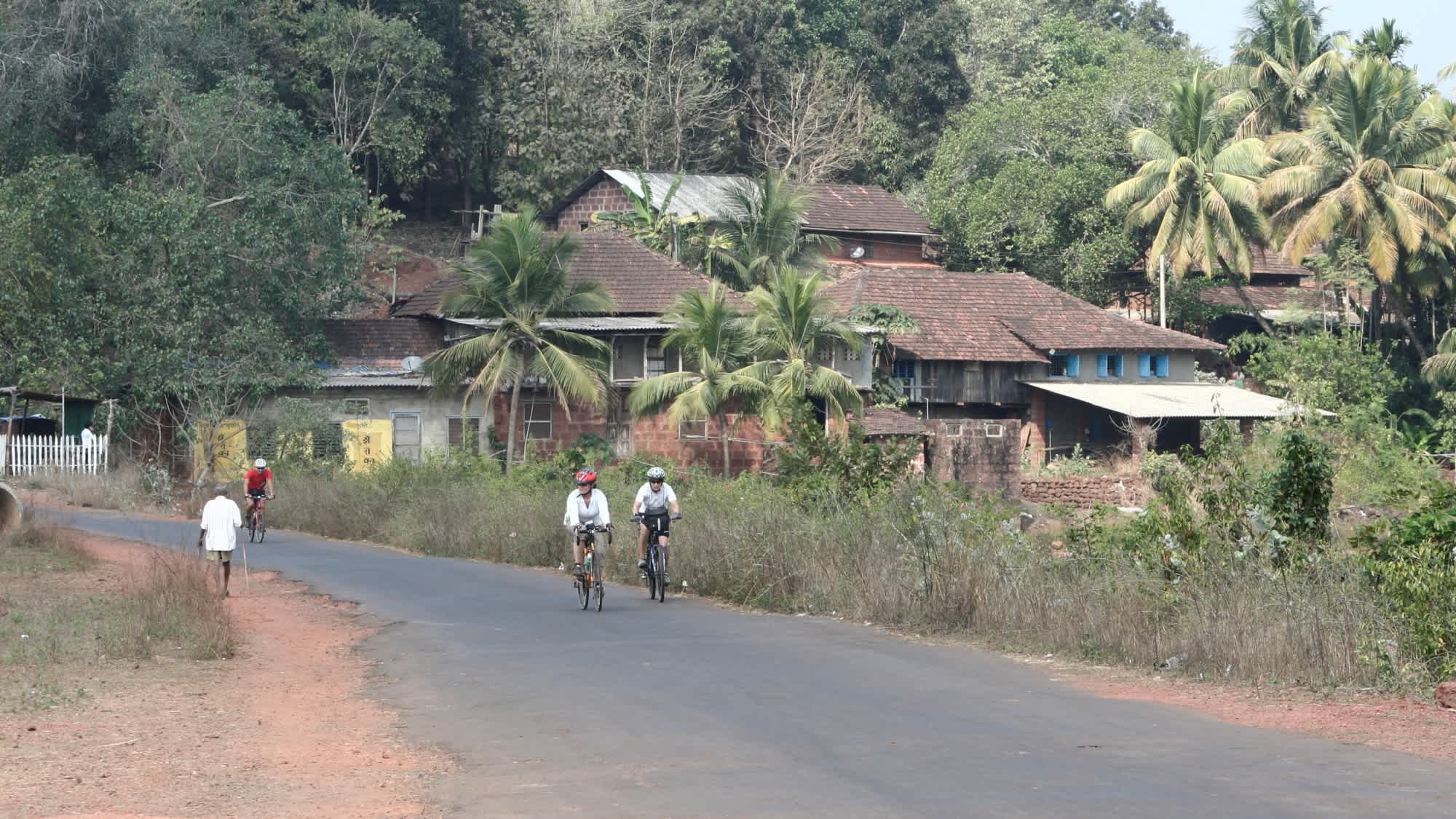 "Our perceptions of bike safety tend to be influenced by certain cultural ideas about India – the language barriers, the possibility of getting sick, the differences in dress and manners, the teeming population. So when you combine your concern about not being able to communicate with the locals with a press report about a tourist being assaulted, your fears will feed off each other." Read more…
"This is a wonderful, exciting trip to see India. India has a rich and diverse history showcased in the many castles and monuments that we had a chance to see. On a bicycle, one can get up close and personal with the people and the culture. I learned a lot about generosity and welcome. I was surprised at the beauty of the country and left a lot of pre conceived notions behind me." Read more…
RELATED
TOUR
Hippie Trail
"Turn on, tune in, Drop out" It was 1967 - the Summer of Love - and Timothy Leary had this advice for his young followers at the Human Be-In taking...