Blog
REGISTER NOW
LOGIN
SIGN UP FOR OUR NEWSLETTER
Not so easy!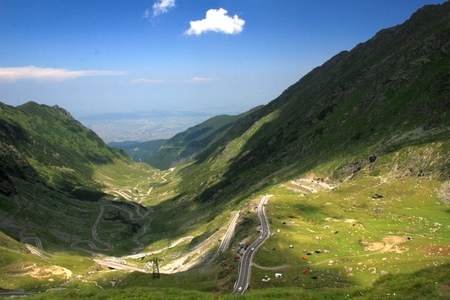 There are easy days and not so easy days. The stretch of cycling from Alba Iulia to Bucharest definitely falls into the not so easy days. Each and every person on the Orient Express was tested at some point in what unfolded as a very epic stretch. Between the distances, road conditions and heat there were some very tired bodies moving slowly through the camps each evening.
It was also our most adventurous section and one that will certainly remain in the memories of those who partook. Our first day out of Alba Iulia was the longest of the tour at about 150km, including a rough dirt stretch at the very end. For many this was the longest they'd ever cycled.
The day over the Transfaragas pass allowed riders to test their ability on a 30km climb. This year by chance a top level cycling race was going on at the same time so our participants got to see the pros in action cruising up the climb. Another new feature this year was staying at the top of the mountain pass at 2000metres. Our cabana was quite comfortable and the mountain air was indescribably refreshing after the persistent heat of the last week.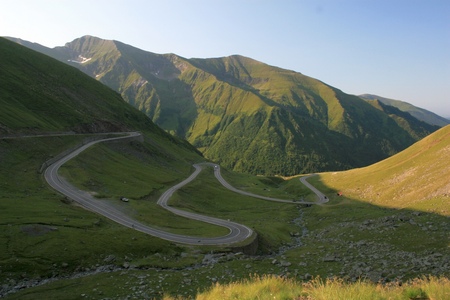 The descent from the top of the Carpathians is intense with views from the many switchbacks to the valley below, not that someone cycling 50km per/hour can really take their eyes off the bumpy roads too often to see. Many of the cyclists stopped in at Vlad the Impalers castle. The castle itself has deteriorated over the ages but the view from its' hilltop perch is stunning and the imagination easily wanders to a distant, bloodier time.
Continuing onto Bucharest with still more hills and also higher population and busier roads to deal with we have been fortunate to see many different aspects of Romanian life. It's a country completely unique to those around it and the Latin flair is much enjoyed.
Tomorrow we leave Bucharest and head towards Bulgaria. Our second last country on the trip. We'll see the Danube River for the first time since leaving Budapest; who knows, maybe we'll even jump in for a swim.