Blog
REGISTER NOW
LOGIN
SIGN UP FOR OUR NEWSLETTER
St Louis
On arrival in St. Louis, we were met with a new staff member for the North America Epic. Ryan Laine hails from Chico, California. He willingly chose to take a two day greyhound bus to St. Louis to enjoy the the countryside instead of a much quicker plane ride. They lost his bike but Greyhound was able to track down his Surly a day later.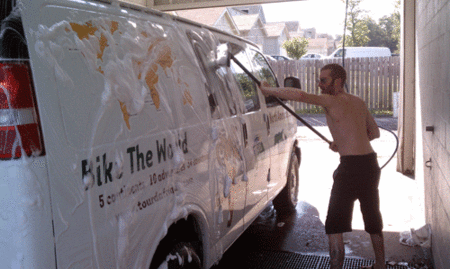 When Ryan and I caught wind that the original monster truck, Bigfoot, was just outside of St. Louis in neighboring Hazelwood, we agreed we had to check it out. After all, this is trip is the North American EPIC. Sure enough, we were able to track it down and it was epically bad-ass indeed. Below is a picture of Bigfoot against our very own TDA van for a little perspective of its size.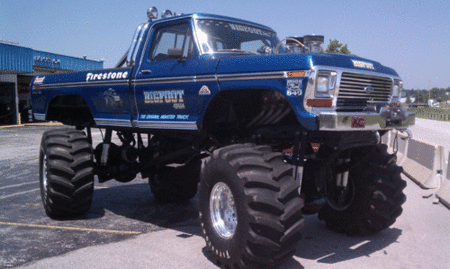 We're thinking of trading in the lunch-van for Bigfoot.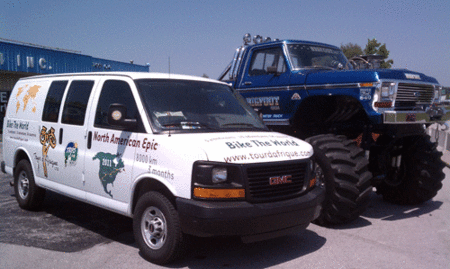 Feeling inspired by life after witnessing Bigfoot, we decided to go check out another larger than life St. Louis resident, the Anheuser-Busch Brewery.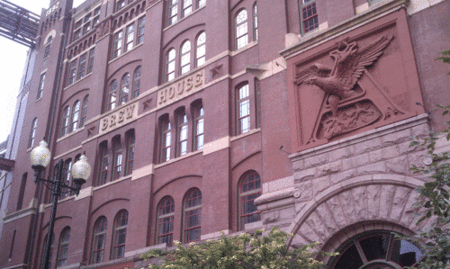 Whether or not you agree with the taste of Bud, it's hard to ignore its presence in most American bars. It's also hard not to be impressed by the sheer size of the 142 acre compound and the logistics needed to keep it running. We learned about the several National Historic Landmarks on site, along with how they survived the "dark days" of Prohibition in the United States. Obviously we finished the tour with their complimentary tasting.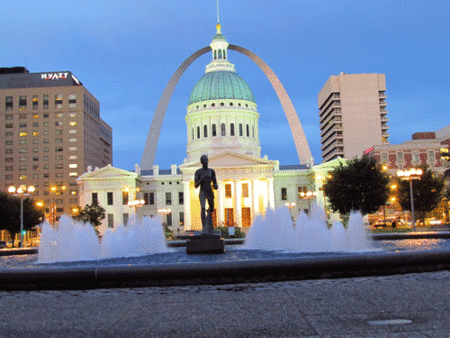 We also stopped in and said hi to the guys at Urban Shark Bicycle Co. in downtown St. Louis. We had a nice conversation with the staff and were excited for them to show us the adjacent Downtown Bicycle Station that's new to St. Louis. This indoor facility offers over 100 bike racks, a locker room with showers and even a secure key card entry for cyclists who pay a reasonable daily, monthly or yearly fee. These kinds of facilities are definitely refreshing to see popping up in cities and hopefully more places will catch on to the obvious benefits.