The Good Life and the Saint John River
The North American Epic has passed into New Brunswick and a majority of the southbound journey has been along the Saint John River.
In Woodstock, our camp was at the edge of the river, providing an amazing backdrop to a relaxing campground. Chef Jon whipped up some amazing quinoa and stir fry for everyone that night. Life is good! See what we mean!
Amidst the quiet countryside of New Brunswick we came across a few quirky landmarks. Here is the world's longest covered bridge (381 meters) in Hartland: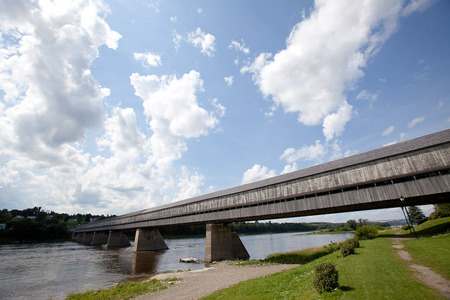 We also saw the world's largest axe, which is proudly displayed in Nackawic. Pictured below are Deb and Josh to give some perspective to the ridiculously large axe that not even the hotdog yielding Paul Bunyan (we saw him earlier on tour in Atlanta, IL) would have been able to handle: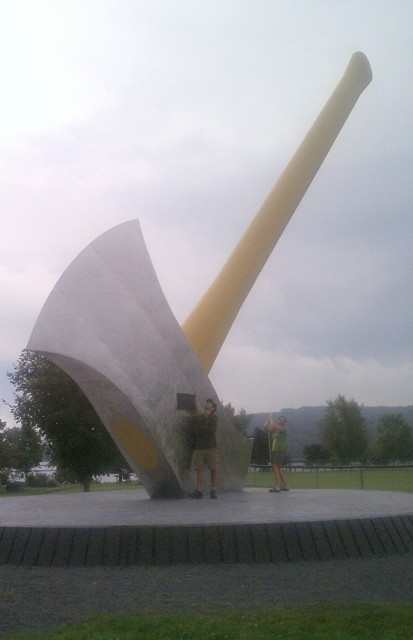 ---