Blog
REGISTER NOW
LOGIN
SIGN UP FOR OUR NEWSLETTER
A Beautiful Ride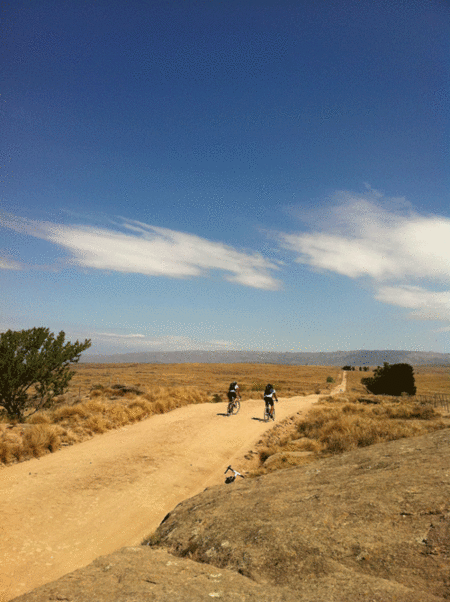 We are back on the road again after the first rest day. It's a day of firsts; first hills, first real test of the tires and bikes, first bush camp (limited washing water, no electricity or even cell phone reception) and first time the riders have had to dig a pit to do their business!
Were not in the Andes yet but today saw the riders through 87km and 1500m+ of climbing. We are now sitting at over 1700m for the night and the temperature has dropped as you'd expect – but not uncomfortably so.
It was a great sensation to finally be away from the long flat roads which, while they remind some of home, where playing with my mind. The landscape is incredible, lots of what I'm presuming is granite poking through grasslands. Keeping us company we've had horses, cattle and a few sheep but very few people or cars and better still no sign of power lines anywhere.
The roads are expected to get tough tomorrow but, to compensate, the distances are less than they have been. Dinner is on the burners and tents are up. Life is good.