Blog
REGISTER NOW
LOGIN
SIGN UP FOR OUR NEWSLETTER
Foundaton Spotlight: Arbatu Ensesa School
About Kebele (Arbatu Ensesa) school
Arbatu Ensesa elementary school was established in 1982. The school is located in Gondar, Ethiopia. At the moment there are 681 students at the school (336 male and 346 female). Kindergarten up to 8 grades are taught in 16 classrooms by 7 male and 17 female teachers.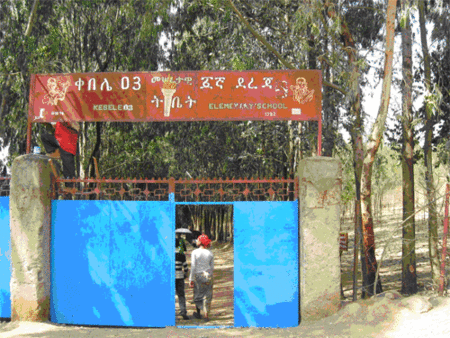 TdA's Relationship with Arbatu Ensesa
2010 rider Tony Nester first introduced us to Arbatu Ensesa School. Tony had been supporting the school for the previous 4 years through LINK Ethiopia. Tony's donations allowed for the construction of 4 classrooms, the purchase of classroom furniture and the creation of a toilet block for girls.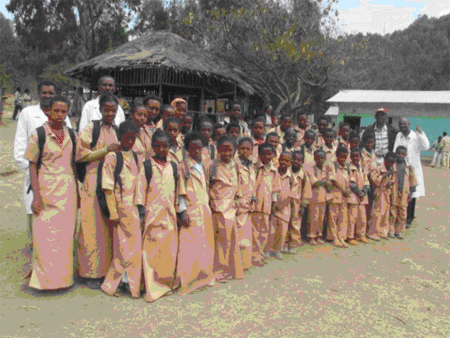 Picture of students benefited from our donation together with their teachers and director.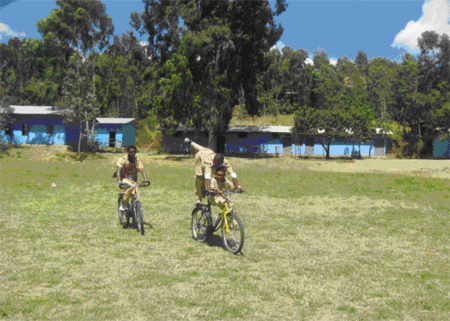 Our relationship with the School has been facilitated by Link Ethiopia
Link Ethiopia (LE) has been responsible for improving education in Ethiopian schools for the past 15 years. LE has been doing this by:
– providing a wide-range of resources (building classrooms, libraries, providing sanitation & clean water facilities, providing laboratory equipment, sports facilities etc) to Ethiopian schools to create conducive environments for quality education to take place;
– encouraging cultural exchange & fostering knowledge/skills & experience sharing between Ethiopian and British students & teachers by linking Ethiopian schools with British schools (we have over 100 school links);
– running a child sponsorship programme for our linked schools that helps not only the individual student but also his/her school;
– improving English of Ethiopian students by running a volunteer teaching programme within our linked schools.
In 2012 the Tour d'Afrique Foundation and riders on the 2012 tour will visit Arbatu Ensesa School again. Tony has organized for the donation of 100 school uniforms and for the TdAF make a donation of bicycles to Link Ethiopia.