Blog
REGISTER NOW
LOGIN
SIGN UP FOR OUR NEWSLETTER
Introducing our new Fleet!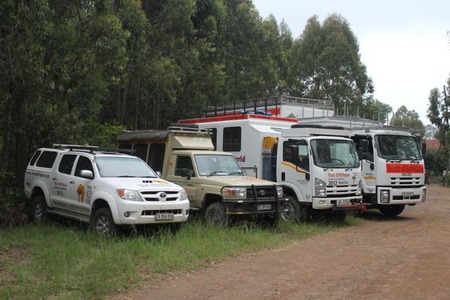 We are proud to announce that Tour d'Afrique Ltd. has made our biggest investment to date in the future of the Tour d'Afrique cycling expedition. For the first time in our history, we will be running the expedition with our own fleet of custom built trucks – designed specifically for the challenges of this route.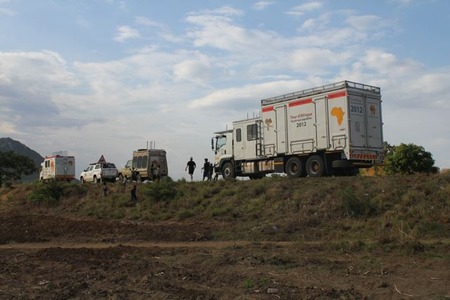 Having subcontracted vehicles from various overland companies since 2003, we began by buying two vehicles last year and then purchased two more this year, giving us the full capability we need to be self contained. These vehicles are a symbol of our desire to strive for better, safer and more reliably run tours across Africa in the years ahead.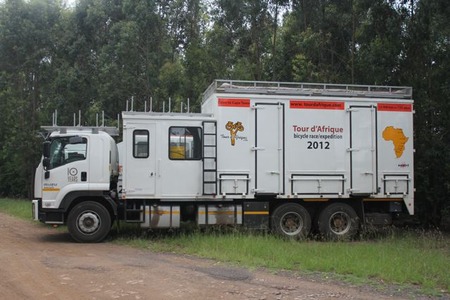 Our large overland Isuzu truck comes complete with water and kitchen storage, 51 lockers, access doors, passenger seating area with reinforced frame and seatbelts, bicycle racks and roof tire rack. These, along with many other safety and convenience features, will enhance the experience for the riders and the work environment for the staff. We look forward to having you join us and our new fleet in the years ahead.
Past riders and staff will look back, perhaps with a tinge of regret, to the days of Af-Routes trucks…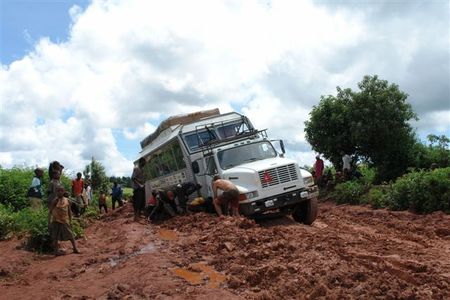 …and their support staff…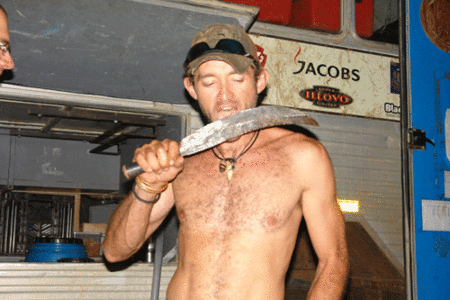 and, of course, the legendary red boxes.
Lockers are nice but the red boxes did have their advantages:
Having a beer…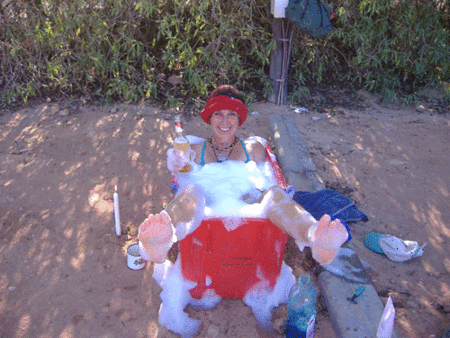 …having a nap…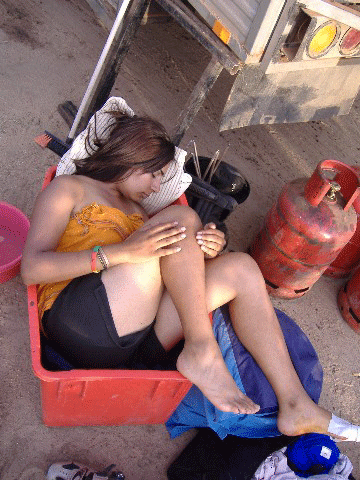 …or two…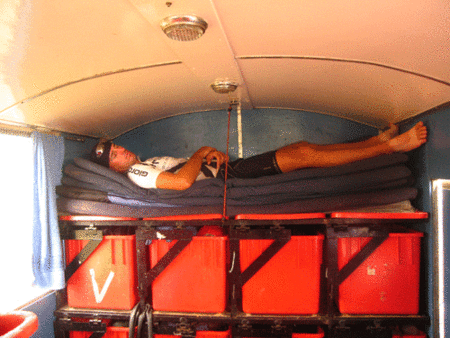 …laundry…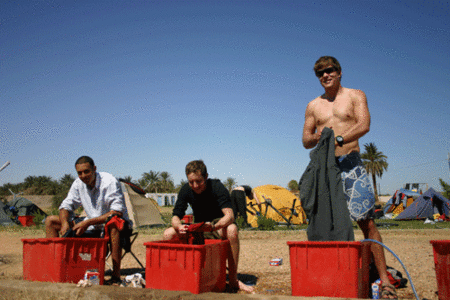 …reading…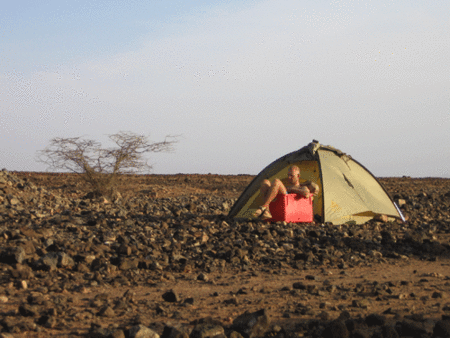 …eating…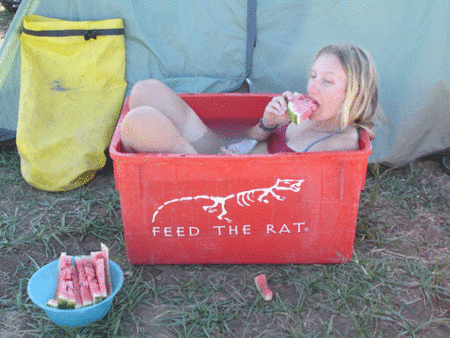 …Yes, we will miss them. Now I need to lie down…