Blog
REGISTER NOW
LOGIN
SIGN UP FOR OUR NEWSLETTER
Shopping in Safaga, Egypt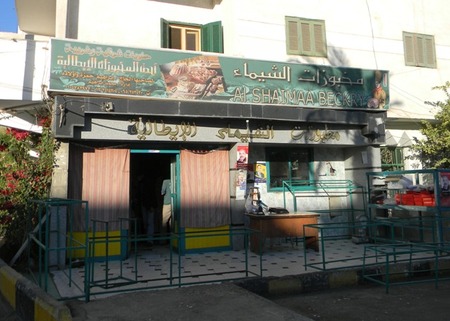 On the one hand keeping 50 hungry cyclists and the staff well fed is one of the most intensive and important jobs on Tour. On the other our Cook Jon Shepheard will experience Africa more intimately than many of the participants as he explores and barters in the local shops and markets in his quest to restock the kitchen with high carb and protein biking food and, when the chance is presented, with local delicacies.
A big food shop was done 2 days ago and so this morning Jon's aim was to replenish a few key items. Here's how it unfolded: first we went to the Al Shaimaa bakery where the owner plied us with Egyptian baked goods while Jon purchased 2 bags of long rolls plus honey pastries, date pastries and sweet cakes for dessert tonight. Total cost $18.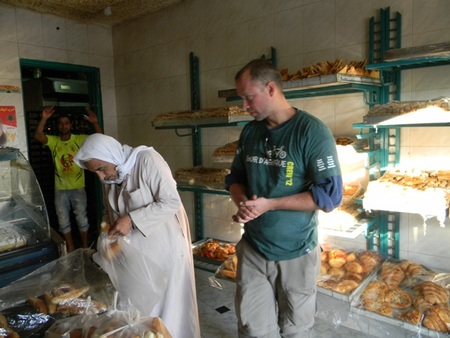 Then it was across the street for feta and la vache qui rit cheese, salt, tea, and bleach – cost $26. There Jon related what happened once in Dodoma, Tanzania. Entering a similar sized shop and being advised by the Tour Leader that this was the last decent store for 3 days, Jon surveyed the goods and told the lucky shopkeeper he'd take everything on the shelves and in the storeroom in boxes!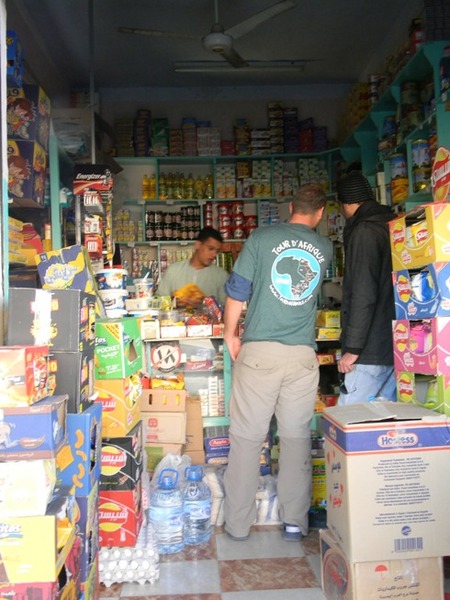 We needed to fill a propane tank and so Remon our Egyptian support partner asked the baker where we could find it. The baker answered that he had an extra full tank at home so off we went through the back streets of Safaga where our empty cylinder was exchanged for his – cost $6.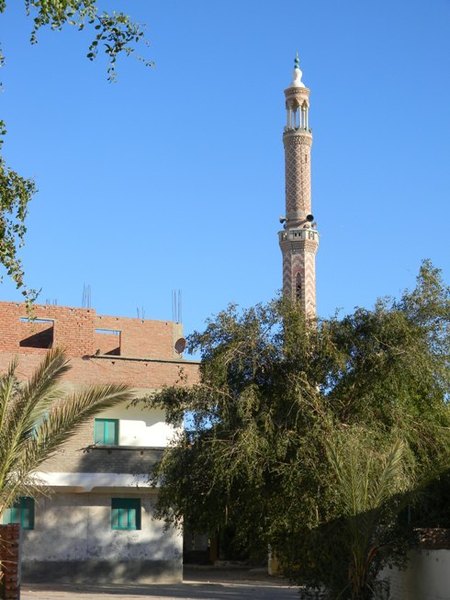 After a quick stop at a fruit and veg stall for some cilantro to make tonight's supper delicious we were on the road and soon passing the cyclists en route to lunch and camp. All in all it had been a wonderful and insightful little journey into the food and lives of ordinary Egyptians!