Blog
REGISTER NOW
LOGIN
SIGN UP FOR OUR NEWSLETTER
A Quick Trip To The Market: Logistics & Food On The Silk Route
Nick Coe is the Content Creator on the 2023 Silk Route Cycling Expedition. In his first report from the field he examines the logistics of ensuring the riders on the tour have enough to eat.
After a couple of meals during a TDA camping tour, many riders will approach the Chef with questions like, "So, where do you get all of this food?" or "How do you plan all these meals?" Good questions?!
After spending a day in Almaty, Kazakhstan with Mitchell, the Chef on the 2023 Silk Route, I got to see the inside scoop on food logistics for TDA expeditions. Imagine you're in a foreign country (like Kazakhstan), and you're preparing to feed 30 hungry cyclists every day — and you can only shop once a week. How intimidating is that? You have to consider the quantity and quality of the products you purchase, the dietary needs of the riders and many other aspects. So where do you go?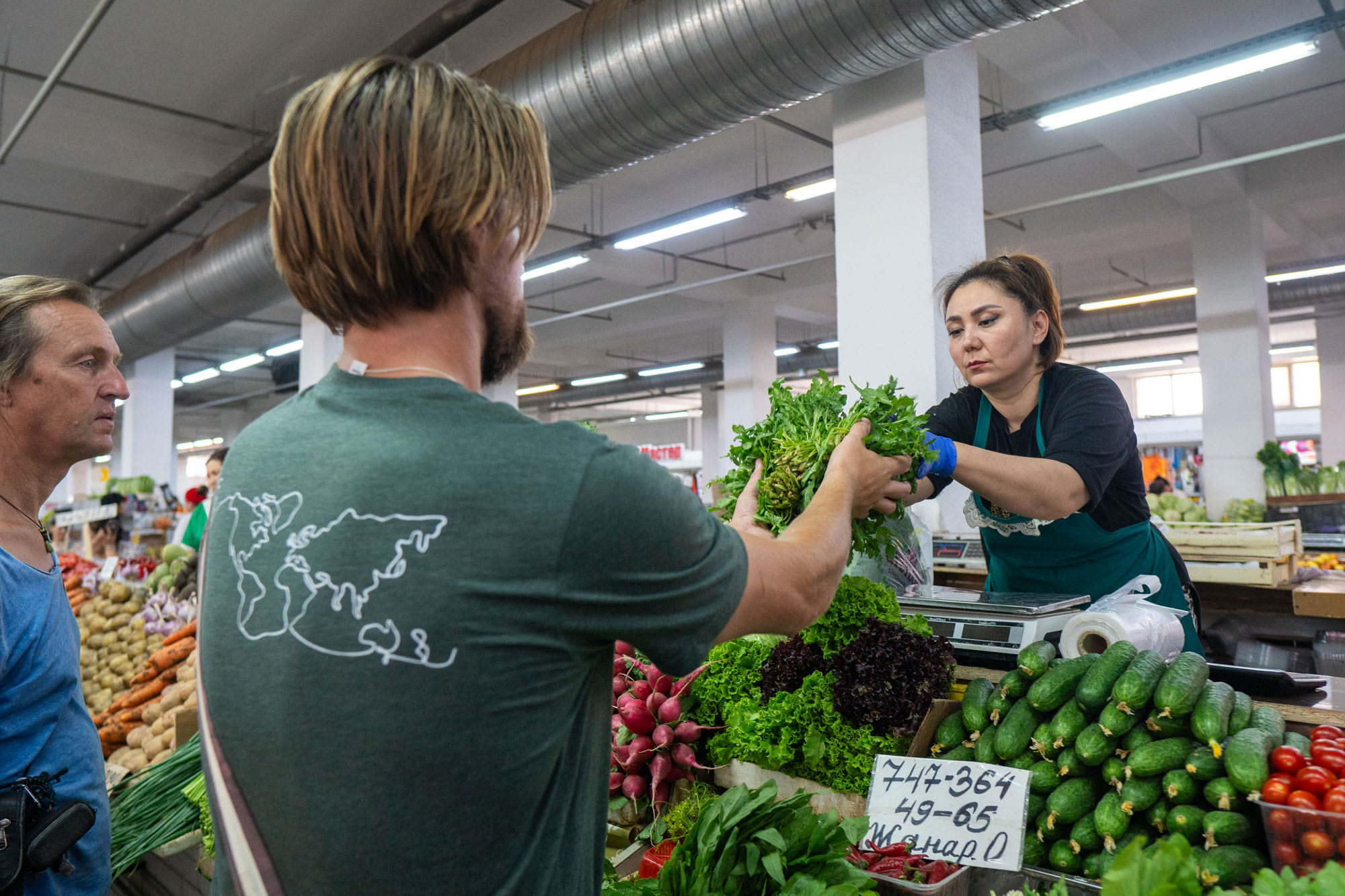 In Almaty, we went to the Green Market, a huge complex of shops where we hoped we could get everything we needed in one place. Not speaking Kazakh or Russian, it was a challenging time, as one can imagine. However, this issue isn't specific to this particular tour. This happens on every expedition tour many, many times. The Chefs have to navigate different cultures and unfamiliar food markets. They have to know where there is enough food in stock and if it is the right kind of food they require. For example, while buying produce, the Chef is looking for ripeness. "Fruit goes bad quickly because it has a lot of sugar. You really can't have enough because I serve it twice a day. And if there is extra, I can make a dessert."
>>Related Post: Cooking On Bicycle Expeditions
However, you are guaranteed to run into problems, and each chef knows this. As any TDA rider can confirm, peanut butter is a staple of riding days. At breakfast and lunch, it is always there. Unfortunately, it is not a staple on the Silk Route. It turned out to be one of the hardest items we had to find. Eventually we found some in one store after many hours of searching. Surprisingly, it was a local NYC/New Jersey brand and the American riders were flabbergasted to see it in such a distant land.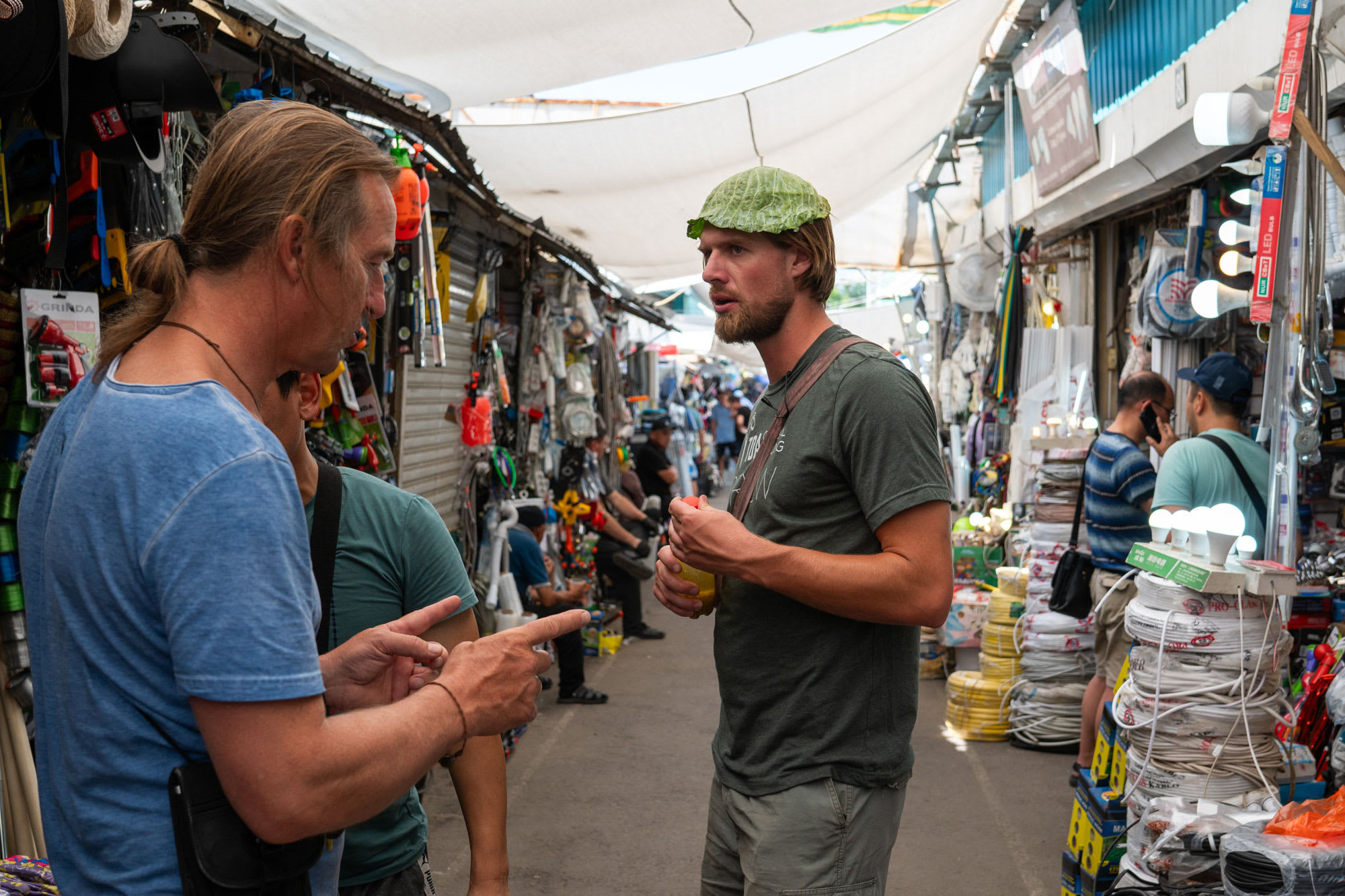 As a foreigner, it is common to get the 'foreigner's' price. If you're well-traveled, you understand that this will inevitably happen to you. From my discussions with TDA Chefs, they tend to be the most well-traveled people of all. At every food stand, Mitchell bargained intensely with the vendors – in a hysterical, comedic way — not a rude, demanding manner. When a couple of large watermelons were priced at 7,000 KZT, Mitchell would ask, "So we're going to bargain hard, we're going to fight hard for them?" Then he would continue, leaning back and saying, "Oh come on, I thought we were friends? Why not give me the local price?" After a few laughs and translated lines from Vadim (our local guide) and the vendor, the price would drop to 6,500 KZT, and Mitchell would settle for that. He realized it still wasn't the local price, but he'll accept that deal.
>>Related Post: Is This The Greatest Chef Job In The World?
Watermelons are abundant here. You find them at every store, market, and roadside. They thrive here as do most fruits: apples, apricots, peaches. Because this abundance of fruits, juice is a constant part of this culture — almost like coffee in the US or beer in the UK. I'm always impressed with how the Chefs have such confidence when shopping in the markets. It's not an easy job, let alone doing the actually cooking. When you see them in action, day after day on a tour, in rural locations with limited food options, producing the best camp meals anyone has ever tasted, it is no wonder  so many riders give kudos to the Chef at the end of the night.
RELATED
TOUR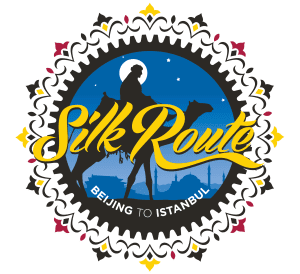 Silk Route
Our self-powered caravan begins in Beijing, China, the political and cultural centre of China and crosses mysterious lands, fiery deserts, and...