Blog
REGISTER NOW
LOGIN
SIGN UP FOR OUR NEWSLETTER
Food combos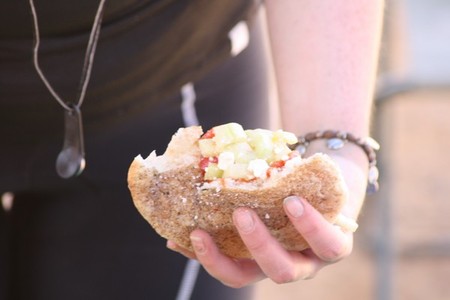 As riders work harder and harder to hold on to their EFI's and keep up with the rest of the pack, appetites are bound to grow at a rapid pace.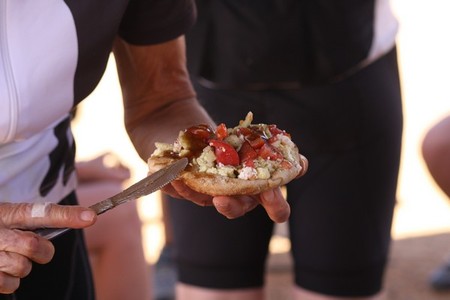 The time of holding back and pretending like you're not hungry is evidently over now and though the amounts of food that are consumed on this trip are startling, the combinations that have been tried and said to be tasty are becoming more creative every day.
A firm favourite and at the top of the list is banana and Nutella. It's a good old energy bomb and at breakfast and lunch dozens of these are consumed to fill the tank, prevent cramps and satisfy the taste buds.
Several spreads have been combined with peanut butter and the PB and J seems to be falling behind in popularity. Instead PB and Nutella, PB and honey, PB and syrup and even PB and apple have become popular choices. Tuna salad and egg salad have always been popular but when options become limited leftovers become valuable commodities and it is not strange to see someone having lentil stew or vegetarian bean stew on a sandwich.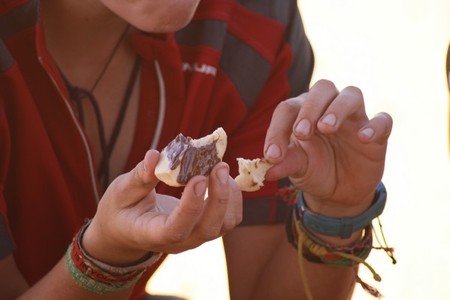 It seems the saying "hunger is the best chef" is truer than you might think.
—Catharina Robertze