Blog
REGISTER NOW
LOGIN
SIGN UP FOR OUR NEWSLETTER
Get To Know Our 2022 Bamboo Road Riders
Sheelagh Daly is the Content Creator on the 2022 Bamboo Road Cycling Tour. She sends this report from Malaysia.
Our 2022 Bamboo Road riders are an incredibly kind, upbeat, strong and well-travelled crew. I asked some of them five rapid-fire questions about bike touring and travelling and they provided delightful answers. Here are the results.
1. What do you miss most from back home?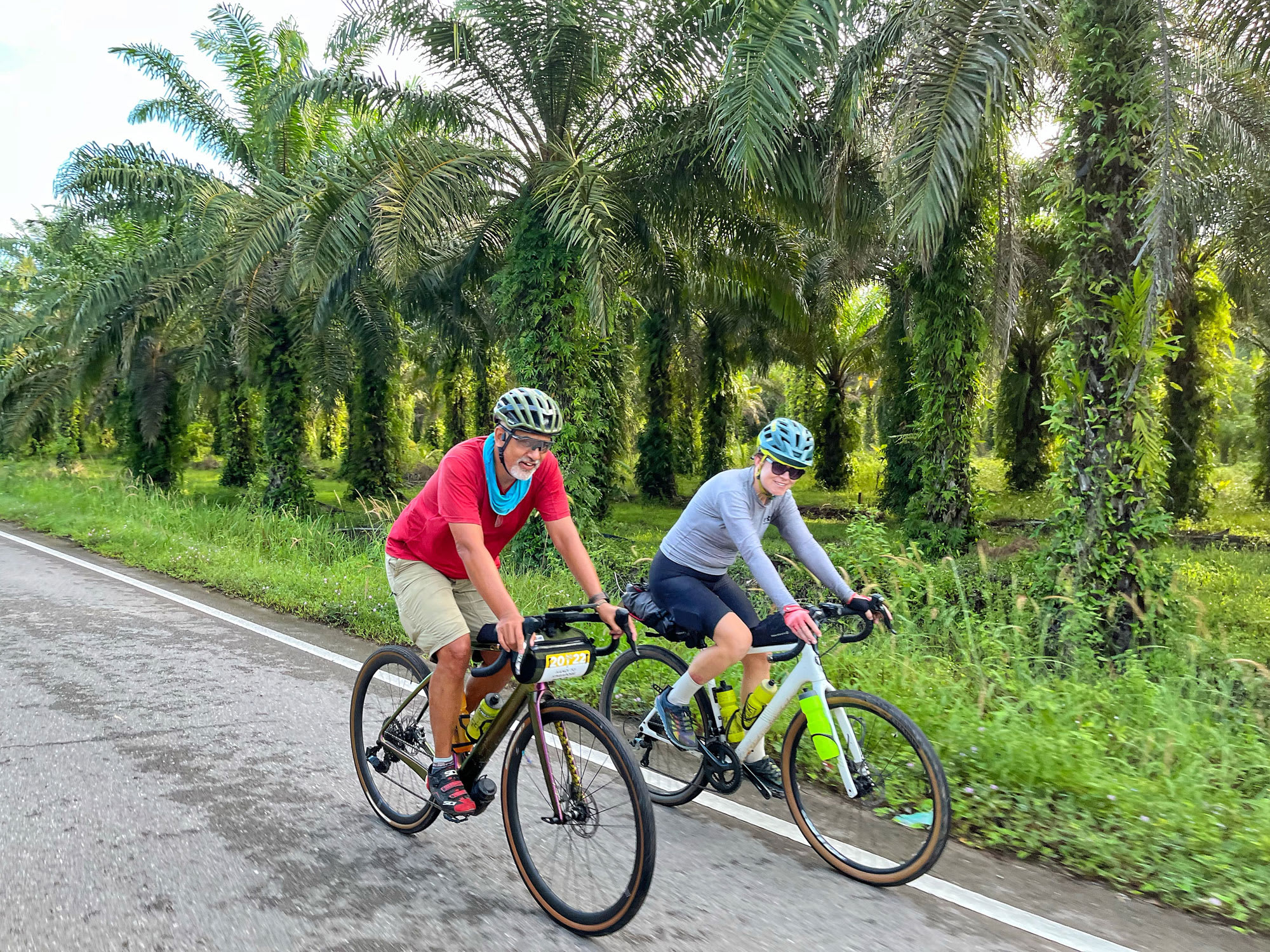 Understandably, after being on the road for over a month, many people missed family, loved ones and pets back home. And equally understandably, after staying in a different hotel nearly every night, the second most common answer was "my bed." But mostly riders expressed there isn't much they're missing and are simply happy to be out exploring on their bikes.
2. What do you not miss from home?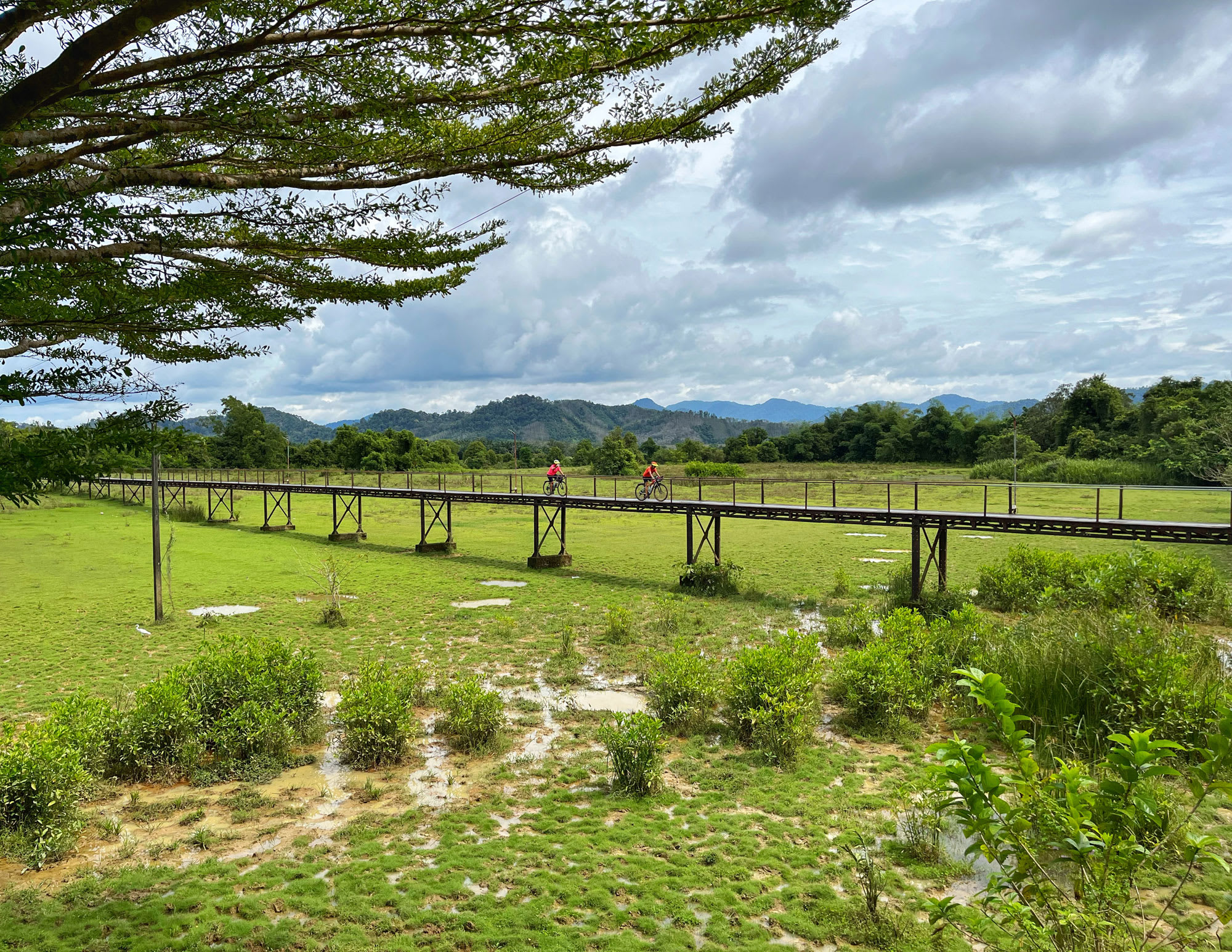 For many, weather was the least-missed aspect from home – namely "snow," "rain," and "cold." With temperatures hovering in the 25-32C (78-90F) range while we've been in Southeast Asia, it's certainly quite a change from many of our hometowns! Also on the list of less-enjoyed aspects from home were emails, TV and the routine of going to work every day. Erika Lindquist from California, USA, notes, "at home I see lots of the same things. The scenery here is way different and better."
3. What is your favourite cycling snack?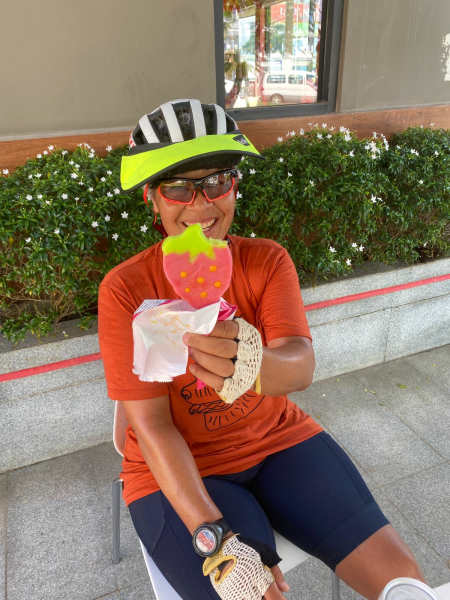 We all know how important fuelling up is. And the right snacks are key! Riders shared their favourites, in case you need any inspiration. For some it's the comfort foods of home such as peanut butter-filled pretzels, Doritos, Nutella, or homemade energy bites. For others it was more recent discoveries like sticky rice, salty chips in creative flavours, or bubble tea from the shops they pass along the route. For Rick Harwood from Seattle, it's "Ice cream. Ice cream. Ice cream." I think that's one most cyclists are happy to find on the road! And Katy from Minnesota's favourite snack? "Anything and everything." Well said Katy!
4. What song is most likely to get stuck in your head on the bike?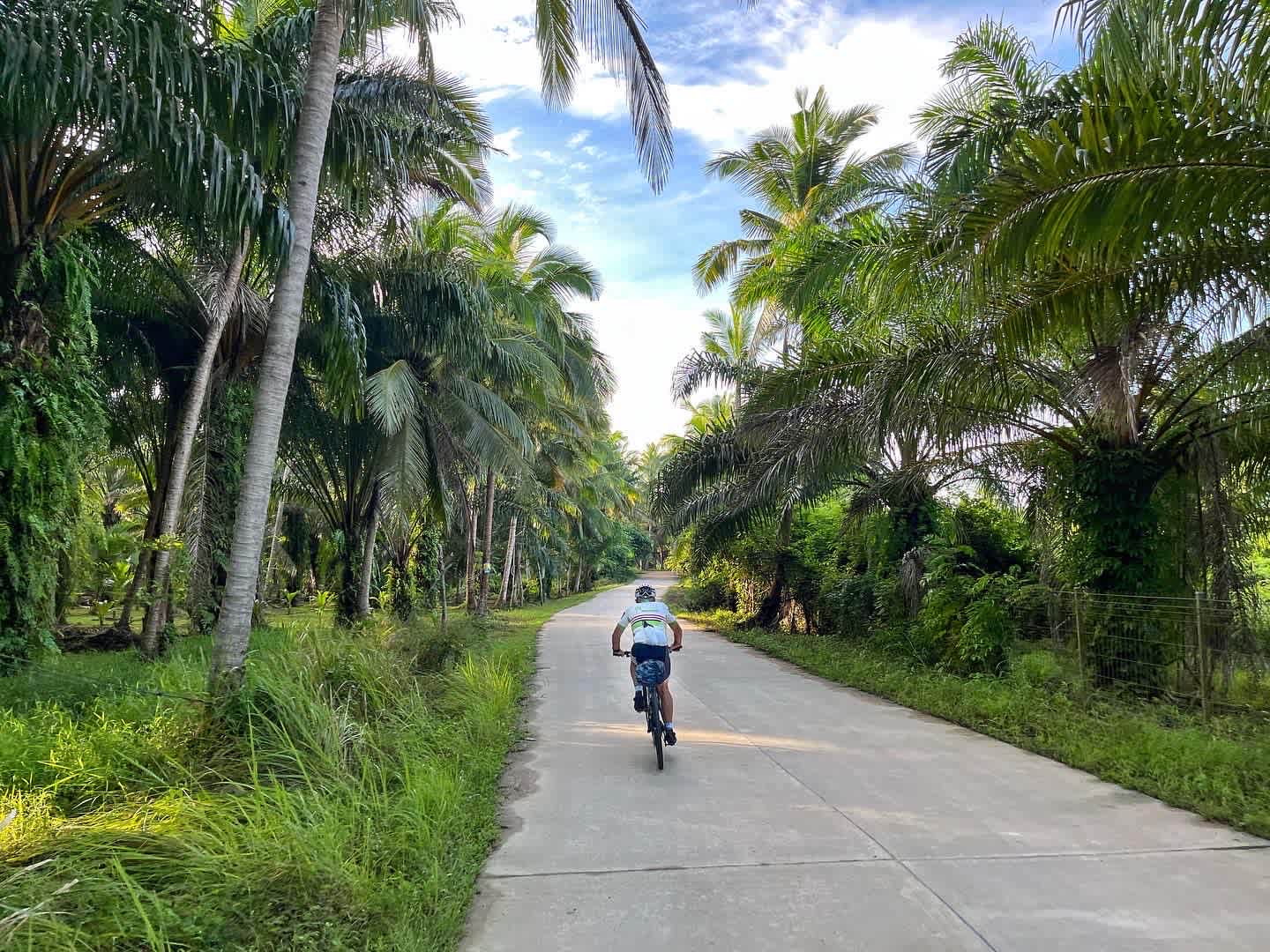 There were a number of great tunes that quickly came to mind for riders when asked this. "Beautiful Day" and "I Will Follow" by U2, "Stuck on You" by Lionel Richie, and "Don't Rain On My Parade" by Barbra Streisand, just to name a few. For Helmut Schuett, from Germany, it was, rather appropriately, "Bicycle Race" by Queen. And for a couple of folks it was "Here Comes the Sun" by The Beatles. This is not surprising given that a group of riders and staff bravely came forward to sing it at Karaoke one night in Thailand!
5. What is your favourite thing about bike touring?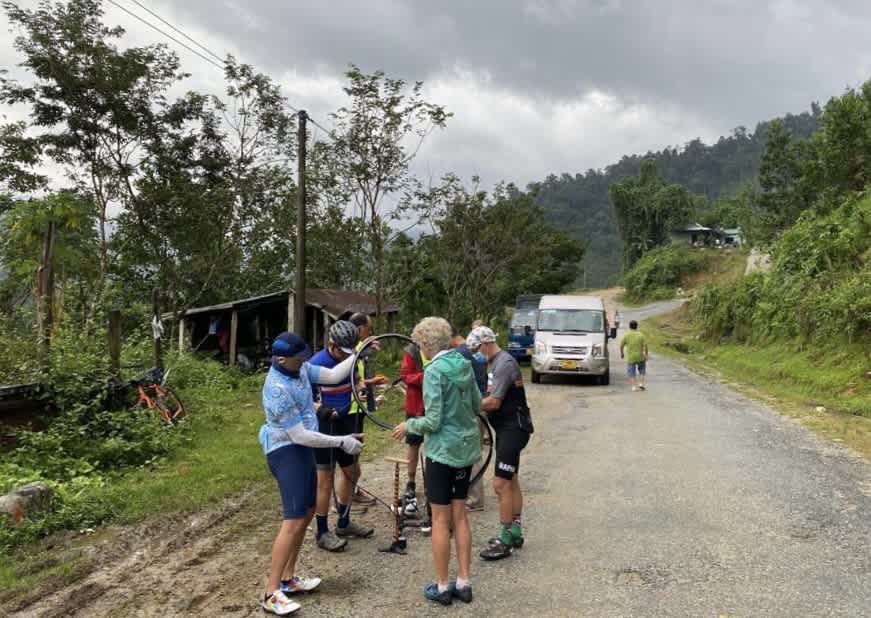 This question elicited more beautiful answers than there is room for in this post. Some mentioned the opportunity to experience new cultures and countries, while what came to mind for others was the challenge and physical aspect of it. For Gizele Price from Ontario, Canada, it's the fact that "you get into a zone. It's just zen. Pure zen. Simplicity." For Mayumi Stroy from California, USA, it's "being around your people. Everyone gets you. And they're all there to help each other, to pull you." And for John Benoit from Colorado, it's "to experience the world at the absolute perfect pace. Not too fast, not too slow, it's just perfect."
That's what came to mind for some of our 2022 Bamboo Road riders, but don't be shy… we want to hear from you! Let us know your answers in the comments below.
RELATED
TOUR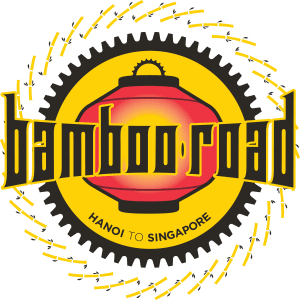 Bamboo Road
Many of us have criss-crossed the countries of South-East Asia on a 'shoestring' over the years, returning home with fond memories. Now we invite...