Blog
REGISTER NOW
LOGIN
SIGN UP FOR OUR NEWSLETTER
What's It Like To Be A Vegetarian On A TDA Cycling Tour?
Tim Millikin is the Assistant Tour Leader on the 2023 Journey to the East and sends this report from Kyoto, Japan.
Hello. My name is Tim Millikin and I am a Vegetarian! It may sound like the opening declaration at a 12 step meeting but it is something of which I am proud and it is a defining characteristic of my life values and a personal identifier. I am writing this blog from the point of view of a TDA staff member, having worked on five tours, been a tour leader and am currently working in Japan on the Journey to the East Cycling Tour!
Firstly, food is very important, not only for energy but also for one's enjoyment of each tour. Food is such a rich cultural signifier. It is so closely tied to travel that it would be impossible to not link images of a country like Japan to its rich and amazing food. Sushi, ramen and squirming live seafood for sale at markets all creates anticipation as one prepares their packing list and starts to put their bikes in a cardboard bike box. Food is travel. But how easy is it to journey through countries where meat is so prevalent, the local language is difficult and vegetarianism is thought of as someone eating chicken?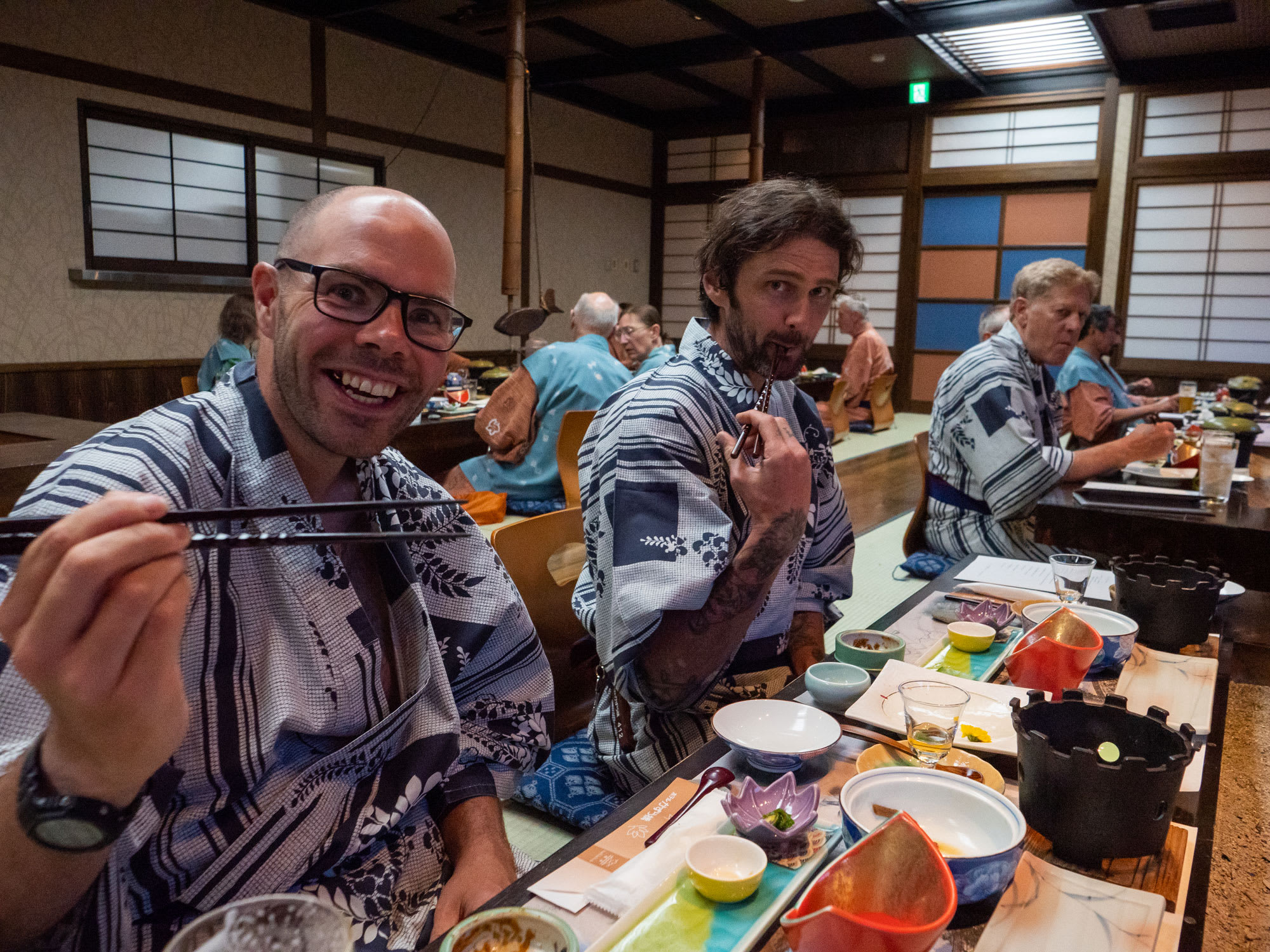 The difficulty is part of the process and the surprise is part of the fun.
Well, TDA Global Cycling makes it easy. On either a camping tour of South America or a hotel tour like this one in Japan, your dietary needs will be met. The support team here liaises with the restaurants each night to confirm this and to ensure that the food is varied. They will make sure that your dietary needs are not an afterthought and your meal is just as high quality as those who are eating meat. You will obviously have different foods, but that is no bad thing. Delicious tofu, noodles, spring vegetables, teriyaki eggplant, salty peas and beautiful salads are all things we have been offered here in Japan. Each plate is prepared like a work of art, so much so that eating our meals often feels like we are spoiling the beauty put before us. The food is different from what we eat at home and that is part of the travelling experience. The tastes ping and startle our taste buds as we are presented with local, fresh and fragrant ingredients.
Lunch, freshly prepared each day by the TDA staff, is western style with salads, bread, cheese, fruits and nuts. This means that riders can choose what they want to eat and there are plenty of nutrients on offer including protein. The availability of protein is a subject that non-vegetarians often worry about on my behalf. Personally, I have cycled across deserts and mountains with TDA and never been lacking in anything. The variety of seeds, nuts and beans mean I am healthy and happy even after cycling one of the big 180 kilometre days!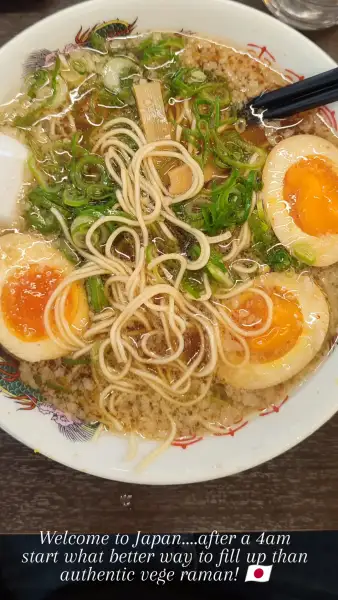 It can be harder to source vegetarian food on the rest days. Surprisingly, for many, Japan is not very vegetarian friendly. Meat and seafood is found in most of the foods and the language makes it hard to both read the menu or ask for something without meat. It can be a bit of a minefield, but technology has made it much easier. I remember riding through China on a personal trip in 2015 and it was almost impossible to read the menu. I basically had to walk into the kitchen of the restaurant and point at a variety of vegetables, before pointing to the meat with the international sign for no – making a big X with my hands and shaking my head! This charade did work most times but now I am grateful for translation apps which makes it much easier to ensure what I eat is aligned with my values.
We live now in a world where climate change is happening all around us and it is very scary. Your diet is one of the many ways in which you can have a personal effect on the amount of carbon you produce. Beef and lamb create so much more carbon than any other forms of food. "63/65Kg of CO2e per KG of food cooked, compared to 3KG for beans, 5KG for Tofu and for balance 16KG of CO2e per KG cooked for chicken," noted the BBC in 2020. Industrialization has seen our prices come down along with our food standards. When you travel you have the ability to think and adjust and if this works for you, you can make changes which, although slowly, do have an effect on the world in which we live.
In the town of Matsuyama our local support, Kazu, took the group to enjoy the local specialty, Moray Eel. Over dinner he mentioned that "the price of Eel is going up and up, there are now much less eels in the seas compared to twenty years ago." "That's because you are eating them all," I replied quickly. Everyone laughed but I wanted to include this to see the effect we are having on the earth in which we live. If we can make the changes now, perhaps there will be more eels and a healthier planet for many years to come.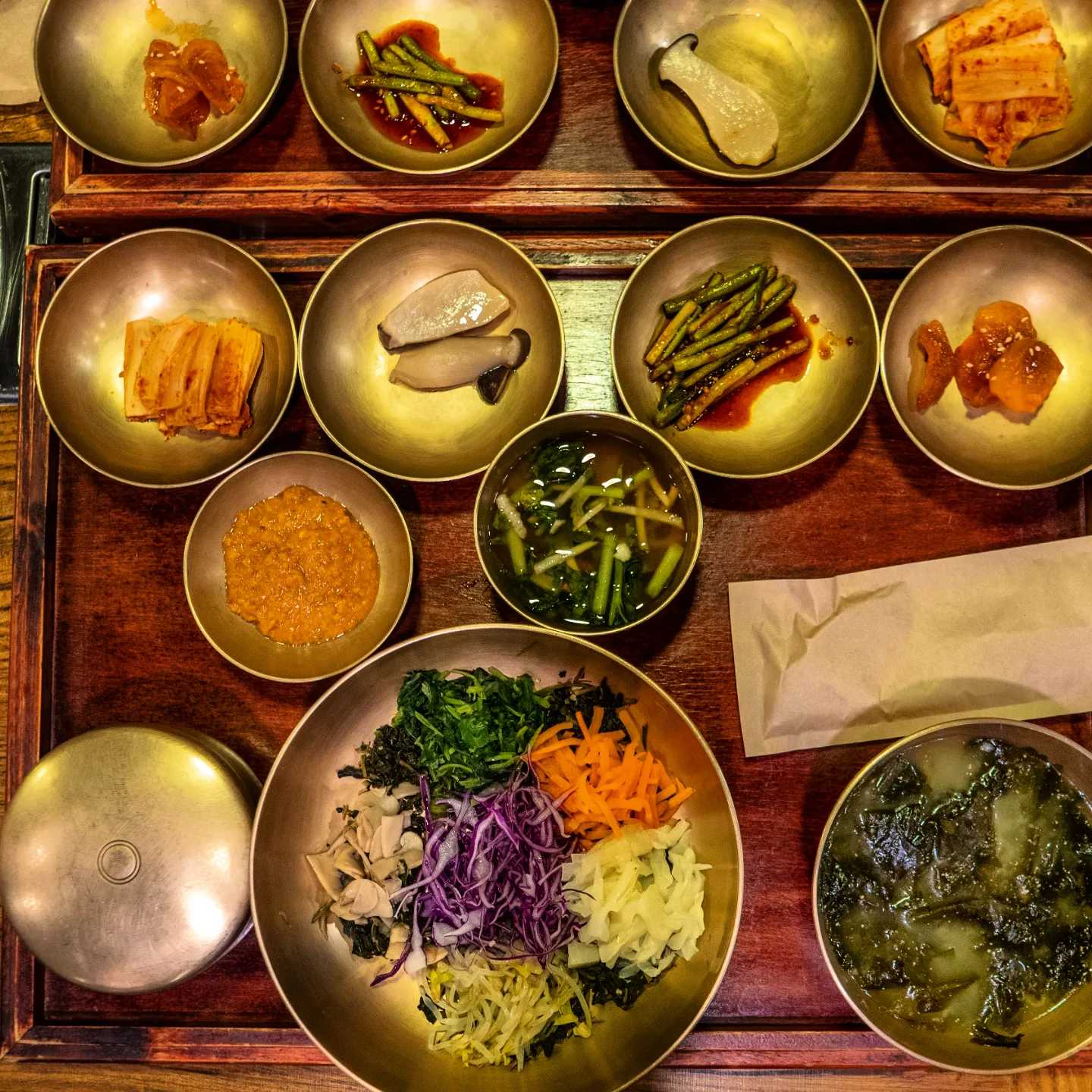 Food comes in so many varied and interesting forms. It is so important to taste your way around the world and, by cycling, it means you can eat as much as it humanly possible! The difficulty is part of the process and the surprise is part of the fun. With TDA, you will be so well looked after that, whatever your preferences, you are going to enjoy each and every meal. From ful medames, a delicious bean soup found in Egypt, goi cuon, fragrant salad rice rolls in Vietnam to the perfect pizza in Italy, being a vegetarian has never been easier. So go forth, cycle and taste your way around the world without the fear that you will ever go hungry!
RELATED
TOUR
Journey to the East
While Korea and Japan are close neighbors, their lands and cultures are completely their own, and cycling across these countries one after the other...