Blog
REGISTER NOW
LOGIN
SIGN UP FOR OUR NEWSLETTER
WTF is Teff?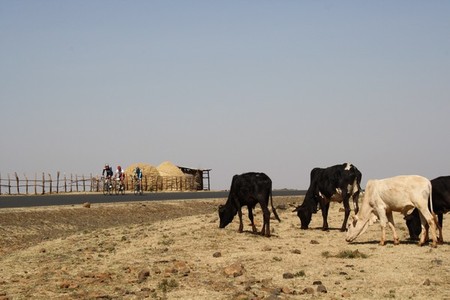 Tour de France has fields of Sunflowers; Tour d'Afrique has fields of Teff
It is a well-known image for cycling enthusiasts: The pro peloton of the Tour de France riding by big fields of sunflowers in full bloom. On the Tour d'Afrique fields of sunflowers are rare, instead riders cycle past huge fields of Teff, the staple grain of Ethiopia.
Tef, the tiny grain from which the national food Injera is made, is grown all over the country. When the tour passes through in February the harvest is in full swing and fields are dotted with large heaps of tef, piled high and awaiting winnowing. Once the tiny seeds are beaten from the stalk men and women both gather then in large, shallow wicker baskets and toss the contents into the air much like you would flip a pancake in a pan. The heavier tef falls back into the basket while the lighter chaff and dust is blown away by the wind.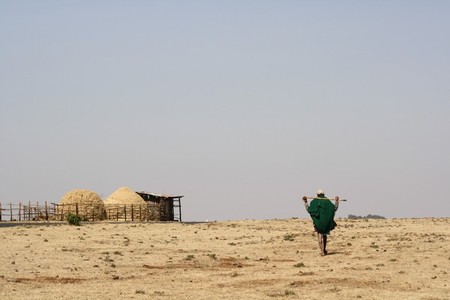 The first week in Ethiopia has been a highlight of the tour for many riders. The hilly terrain has proved challenging but also beautiful and adds variety to each day's cycling. Unlike previous year, the riders have not had much trouble with children throwing stones at them as they ride. The main reason for that may be the attitude of the riders themselves. They have gone out of their way to be pleasant and smile and wave at the children as they ride past them, alleviating the need for the kids to get attention by throwing stones.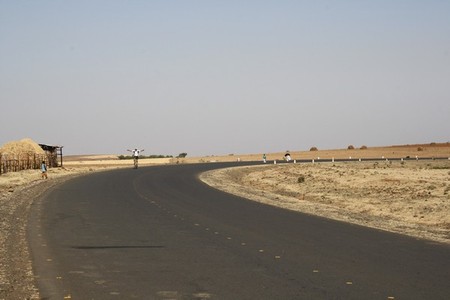 Unfortunately riders have not been able to avoid another common mishap in Ethiopia, illness. Many riders have fallen ill but the gastro-intestinal illness only lasts a few days and everyone has been dealing with it well. Even our own chef, Jon Shepheard has fallen victim. Fortunately Njabula, our driver, who is also a cook has stepped up and filled in as head chef while Jon has taken time to rest and recover. A tour like this runs on its belly and Njabula has made sure it keeps running well.